< PREV PAGE
NEXT PAGE >
XKR Convertible (X100) V8-4.0L SC (AJ27) (2001)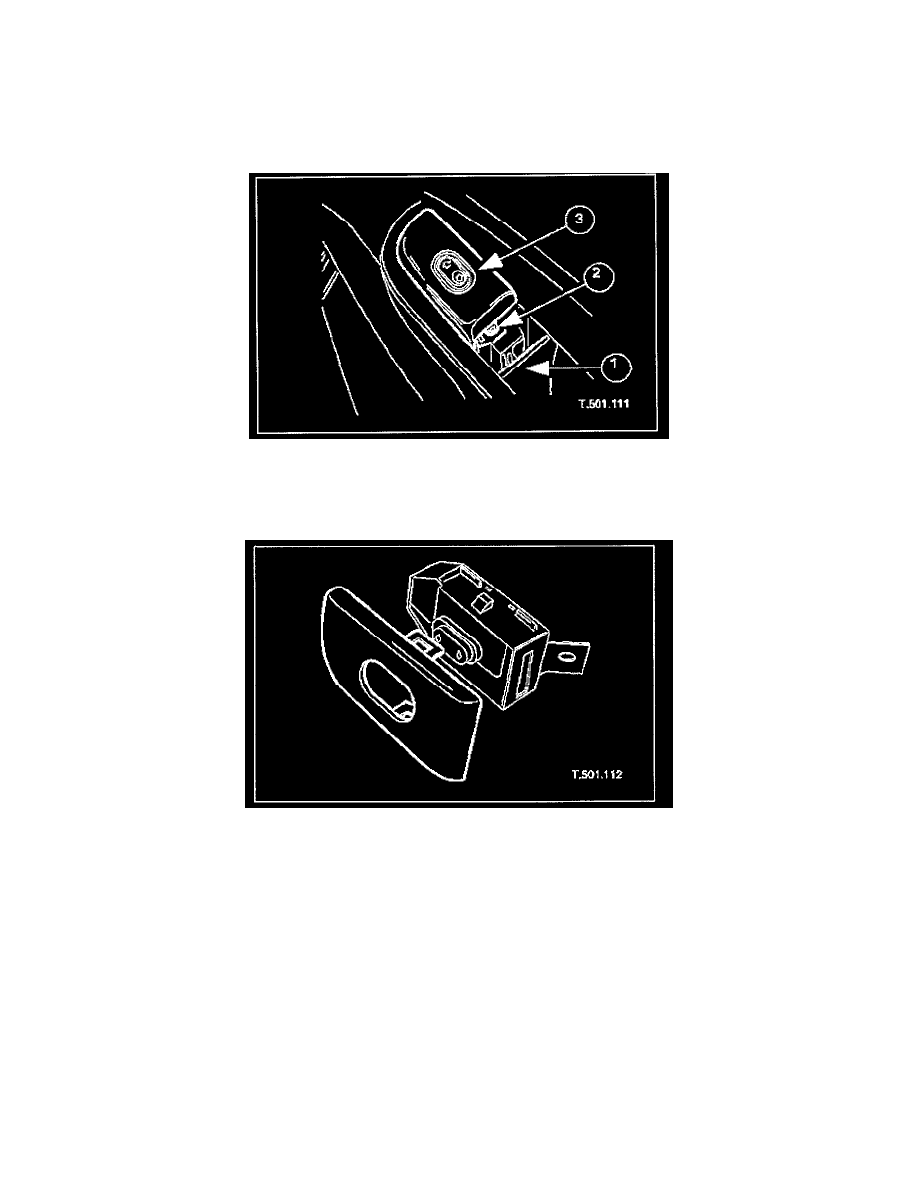 Power Window Switch: Procedures
Door Glass Lift Switch
Removal
1. Remove battery cover and disconnect ground cable from battery terminal.
2. Remove glass lift switch.
1. Remove glass lift switch end cover trim pad.
2. Slacken and remove the switch securing screw.
3. Disconnect the switch harness multiplug.
4. If the switch is to be renewed, remove the veneer panel from clips.
Installation  
1. If switch has been renewed, fit and fully seat veneer panel in retaining clips.
< PREV PAGE
NEXT PAGE >