< PREV PAGE
NEXT PAGE >
XKR Convertible (X100) V8-4.0L SC (AJ27) (2001)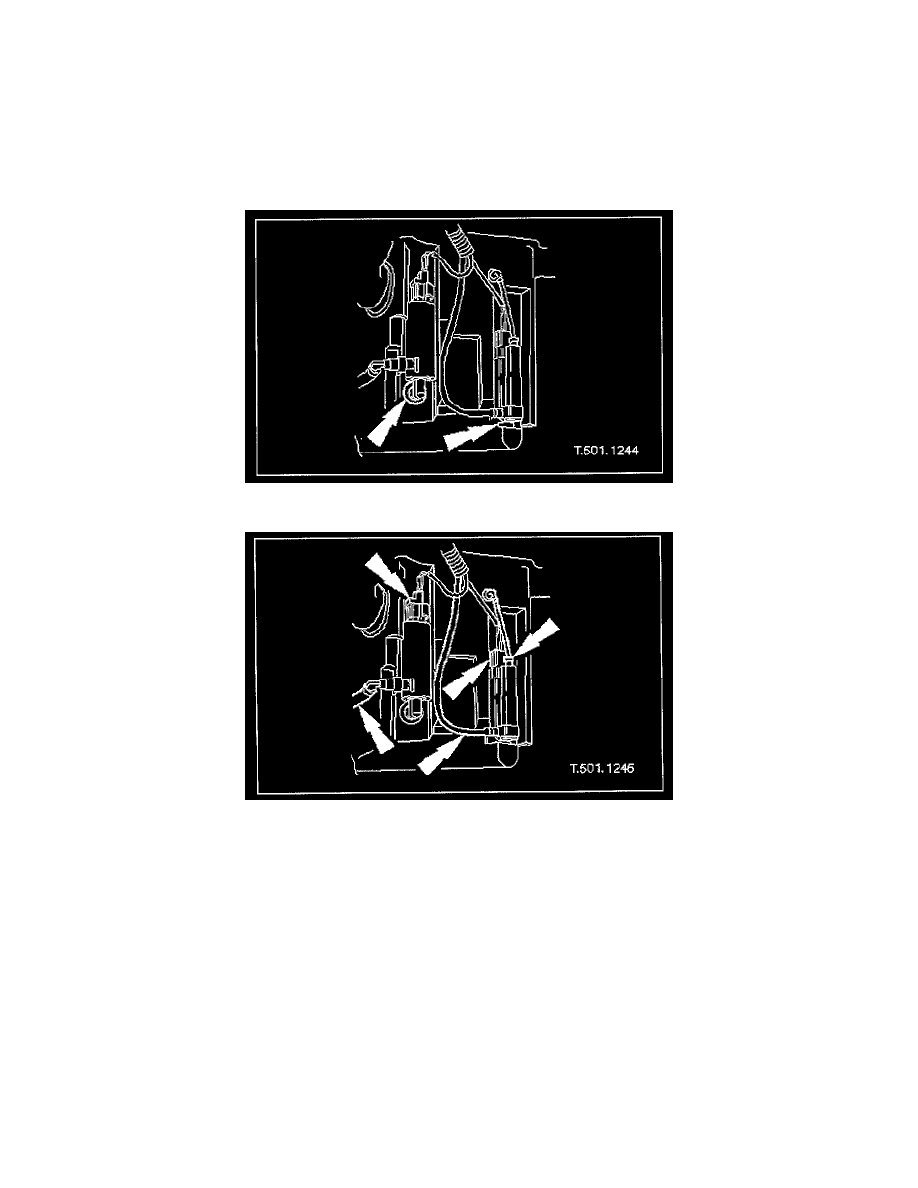 Headlamp Washer Pump: Service and Repair
Windshield Washer and Headlamp Powerwash Pumps 84.10.21
Removal  
1. Raise front of vehicle and support on stands.
2. Remove LH front wheel.
3
Remove LH front wheel arch liner.
4. Position a suitable drain receptacle under fluid reservoir.
5. Supporting reservoir, carefully release pump from connectors and seals.
6. Disconnect pump hoses and harness multiplug.
7. Remove and discard pump to reservoir sealing washers and clean surrounding area of reservoir.
8. Remove drain receptacle.
Installation  
1. Fit and fully seat new sealing washers to reservoir.
2. Apply suitable lubricant to outer face of sealing washers.
3. Positioning pump at reservoir, press and firmly seat connectors firmly in sealing washers.
4. Connect hoses to pump and reservoir.
5. Open hood and fill reservoir with correct fluid.
6. Check that all connections are free from leakage.
7. Close hood.
8. Connect harness multiplug to pump
9. Fit LH wheel arch liner.
10. Fit LH front road wheel.
11. Raise vehicle, remove stands and lower vehicle onto wheels.
< PREV PAGE
NEXT PAGE >