< PREV PAGE
NEXT PAGE >
XKR Convertible (X100) V8-4.0L SC (AJ27) (2001)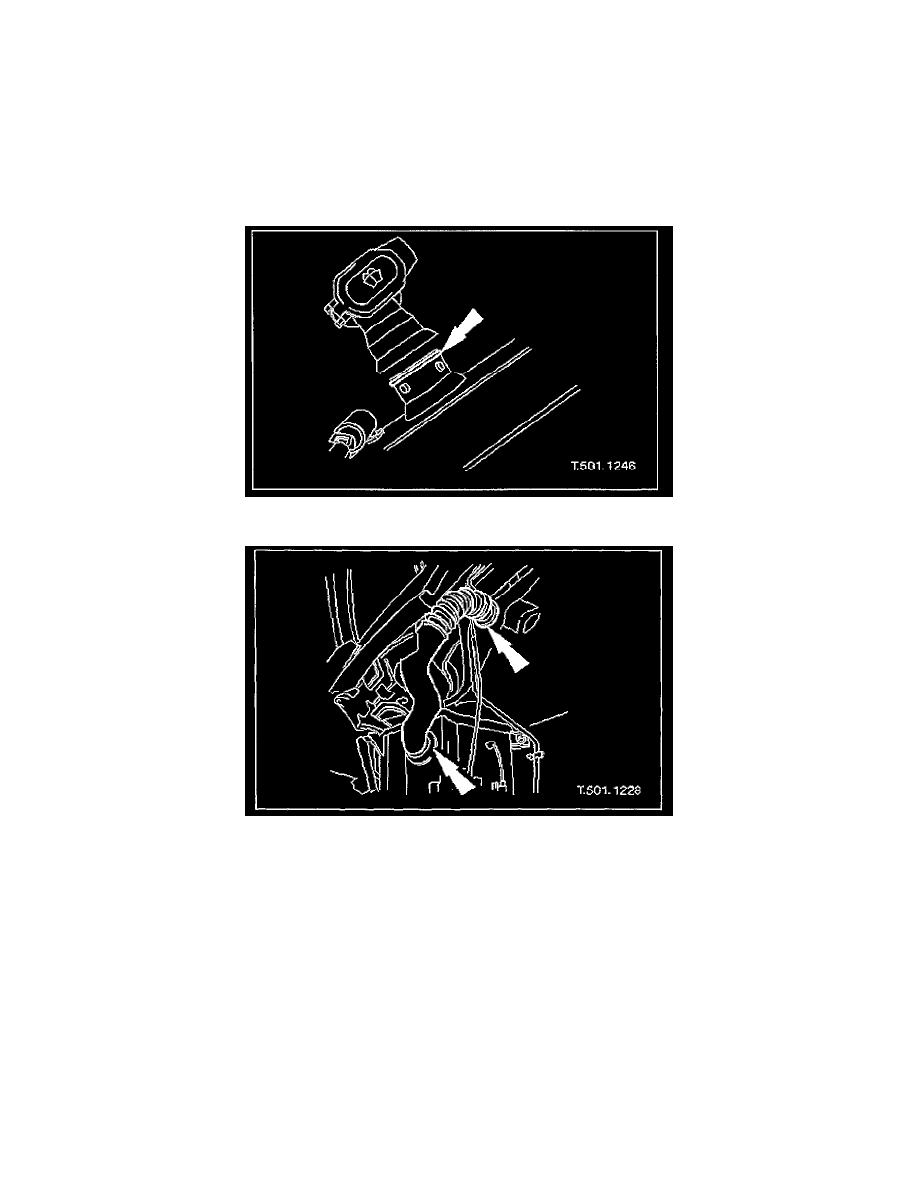 Headlamp Washer Reservoir: Service and Repair
Windshield Washer and Headlamp Powerwash Fluid Reservoir 84.20.02
Removal  
1. Fit LH fender cover and open hood.
2. Raise front of vehicle and support on stands.
3. Remove LH front wheel.
4. Remove LH front wheel arch liner.
5. Remove windshield washer and headlamp powerwash pumps from reservoir.
6. Remove elbow from reservoir filler neck.
7. Remove filler neck.
-
Carefully pull lower end of filler neck from reservoir and discard sealing ring. 
-
Remove and discard 'O' ring seal from filler neck upper end.
< PREV PAGE
NEXT PAGE >