< PREV PAGE
NEXT PAGE >
Commander 4WD V8-4.7L VIN N (2006)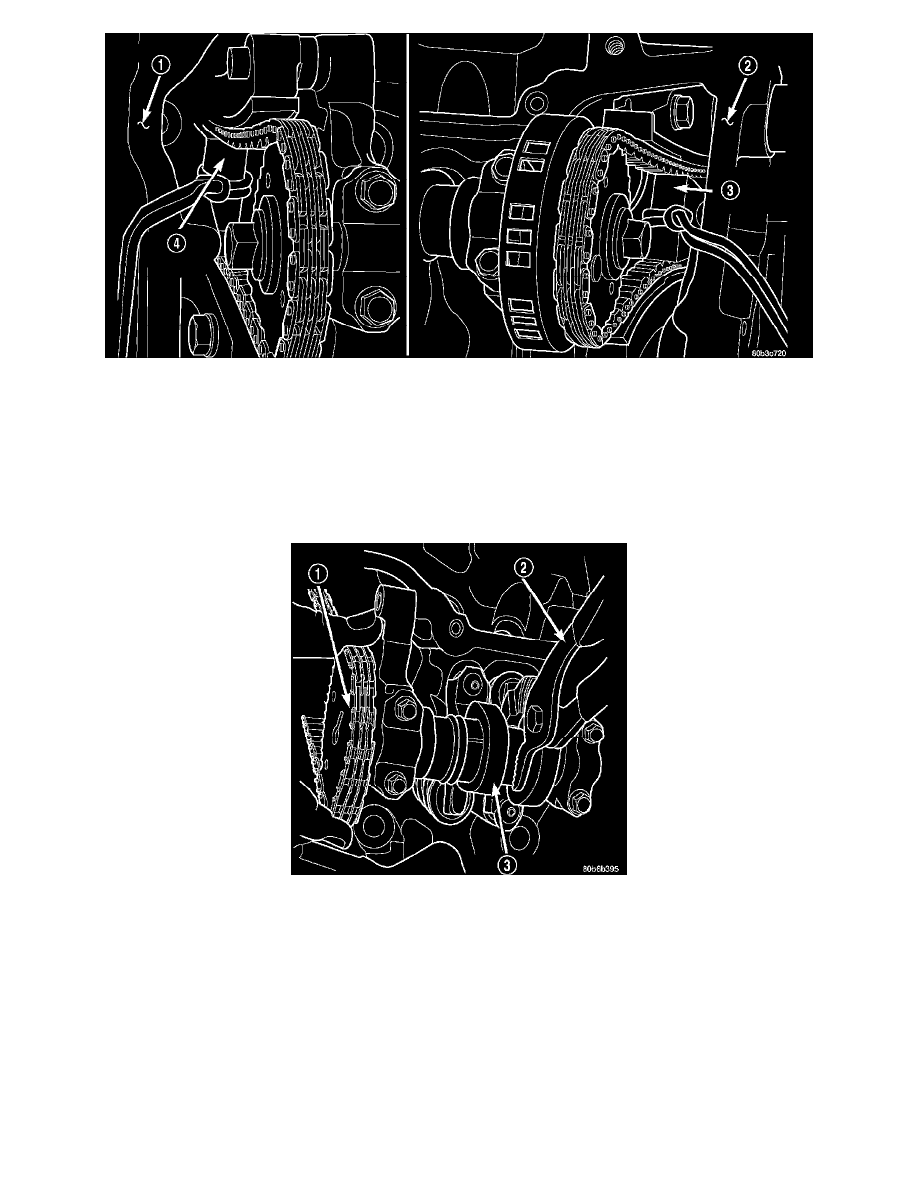 NOTE:  The timing chain tensioners must be secured prior to removing the camshaft sprockets. Failure to secure tensioners will allow the tensioners
to extend, requiring timing chain cover removal in order to reset tensioners.
CAUTION:  Do not force wedge past the narrowest point between the chain strands. Damage to the tensioners may occur.
5. Position Special Tool 8350 (4) timing chain wedge between the timing chain strands, tap the tool to securely wedge the timing chain against the
tensioner arm and guide.
NOTE:  When gripping the camshaft, place the pliers on the tube portion of the camshaft only. Do not grip the lobes or the sprocket areas.
6. Hold the camshaft (3) with adjustable pliers (2) while removing the camshaft sprocket bolt and sprocket (1).
7. Using the pliers, gently allow the camshaft to rotate 150 clockwise until the camshaft is in the neutral position (no valve load).
< PREV PAGE
NEXT PAGE >