< PREV PAGE
NEXT PAGE >
Commander 4WD V8-4.7L VIN N (2006)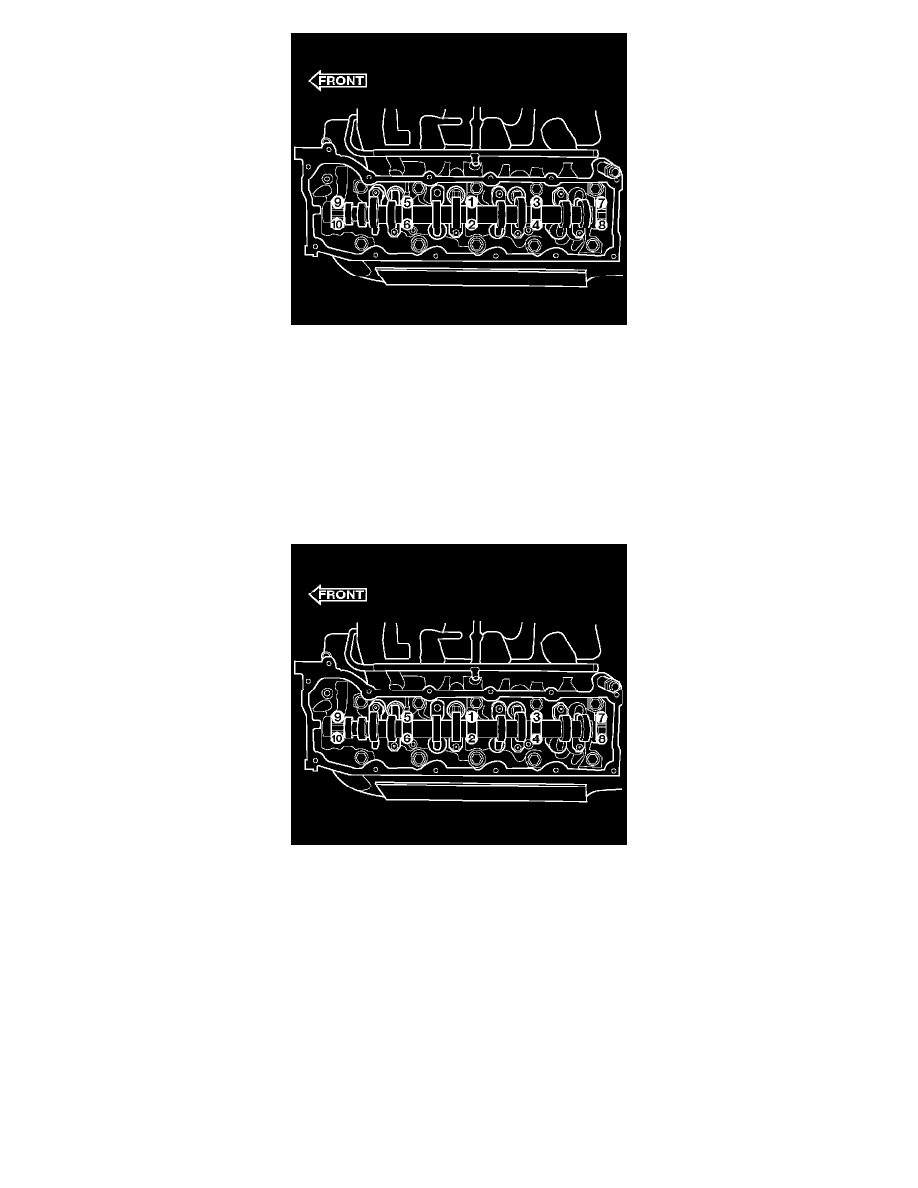 8. Starting at the outside working inward, loosen the camshaft bearing cap retaining bolts 1/2 turn at a time. Repeat until all load is off the bearing
caps.
CAUTION:  DO NOT STAMP OR STRIKE THE CAMSHAFT BEARING CAPS. SEVERE DAMAGE WILL OCCUR TO THE BEARING
CAPS.
NOTE:  When the camshaft is removed the rocker arms may slide downward, mark the rocker arms before removing camshaft.
9. Remove the camshaft bearing caps and the camshaft.
INSTALLATION
1. Lubricate camshaft journals with clean engine oil.
NOTE:  Position the left side camshaft so that the camshaft sprocket dowel is near the 1 o'clock position, This will place the camshaft at the neutral
position easing the installation of the camshaft bearing caps.
2. Position the camshaft into the cylinder head.
3. Install the camshaft bearing caps, hand tighten the retaining bolts.
4. Working in 1/2 turn increments, tighten the bearing cap retaining bolts starting with the middle cap working outward.
5. Torque the camshaft bearing cap retaining bolts to 11 Nm (100 inch lbs.).
< PREV PAGE
NEXT PAGE >