< PREV PAGE
NEXT PAGE >
Commander 4WD V8-4.7L VIN N (2006)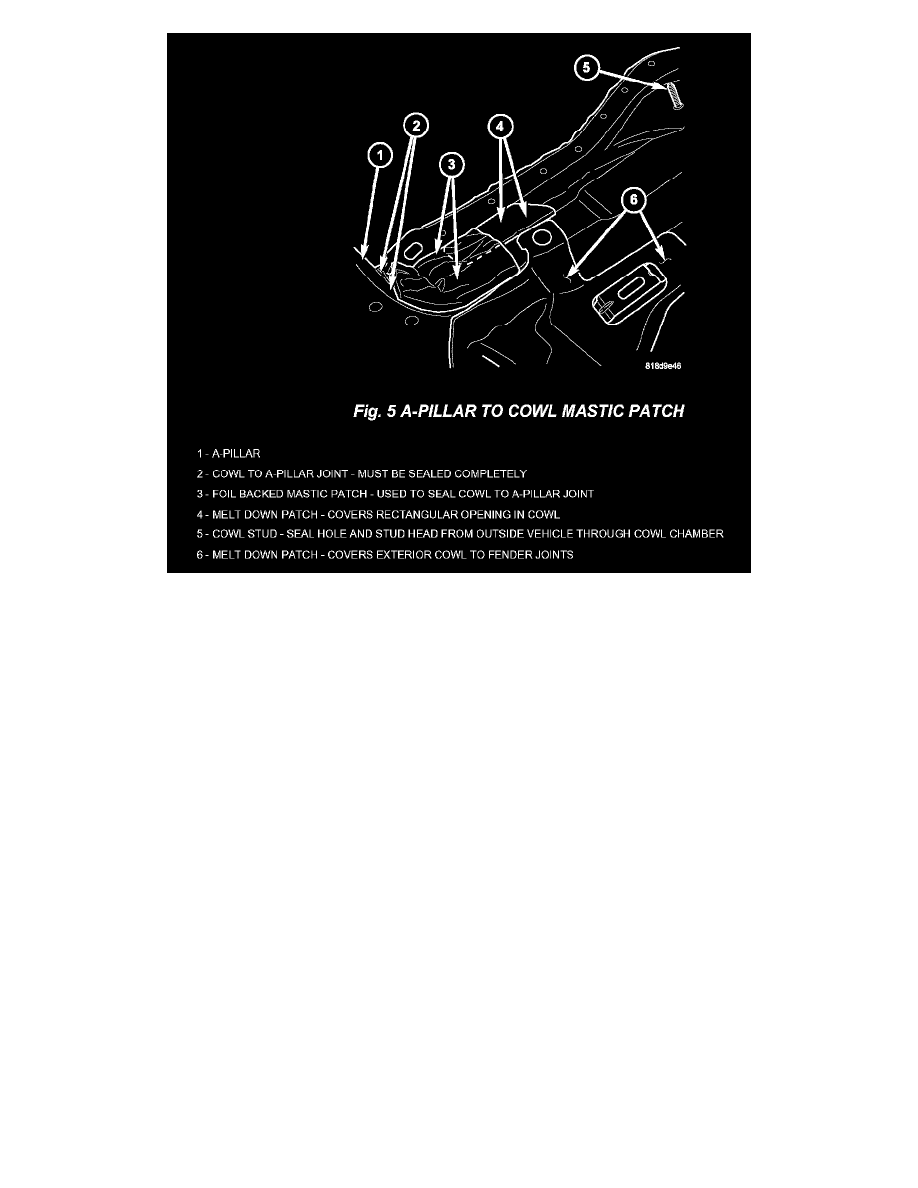 2.
Large inside joint, at lower corner of windshield, not sealed. A mastic (foil backed) patch is applied to joint. Patch may not be positioned correctly
or properly pressed in place. Several panels come together to create the joint. Remove upper A-Pillar interior trim at windshield. Remove IP
plastic side covers (end caps). Use a bright shop light to help with repair. Joint must be inspected from two locations. The top portion of the joint
can be inspected while viewing through the windshield and with the shop light placed inside IP through side cover opening. The lower portion of
the joint can be inspected through the side of the IP when the side cover is removed and the shop light is placed above at the top portion of the
joint (Fig. 3) (Fig. 4) (Fig. 5). Fix: Apply a suitable flowable or pumpable adhesive sealant into joint. Seal entire joint well.
L.
Wind Whistle-Like Sound or Water Leak At Cowl Panel To A-Pillar Side Panel Joint
Possible Cause and Solution:
< PREV PAGE
NEXT PAGE >