< PREV PAGE
NEXT PAGE >
Commander 4WD V8-4.7L VIN N (2006)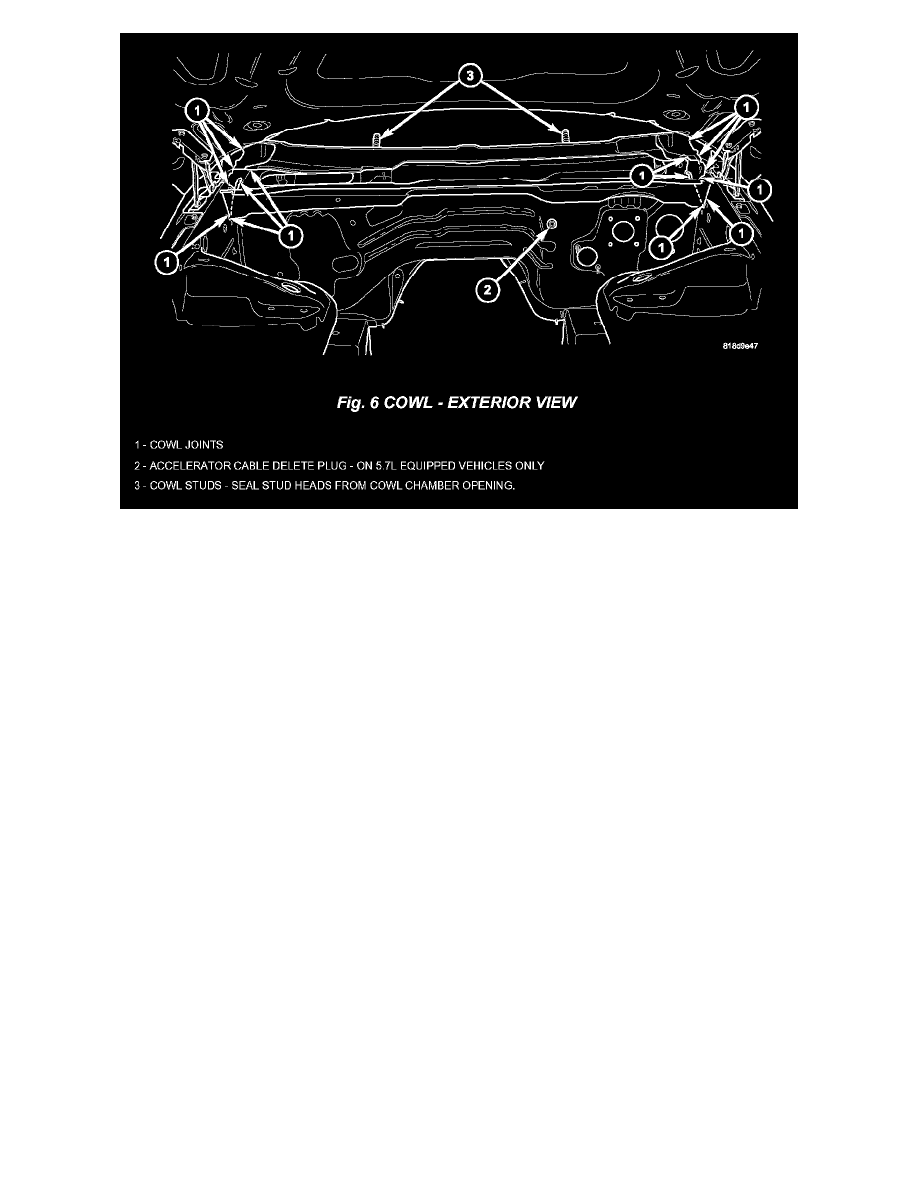 1.
Gap or voids in cowl joint seam sealer. Remove the cowl screen and HVAC baffle screen. HVAC baffle screen may not need to be fully removed
to effect a good seal repair. With a mirror or hand, inspect inside the cowl plenum chamber. Inspect all cowl panel seams, especially the various
seams at either end of the cowl plenum chamber (top joints and lower joints) (Fig. 6). Fix: Joints can be sealed from outside and inside the vehicle.
Apply a suitable flowable or pumpable adhesive sealant into the various cowl joint seams. Sealant may be applied to the outside joints visible from
the cowl chamber, from outside under the cowl chamber, and from inside under the cowl chamber. The inside joint may require the removal of the
side trim panel and pulling the carpet and sound insulation blanket out of the way.
POLICY:
Information Only
Disclaimer:
This bulletin is supplied as technical information only and is not an authorization for repair.
< PREV PAGE
NEXT PAGE >