< PREV PAGE
NEXT PAGE >
Commander 4WD V8-4.7L VIN N (2006)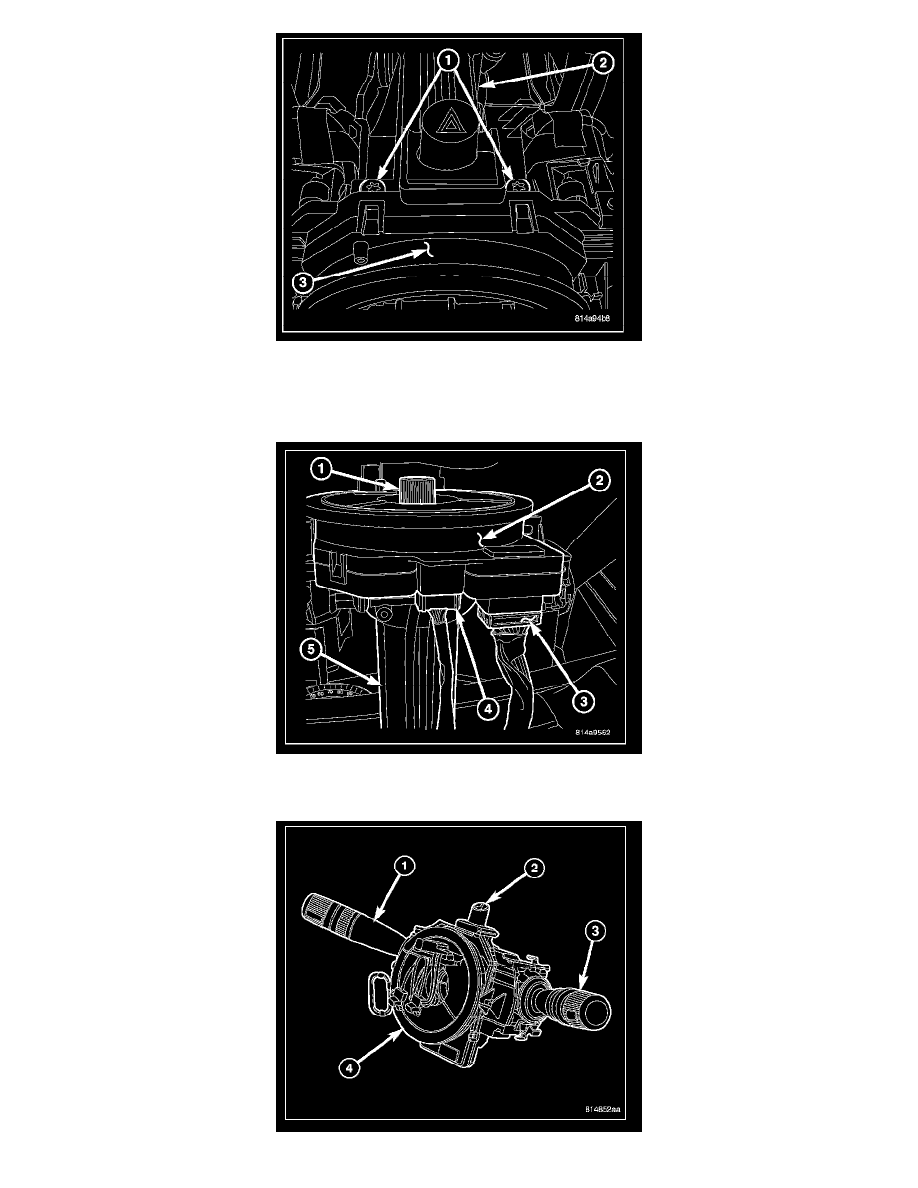 1. Reinstall the turn signal cancel cam onto the clock-spring rotor of the SCM.
2. While holding the centered clockspring rotor and the SCM case (3) stationary in relation to each other, carefully slide the SCM down over the
steering column upper shaft.
3. Install and tighten the two screws (1) that secure the SCM to the steering column housing (2). Tighten the screws to 2 N.m (20 in. lbs.).
4. Reconnect the two instrument panel wire harness connectors (3 & 4) to the two connector receptacles located below the steering column (5) on the
back of the SCM case (2).
< PREV PAGE
NEXT PAGE >