< PREV PAGE
NEXT PAGE >
Commander 4WD V8-4.7L VIN N (2006)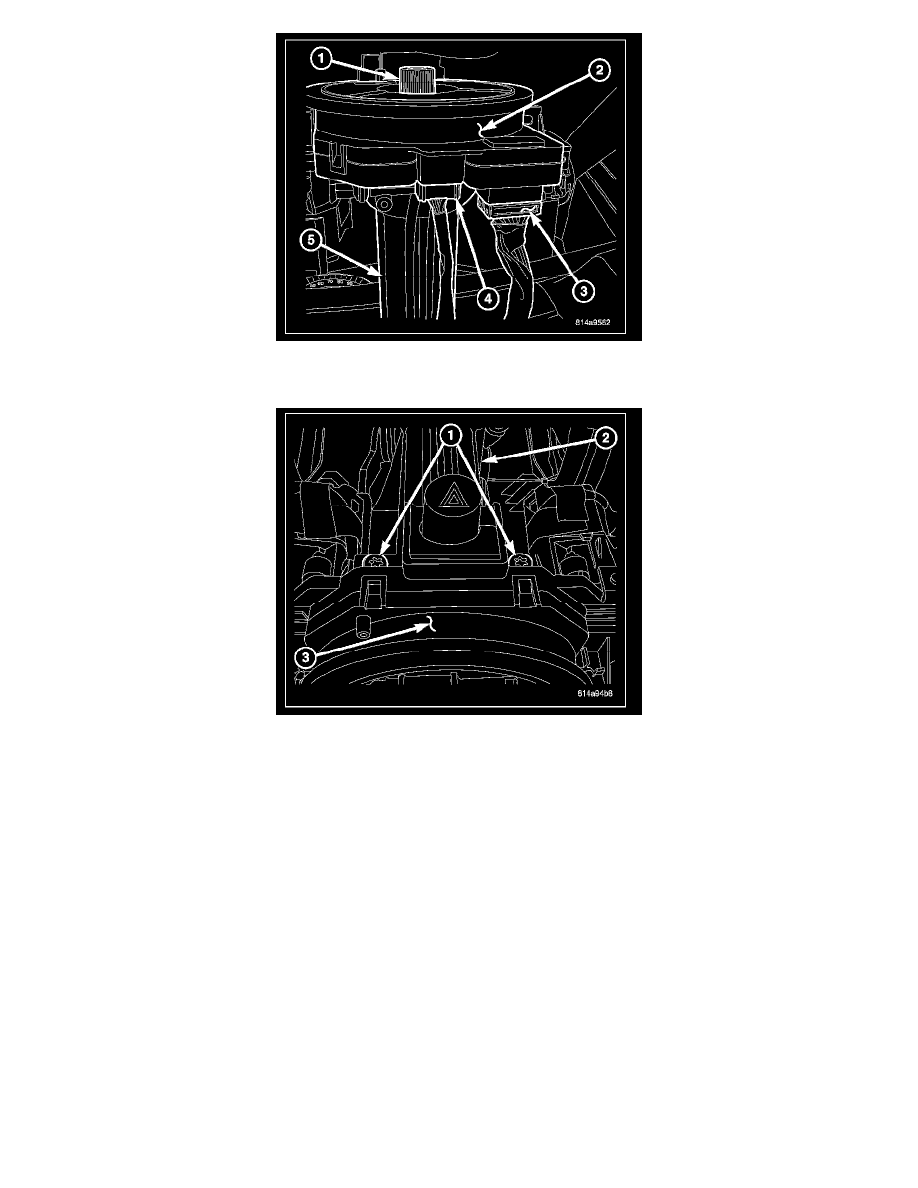 10. Disconnect the two instrument panel wire harness connectors (3 & 4) from the two connector receptacles located below the steering column (5) on
the back of the SCM case (2).
11. Remove the two screws (1) that secure the SCM (G3)to the steering column housing (2).
12. Remove the SCM from the steering column housing. The SCM/clockspring cannot be repaired. It must be replaced if faulty or damaged, or if the
driver airbag has been deployed.
13. If the removed SCM is to be reused, be certain to secure the clockspring rotor to the SCM case to maintain clockspring centering until it is
reinstalled on the steering column. If clockspring centering is not maintained, the clockspring must be centered again before it is reinstalled.
14. Remove the turn signal cancel cam from the clockspring rotor of the SCM.
INSTALLATION
< PREV PAGE
NEXT PAGE >