NEXT PAGE >
< PREV PAGE
Commander 4WD V8-4.7L VIN N (2006)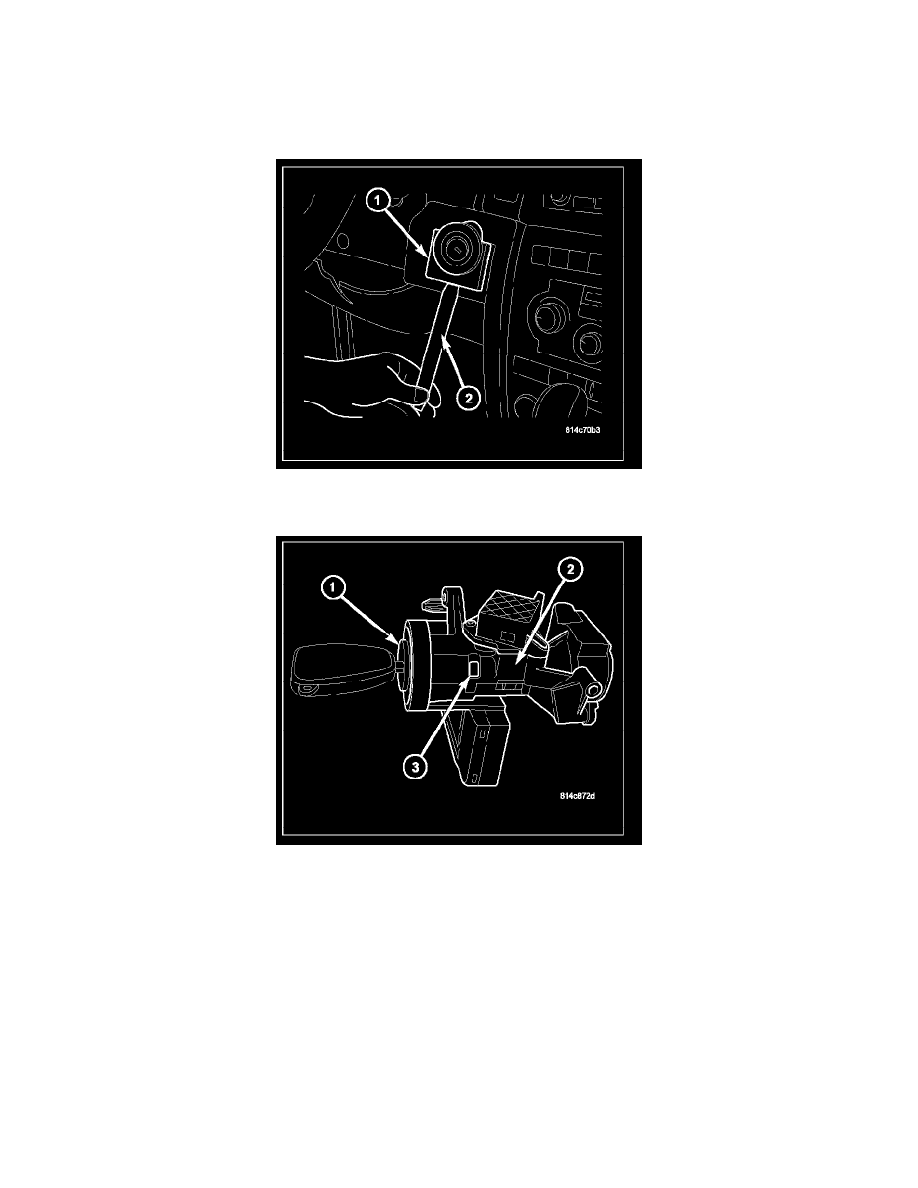 Ignition Switch Lock Cylinder: Service and Repair
CYLINDER - IGNITION KEY AND LOCK
REMOVAL
The key lock cylinder may be removed without removing the switch assembly, although the original ignition key must be used.
1. Disconnect negative cable from battery.
2. Use a plastic trim removal stick (2) to remove switch bezel (1). Bezel snaps on.
3. To remove key lock cylinder (1) from housing (2), rotate key to ON position while pressing on release tab (3). This tab (3) is located on the right
side of the switch assembly.
NEXT PAGE >
< PREV PAGE