< PREV PAGE
NEXT PAGE >
Commander 4WD V8-4.7L VIN N (2006)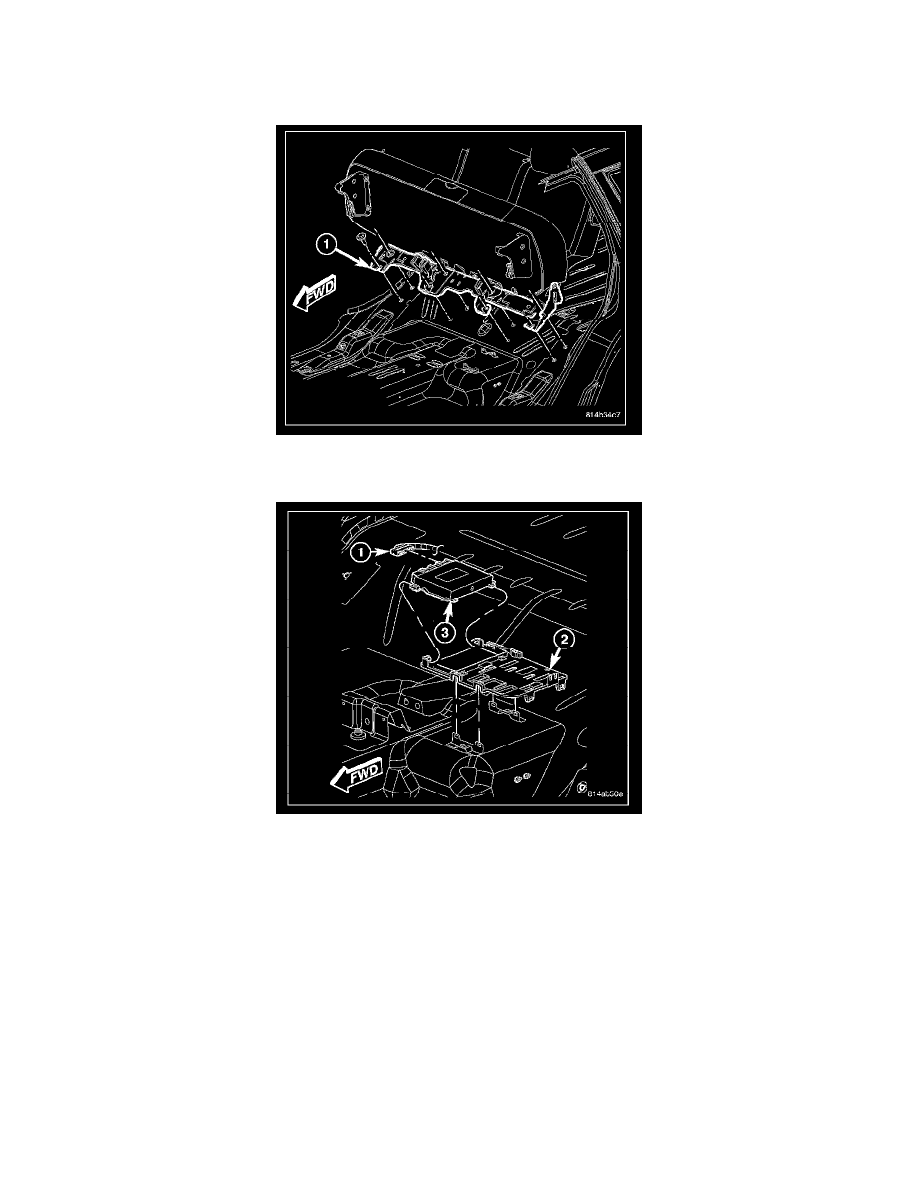 Control Module: Service and Repair
MODULE-FINAL DRIVE CONTROL
REMOVAL
1. Disconnect and isolate the battery negative cable.
2. Lift up rear seat to expose the park assist module and final drive control module.
3. Disconnect the module electrical connector (1).
4. Using a trim stick (special tool #C-4755) or equivalent, gently pry back on the retaining tabs on the mounting plate (2) and remove module.
INSTALLATION
< PREV PAGE
NEXT PAGE >