< PREV PAGE
NEXT PAGE >
Grand Cherokee 2WD V6-3.7L (2008)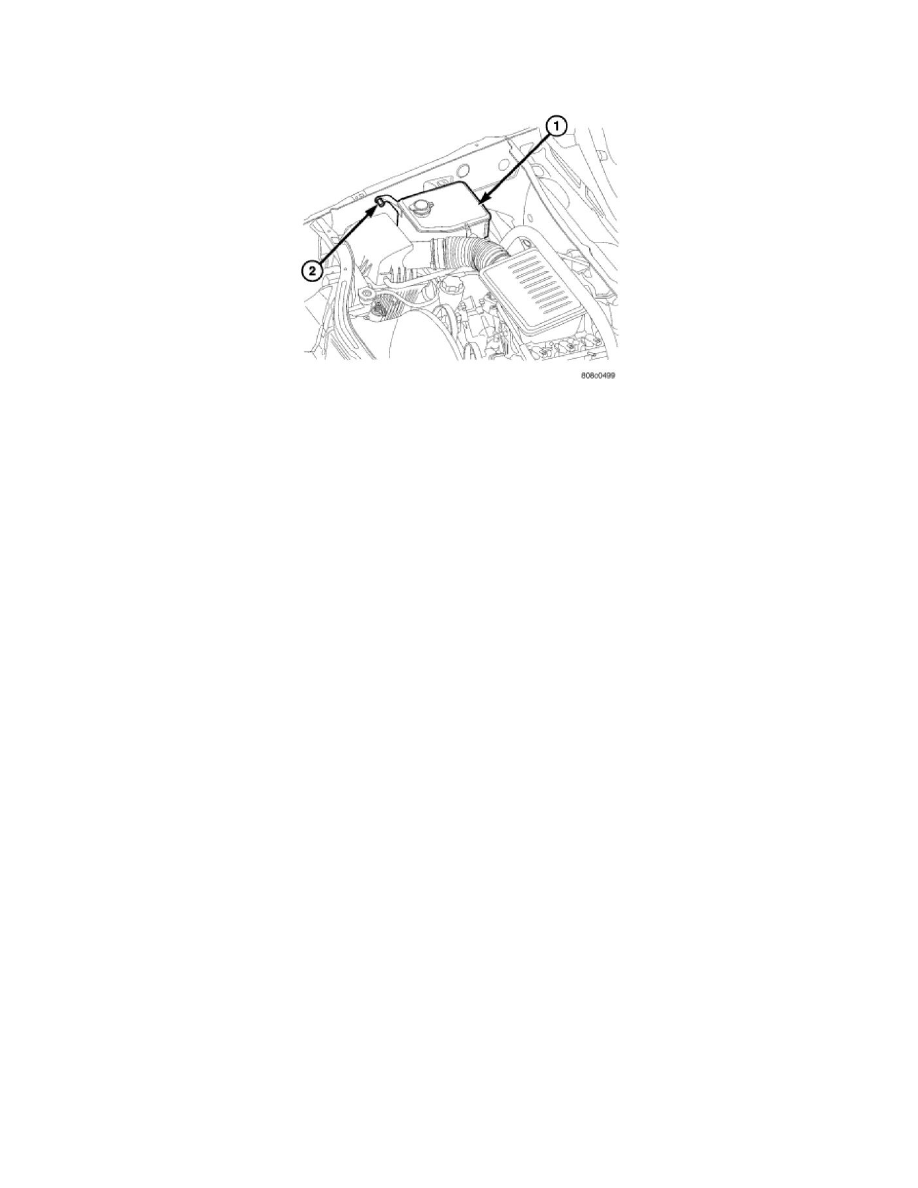 Coolant Reservoir: Description and Operation
GAS ENGINES
This system works along with the radiator pressure cap. This is done by using thermal expansion and contraction of the coolant to keep the coolant free
of trapped air. It provides:
-
A volume for coolant expansion and contraction.
-
A convenient and safe method for checking/adjusting coolant level at atmospheric pressure. This is done without removing the radiator pressure
cap.
-
Some reserve coolant to the radiator to cover minor leaks and evaporation or boiling losses.
As the engine cools, a vacuum is formed in the cooling system of both the radiator and engine. Coolant will then be drawn from the coolant tank and
returned to a proper level in the radiator.
The coolant reservoir/overflow system has a radiator mounted pressurized cap, an overflow tube and a plastic coolant reservoir/overflow tank mounted
to the right inner fender.
< PREV PAGE
NEXT PAGE >