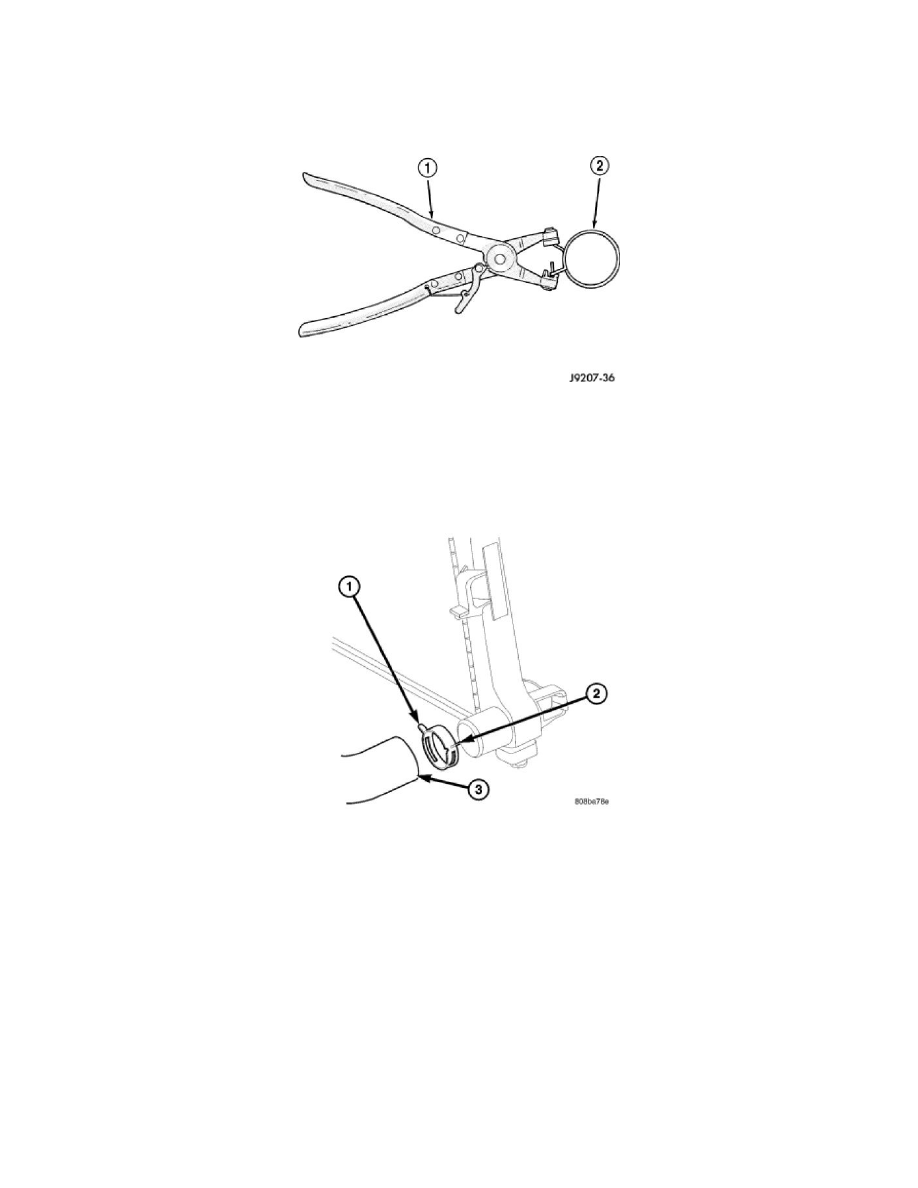 Radiator: Removal and Replacement
Radiator - Removal
GAS ENGINES
WARNING: Do not remove the cylinder block drain plugs or loosen the radiator draincock with the system hot and under pressure. Serious
burns from coolant can occur. Refer to cooling system draining.
Do not waste reusable coolant. If the solution is clean, drain the coolant into a clean container for reuse.
WARNING: Constant tension hose clamps are used on most cooling system hoses. When removing or installing, use only tools designed for
servicing this type of clamp. Always wear safety glasses when servicing constant tension clamps.
CAUTION: A number or letter is stamped into the tongue of constant tension clamps. If replacement is necessary, use only an original
equipment clamp with matching number or letter.