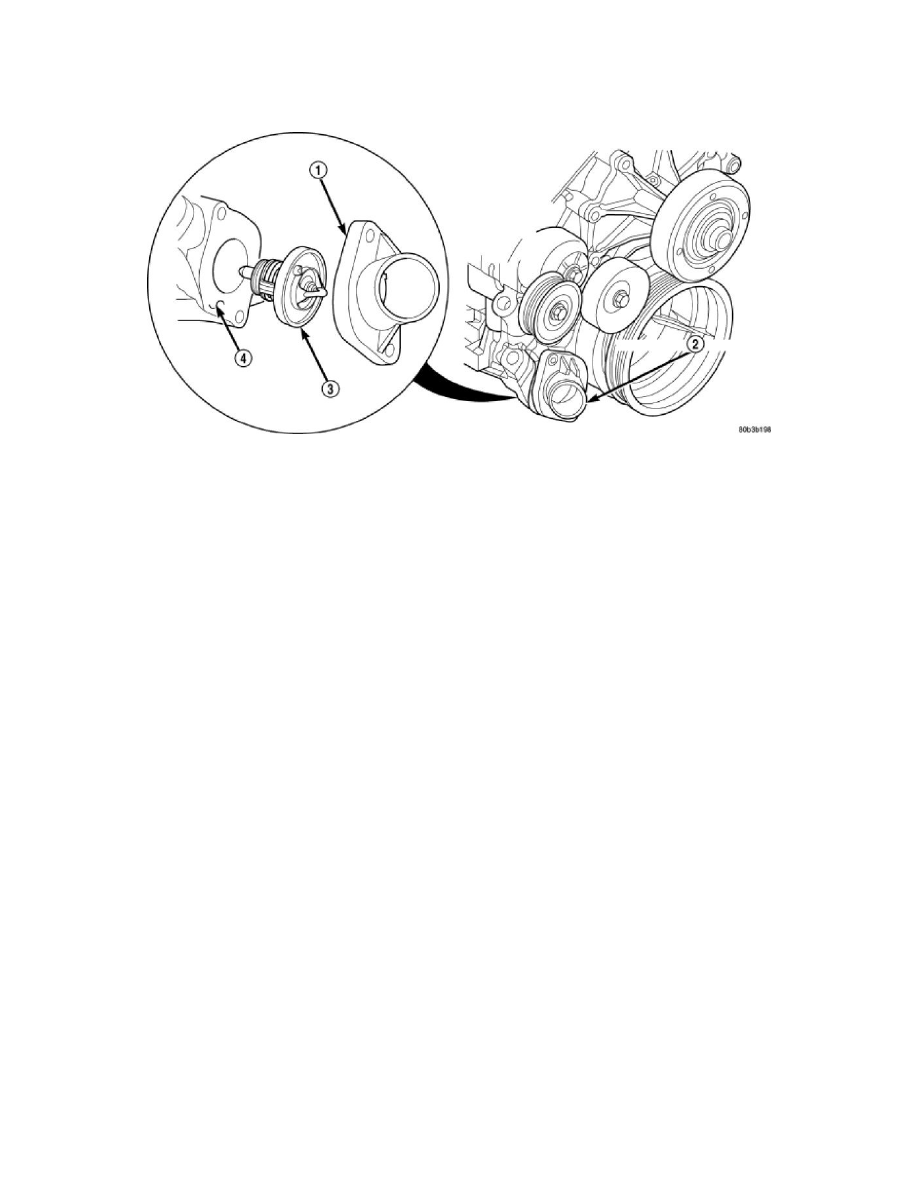 Thermostat: Service and Repair
Engine Coolant Thermostat - Removal
3.7L/4.7L ENGINE
WARNING: Do not loosen radiator draincock with system hot and pressurized. Serious burns from coolant can occur.
Do not waste reusable coolant. If solution is clean, drain coolant into a clean container for reuse.
If thermostat is being replaced, be sure that replacement is specified thermostat for vehicle model and engine type.
1. Disconnect negative battery cable at battery.
2. Drain cooling system See: Service and Repair.
3. Raise vehicle on hoist.
4. Remove splash shield.
5. Remove lower radiator hose clamp and lower radiator hose at thermostat housing.
6. Remove thermostat housing mounting bolts, thermostat housing and thermostat.