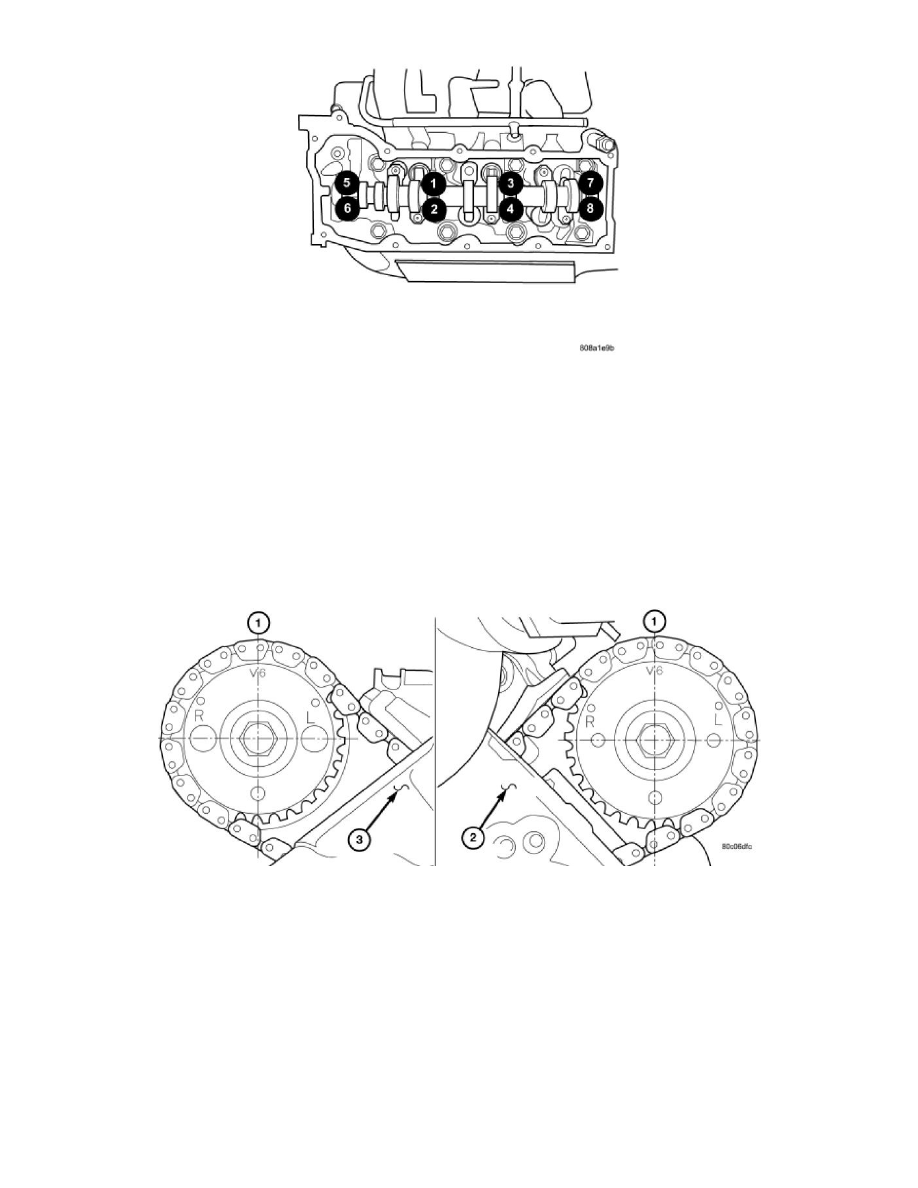 1. Lubricate camshaft journals with clean engine oil.
NOTE: Position the right side camshaft so that the camshaft sprocket dowel is near the 10 o'clock position, This will place the camshaft at
the neutral position easing the installation of the camshaft bearing caps.
2. Position the camshaft into the cylinder head.
3. Install the camshaft bearing caps, hand tighten the retaining bolts.
NOTE: Caps should be installed so that the stamped numbers on the caps are in numerical order, ( 1 thru 4 ) from the front to the rear of
the engine. All caps should be installed so that the stamped arrows on the caps point toward the front of the engine.
4. Working in 1/2 turn increments, tighten the bearing cap retaining bolts starting with the middle cap working outward.
5. Tighten the camshaft bearing cap retaining bolts to 11 Nm (100 in. lbs.).
6. Position the camshaft drive gear into the timing chain aligning the V6 mark between the two marked chain links (Two links marked during
removal).