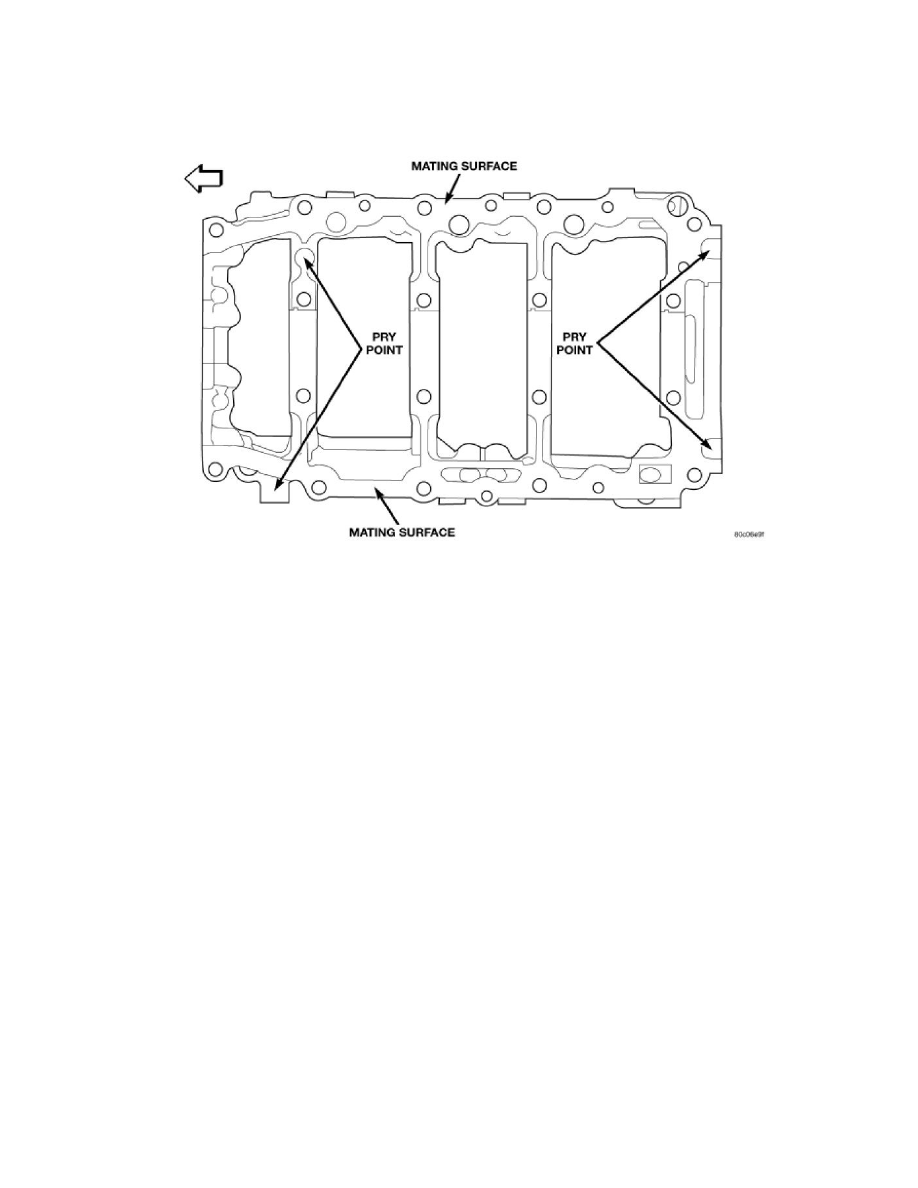 Crankshaft: Removal and Replacement
Crankshaft - Removal
REMOVAL
NOTE: To remove the crankshaft from the engine, the engine must be removed from the vehicle.
1. Remove the engine. See: Service and Repair/Removal and Replacement/Engine - Removal
2. Remove the engine oil pump. See: Engine Lubrication/Oil Pump/Service and Repair/Removal and Replacement/Engine Oil Pump - Removal
CAUTION: DO NOT pry on the oil pan gasket when removing the oil pan, The oil pan gasket is mounted to the cylinder block in three
locations and will remain attached to block when removing oil pan. Gasket can not be removed with oil pan.
3. Remove the bedplate mounting bolts. Note the location of the two stud bolts for installation.
4. Remove the connecting rods from the crankshaft.
CAUTION: The bedplate to cylinder block mating surface is a critical sealing surface. Do not pry on or damage this surface in anyway.
NOTE: The bedplate contains the lower main bearing halves. Use care when handling bedplate as not to drop or damage bearing halves.
Installing main bearing halves in the wrong position will cause severe damage to the crankshaft.
NOTE: The bedplate has pry points cast into it. Use these points only.
5. Carefully pry on the pry points to loosen the bedplate then remove the bedplate.
CAUTION: When removing the crankshaft, use care not to damage bearing surfaces on the crankshaft.
6. Remove the crankshaft.
Crankshaft - Installation
INSTALLATION