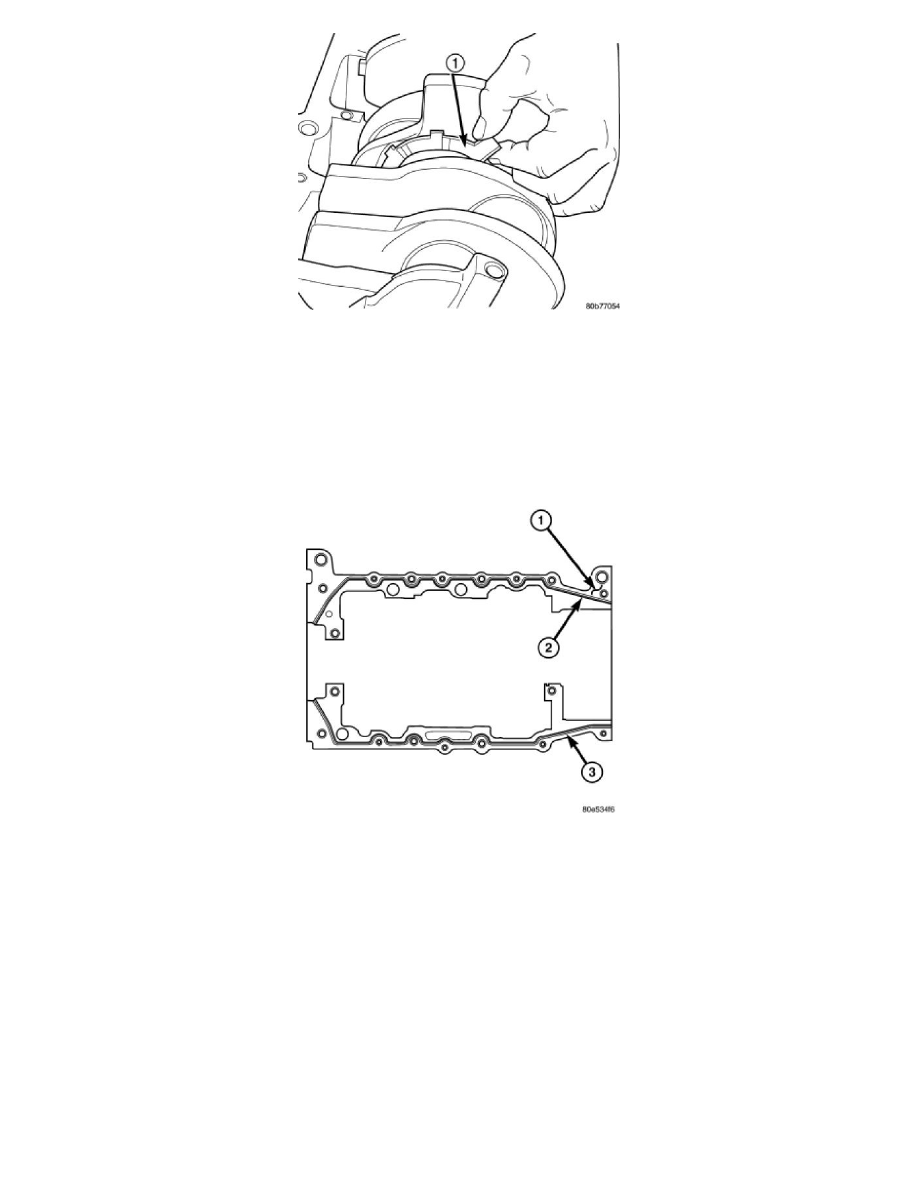 CAUTION: Main bearings are select fit. Refer to Crankshaft Main Bearings for proper bearing selections.
CAUTION: When installing crankshaft, use care not to damage bearing surfaces on the crankshaft.
NOTE: Apply sealant to the tone wheel retaining screws prior to installation.
1. Lubricate upper main bearing halves with clean engine oil.
2. Position crankshaft in cylinder block.
3. Install the thrust washers (1).
CAUTION: The bedplate to cylinder block mating surface must be coated with Mopar(R) Engine RTV sealant prior to installation. Failure to
do so will cause severe oil leaks.
NOTE: Make sure that the bedplate and cylinder block sealing surfaces are clean and free of oil or other contaminants. Contaminants on the
sealing surfaces may cause main bearing distortion and/or oil leaks.
4. Apply a 2.5mm (0.100 inch) bead of Mopar(R) Engine RTV sealant to the cylinder block-to-bedplate mating surface (1) and (2).
5. Coat the crankshaft main bearing journals with clean engine oil and position the bedplate onto the cylinder block.
NOTE: Lubricate the bedplate retaining bolts with clean engine oil prior to installation.