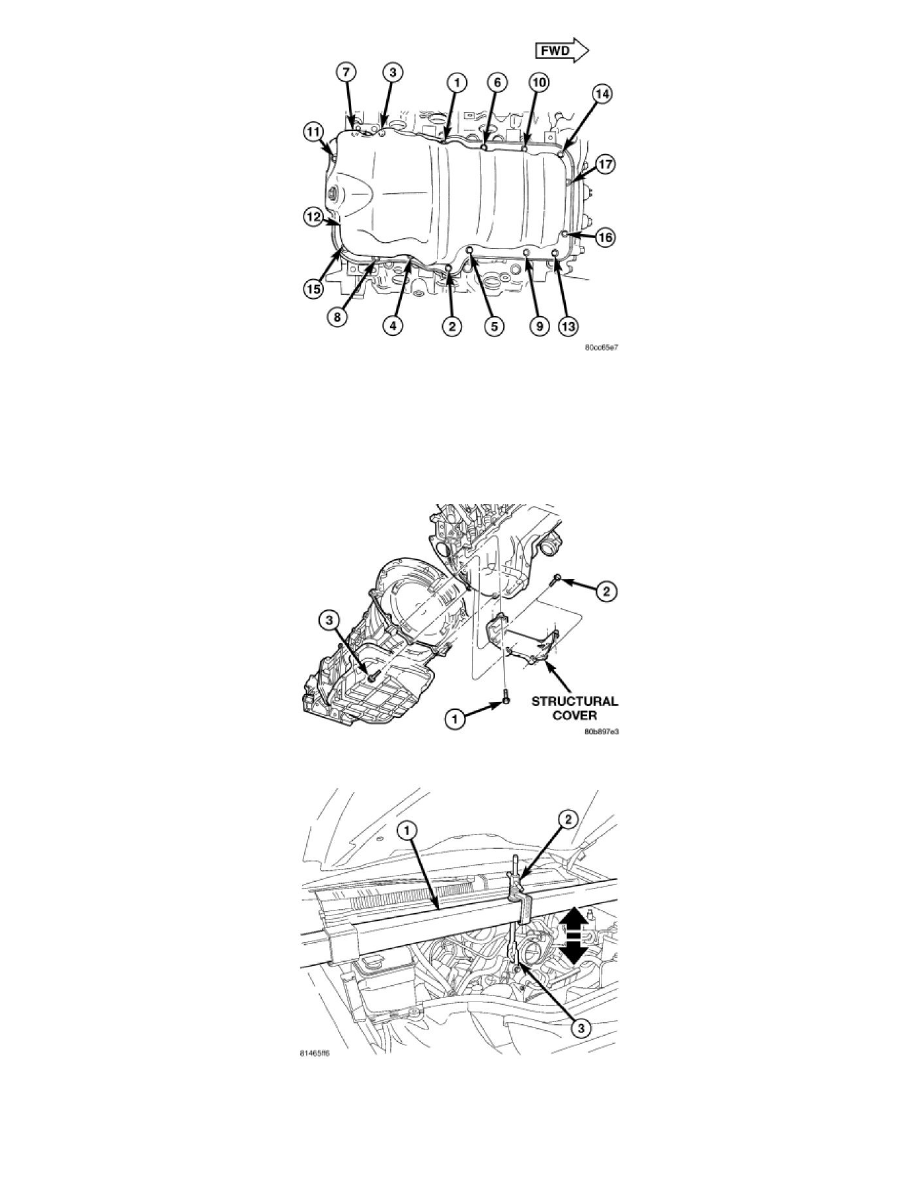 1. Clean the oil pan gasket mating surface of the bedplate and oil pan.
2. Inspect integrated oil pan gasket, and replace as necessary.
3. Position the integrated oil pan gasket/windage tray assembly.
4. Install the oil pickup tube
5. If removed, install stud at position No. 9.
6. Install the mounting bolt and nuts. Tighten nuts to 28 Nm (20 ft. lbs.).
7. Position the oil pan and install the mounting bolts. Tighten the mounting bolts to 16 Nm (140 in. lbs.) in the sequence shown.
8. Install structural dust cover.
9. Lower the engine into mounts using Engine Support 8534 (1).
10. Remove Engine Support 8534.