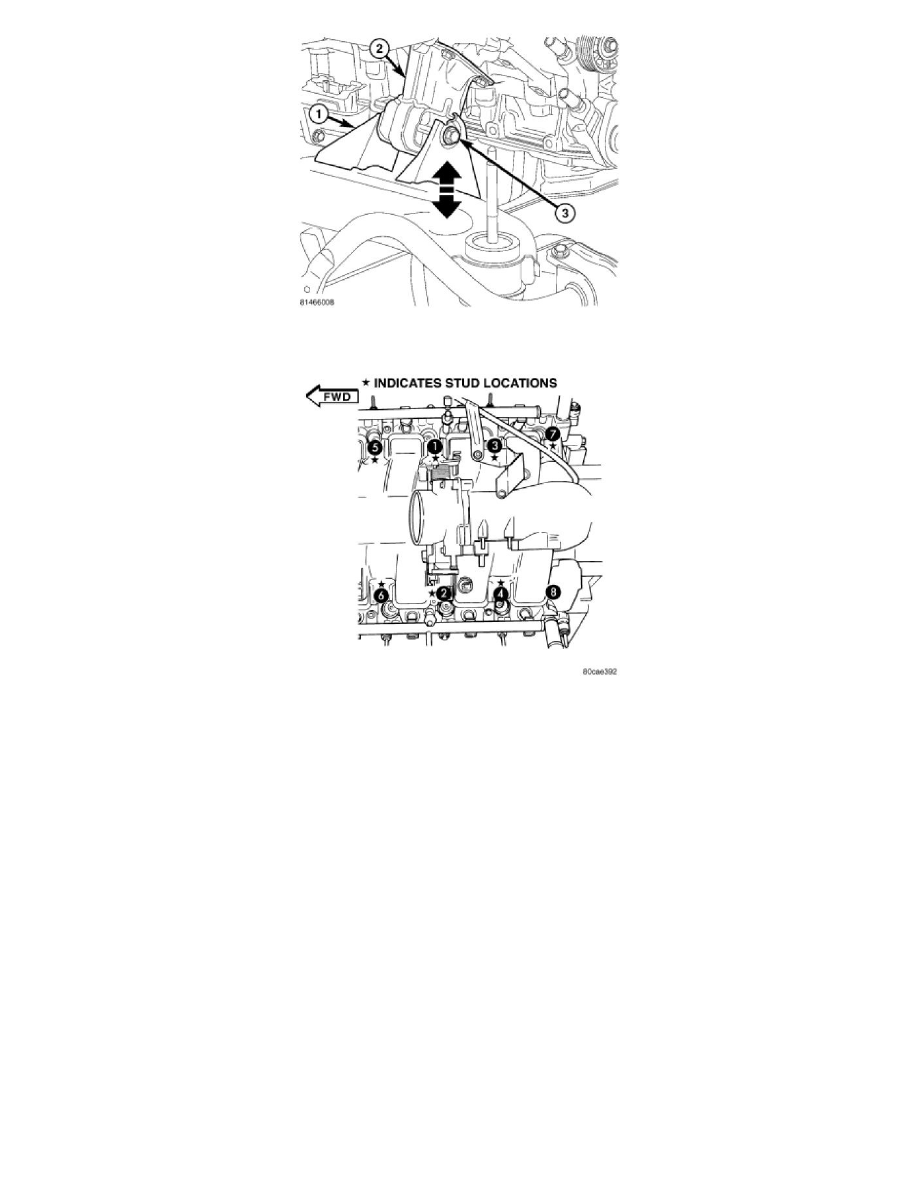 11. Install both the left and right side engine mount through bolts (3). Tighten the nuts to 68 Nm (50 ft. lbs.).
12. Install the intake manifold See: Intake Manifold/Service and Repair/Intake Manifold - Installation.
13. Fill engine oil.
14. Reconnect the negative battery cable.
15. Start engine and check for leaks.