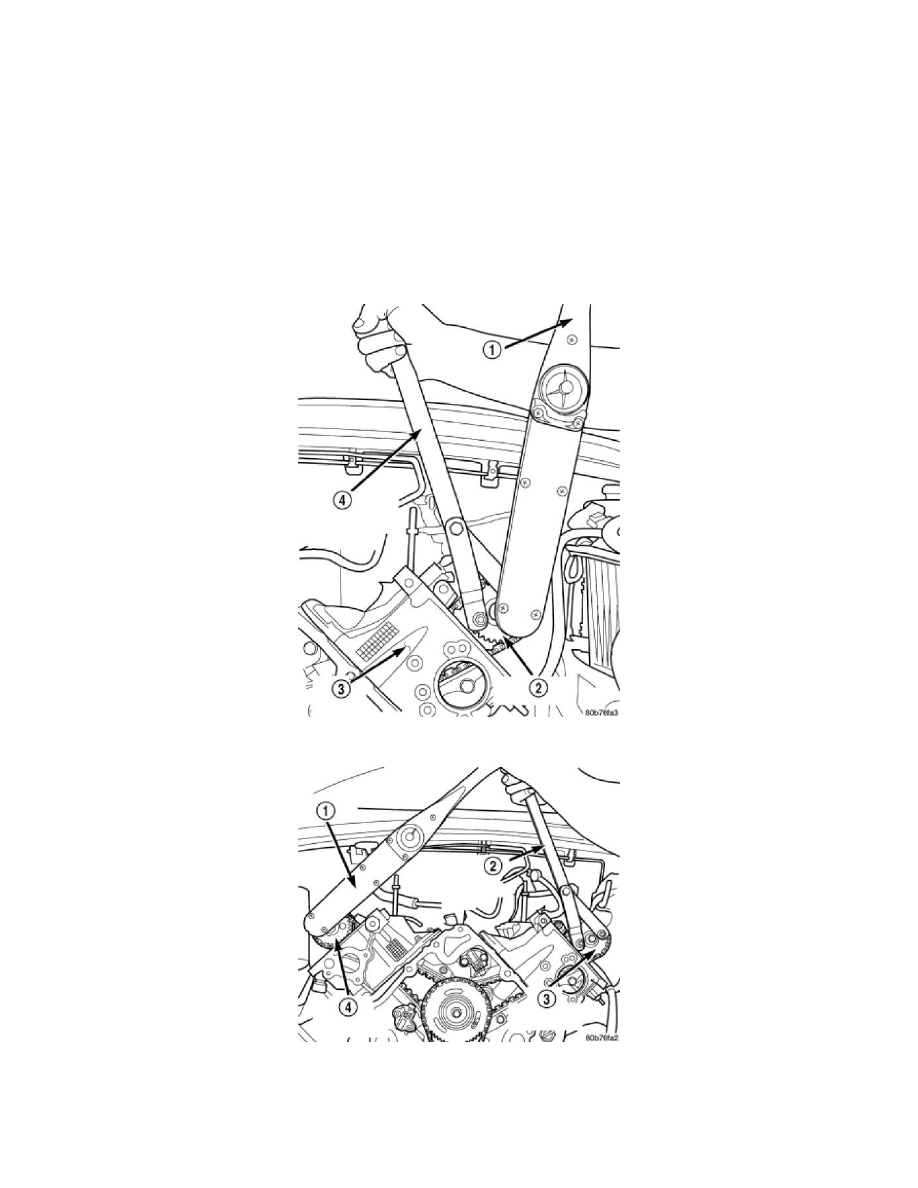 13. Remove Secondary Camshaft Chain Holder 8429, then attach both sprockets to camshafts. Remove excess oil from bolts, then Install sprocket
bolts, but do not tighten at this time.
14. Verify that all plated links are aligned with the marks on all sprockets and the "V6" marks on camshaft sprockets are at the 12 o'clock position.
CAUTION: Ensure the plate between the left secondary chain tensioner and block is correctly installed.
15. Install both secondary chain tensioners. Tighten bolts to 28 Nm (250 in.lbs.).
NOTE: Left and right secondary chain tensioners are not common.
16. Remove all locking pins from tensioners.
CAUTION: After pulling locking pins out of each tensioner, DO NOT manually extend the tensioner(s) ratchet. Doing so will over tension
the chains, resulting in noise and/or high timing chain loads.
17. Using Spanner Wrench 6958, with Adaptor Pins 8346 (4), tighten left camshaft sprocket bolts to 122 Nm (90 ft.lbs.).
18. Using Spanner Wrench 6958, with Adaptor Pins 8346 (2) , tighten right camshaft sprocket bolts to 122 Nm (90 ft.lbs.).
19. Rotate engine two full revolutions. Verify timing marks are at the follow locations:
-
primary chain idler sprocket dot is at 12 o'clock
-
primary chain crankshaft sprocket dot is at 6 o'clock
-
secondary chain camshaft sprockets "V6" marks are at 12 o'clock