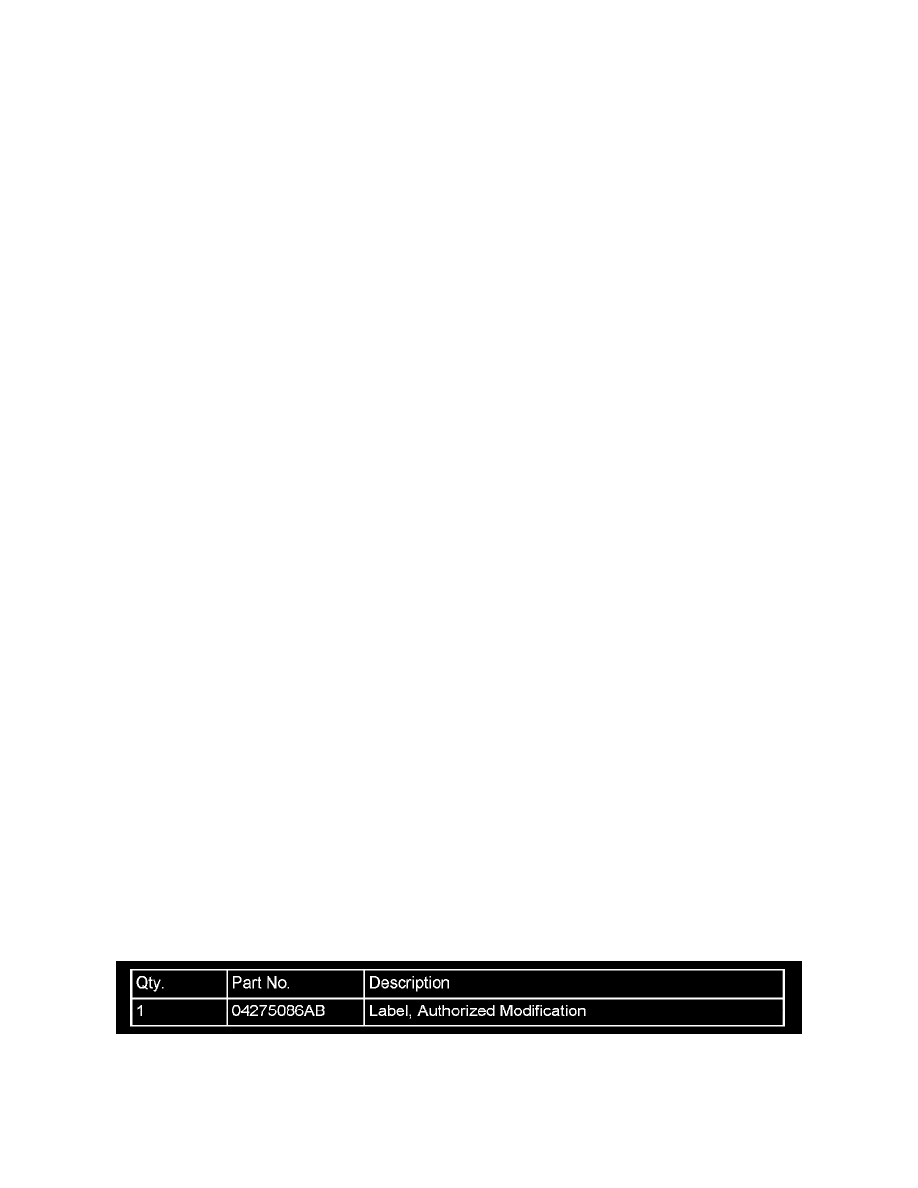 Oil Change Reminder Lamp: Customer Interest
Engine Controls - Premature Oil Change Lamp Illumination
NUMBER: 08-013-08 REV. A
GROUP: Vehicle Performance
DATE: July 11, 2008
THIS BULLETIN SUPERSEDES TECHNICAL SERVICE BULLETIN 08-013-08, DATED APRIL 03, 2008. ALL REVISIONS ARE
HIGHLIGHTED WITH **ASTERISKS** AND INCLUDE THE ADDITION OF 2007 AND 2008 MODEL YEAR VEHICLES.
THE StarSCAN(R) FLASH FILES FOR THIS BULLETIN MUST BE RETRIEVED FROM THE INTERNET.
StarSCAN(R) SOFTWARE LEVEL MUST BE AT RELEASE 8.05 OR HIGHER.
StarMOBILE DESKTOP CLIENT -OR- StarMOBILE STANDALONE MODE MAY ALSO BE USED TO PERFORM THE FLASH.
SUBJECT:
FLASH: Oil Change Monitor Alerts Prematurely
OVERVIEW:
This bulletin involves selectively erasing and reprogramming the Powertrain Control Module (PCM).
MODELS:
**2007** - 2008
(JK)
Wrangler
**2008
(HB)
Durango**
**2008
(HG)
Aspen**
**2008
(WK)
Grand Cherokee**
**2008
(XK)
Commander**
NOTE:
This bulletin applies to **all 2008 HB/HG/WK/XK Models.**
NOTE:
**This bulletin applies to 2007 - 2008 JK models equipped with a 3.8L engine (Sales Code EGT) built prior to February 22, 2008 (MDH 0222xx).**
SYMPTOM/CONDITION:
The customer may experience a premature alert of the Oil Change Monitor. This alert is displayed as "CHANgE OIL on the instrument cluster odometer.
This condition may be intermittent or may occur after a battery disconnect has occurred. The customer may be more aware of this condition if the Oil
Change Monitor alerts shortly following an oil change.
Do not confuse this condition for an Oil Change Monitor alert due to the Oil Change Monitor not being reset following an oil change.
DIAGNOSIS:
If the above symptom/condition is experienced perform the following repair procedure.
PARTS REQUIRED: