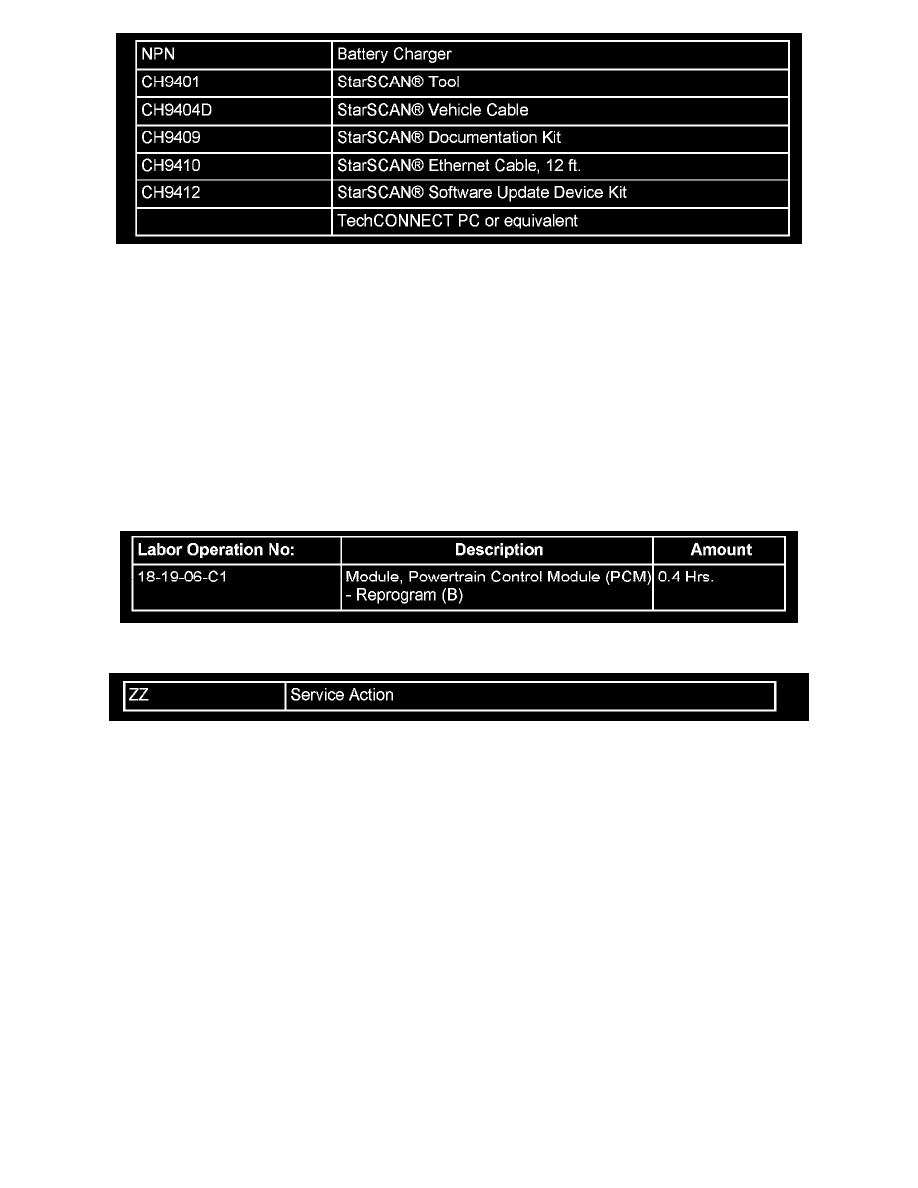 SPECIAL TOOLS / EQUIPMENT REQUIRED:
REPAIR PROCEDURE - USING THE INTERNET TO RETRIEVE THE FLASH FILE:
NOTE: 
If this flash process is interrupted/aborted, the flash should be restarted.
1.
Reprogram the PCM with the latest software. Follow the detailed service procedures available in DealerCONNECT/TechCONNECT, Refer To
Group 8 - Electrical > Electronic Control Modules - Service Information > Module - Powertrain Control > Standard Procedures > PCM/ECM
Programming - Gas.
2.
Type the necessary information on the "Authorized Modification Label" and attach it near the VECI label.
POLICY:
Reimbursable within the provisions of the warranty.
TIME ALLOWANCE:
FAILURE CODE:
Disclaimer:
This bulletin is supplied as technical information only and is not an authorization for repair.