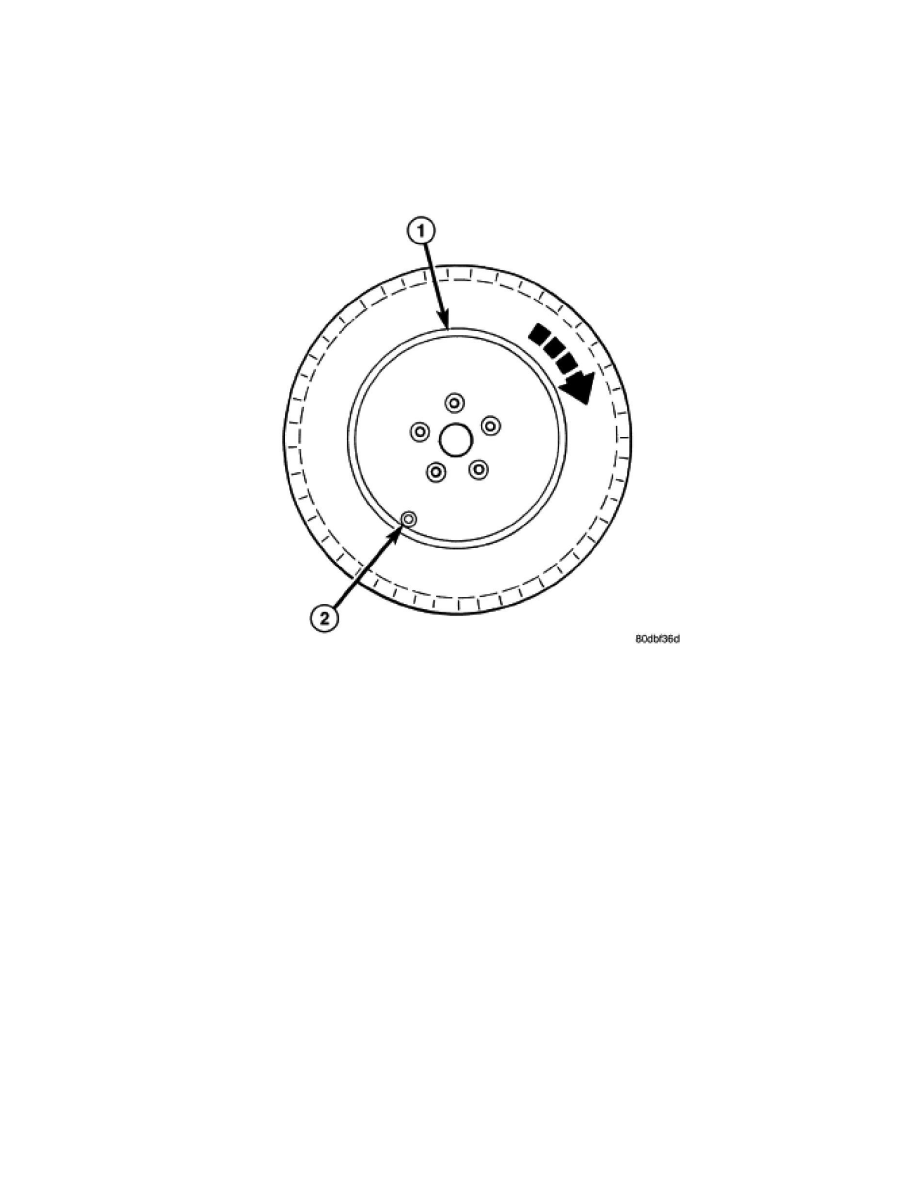 4. While holding sensor in position, tighten sensor nut to 6 Nm (53 in. lbs.).
CAUTION: Over-tightening the sensor to as much as 10 Nm (88 in. lbs.) may result in sensor separation from the valve stem. Under this
condition, the sensor may still function, however, the condition should be corrected immediately.
5. Mount tire on wheel following tire changer manufacturer's instructions, paying special attention to the following to avoid damaging tire pressure
sensor:
a.
Rotating Wheel Tire Changers- Once the wheel is mounted to the changer, position the sensor valve stem (2) approximately 180° from the head of the
changer (located at 1) in a clockwise direction before rotating the wheel (also in a clockwise direction) to mount the tire. Use this procedure on both the
upper and lower tire beads.
b.