< PREV PAGE
NEXT PAGE >
Grand Cherokee 2WD V6-3.7L (2008)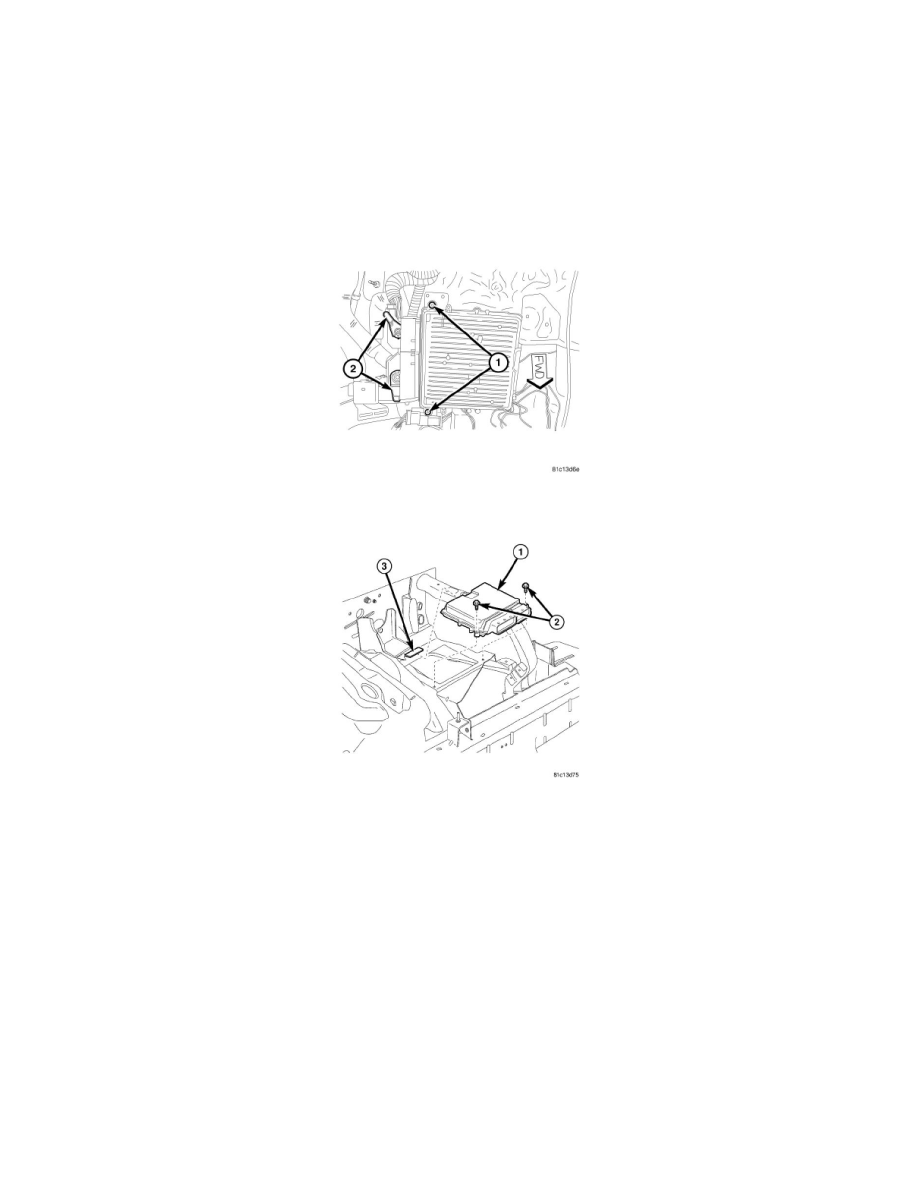 Engine Control Module: Service and Repair
Engine Control Module (ECM)
Removal
REMOVAL
1. Remove the battery. See: Starting and Charging/Battery/Service and Repair/Removal and Replacement/Battery - Removal
2. Remove the battery tray. See: Starting and Charging/Battery/Battery Tray/Service and Repair/Battery Tray - Removal
3. Disconnect Engine Control Module (ECM) electrical connectors (2).
4. Remove the two ECM hold down bolts (1).
5. Pull the ECM (1) from the bracket (3).
6. Remove the ECM from the vehicle.
Installation
INSTALLATION
NOTE: Any time a new injector is installed, or if an existing injector is installed in any location other than its original location, the injector
quantity adjustment procedure must be performed. 
< PREV PAGE
NEXT PAGE >