< PREV PAGE
NEXT PAGE >
Grand Cherokee 2WD V6-3.7L (2008)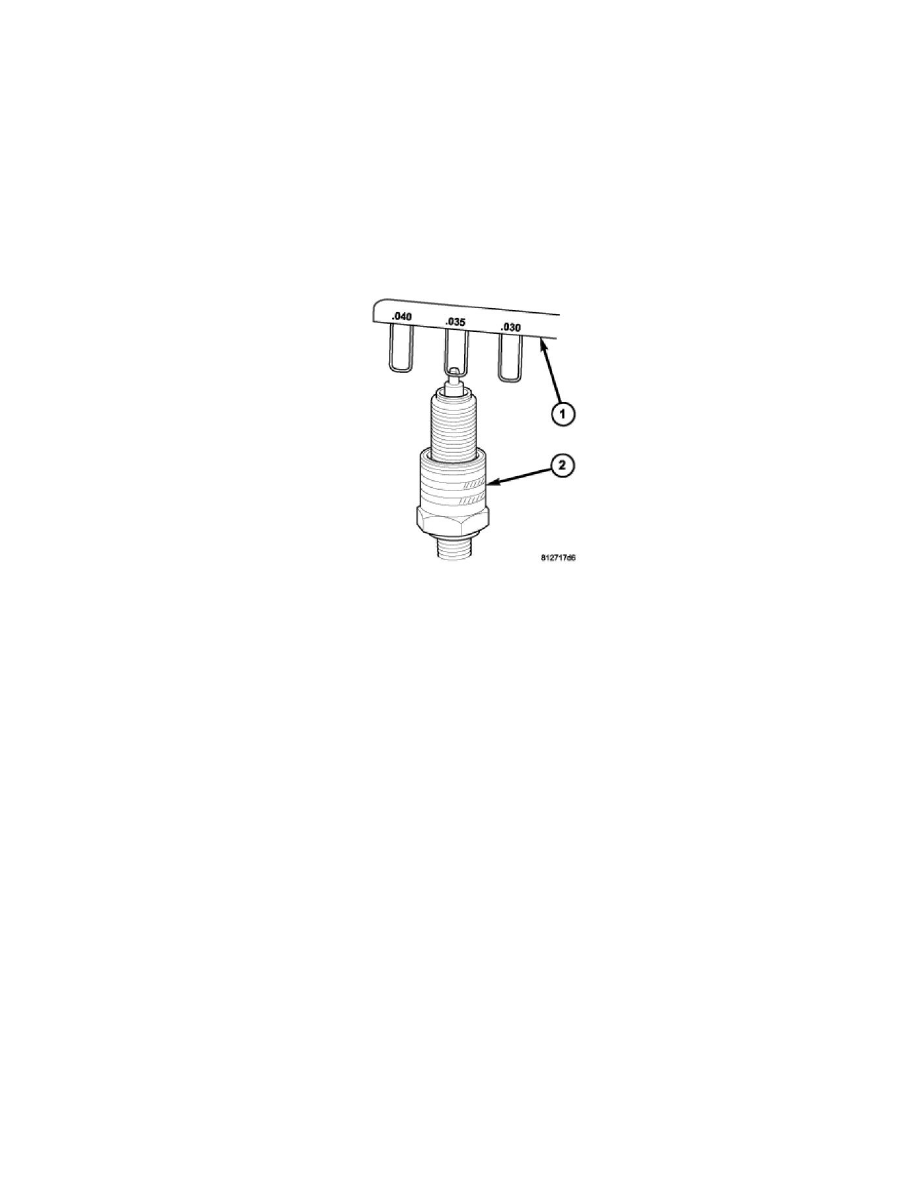 Spark Plug: Service and Repair
Spark Plug - Installation
INSTALLATION - EXCEPT 4.7L V-8
CAUTION: Never use a motorized wire wheel brush to clean spark plugs. Metallic deposits will remain on spark plug insulator and will cause
plug misfire.
CAUTION: Do not attempt to clean any of the spark plugs. Replace only.
1. To aid in coil installation, apply silicone based grease such as Mopar(R) Dielectric Grease # J8126688 into spark plug end of ignition coil rubber
boots. Also apply this grease to the tops of spark plugs.
2. Check and adjust spark plug gap with a gap gauging tool (1). Refer to the Spark Plug Specification section for plug gap.
3. Start the spark plug into the cylinder head by hand to avoid cross threading. Special care should be taken when installing spark plugs into the
cylinder head spark plug wells. Be sure the plugs do not drop into the plug wells as electrodes can be damaged.
Always tighten spark plugs to the specified torque. Certain engines use torque sensitive spark plugs. It is a good practice to always tighten spark plugs to
a specific torque. Over tightening can cause distortion resulting in a change in the spark plug gap, or a cracked porcelain insulator. Refer to Spark Plug
Torque in the Torque Specification section for specifications.
4. Install ignition coil(s). Refer to Ignition Coil Installation for procedures.
5. Install necessary air filter tubing and air intake components to top of engine and to throttle body.
< PREV PAGE
NEXT PAGE >