< PREV PAGE
NEXT PAGE >
Grand Cherokee 2WD V6-3.7L (2008)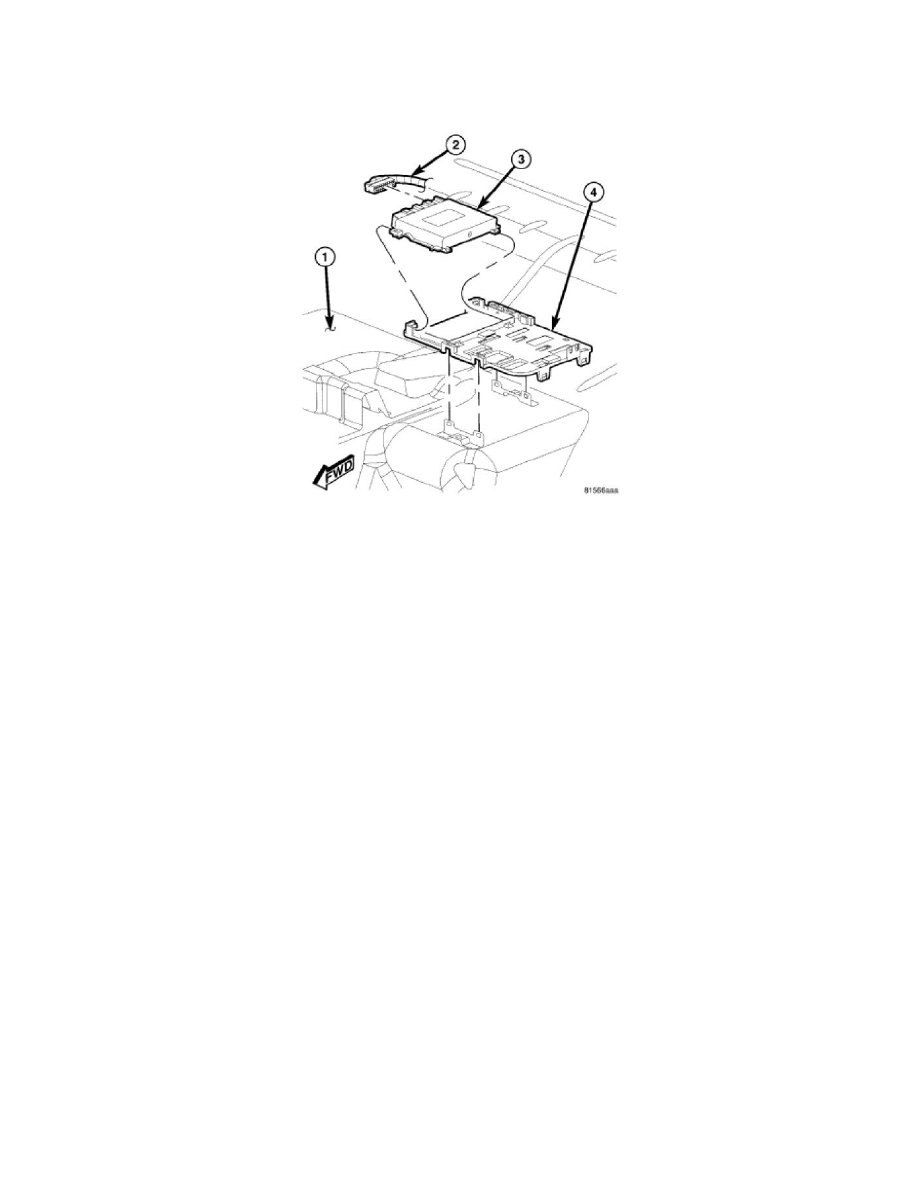 Parking Assist Control Module: Service and Repair
Removal
REMOVAL
1. Disconnect and isolate the battery negative cable.
2. Remove the rear seat cushion from the rear floor panel (1). See: Body and Frame/Seats/Seat Cushion/Service and Repair/Seat Cushion - Removal.
3. Disconnect the underbody wire harness connector (2) from the park assist module (3) connector receptacle. Vehicles with the front park assist
option will have a second connection to the module at this location, which must also be disconnected.
4. Using a trim stick or another suitable wide flat-bladed tool, gently pry the two latch features on the inboard side of the mounting plate (4) away
from the mounting tabs of the module far enough to disengage the inboard (connector) side of the module.
5. Pull the module inboard far enough to disengage the two mounting tabs on the outboard side of the module from the slots in the mounting plate.
6. Remove the module from the mounting plate.
< PREV PAGE
NEXT PAGE >