< PREV PAGE
NEXT PAGE >
Grand Cherokee 2WD V6-3.7L (2008)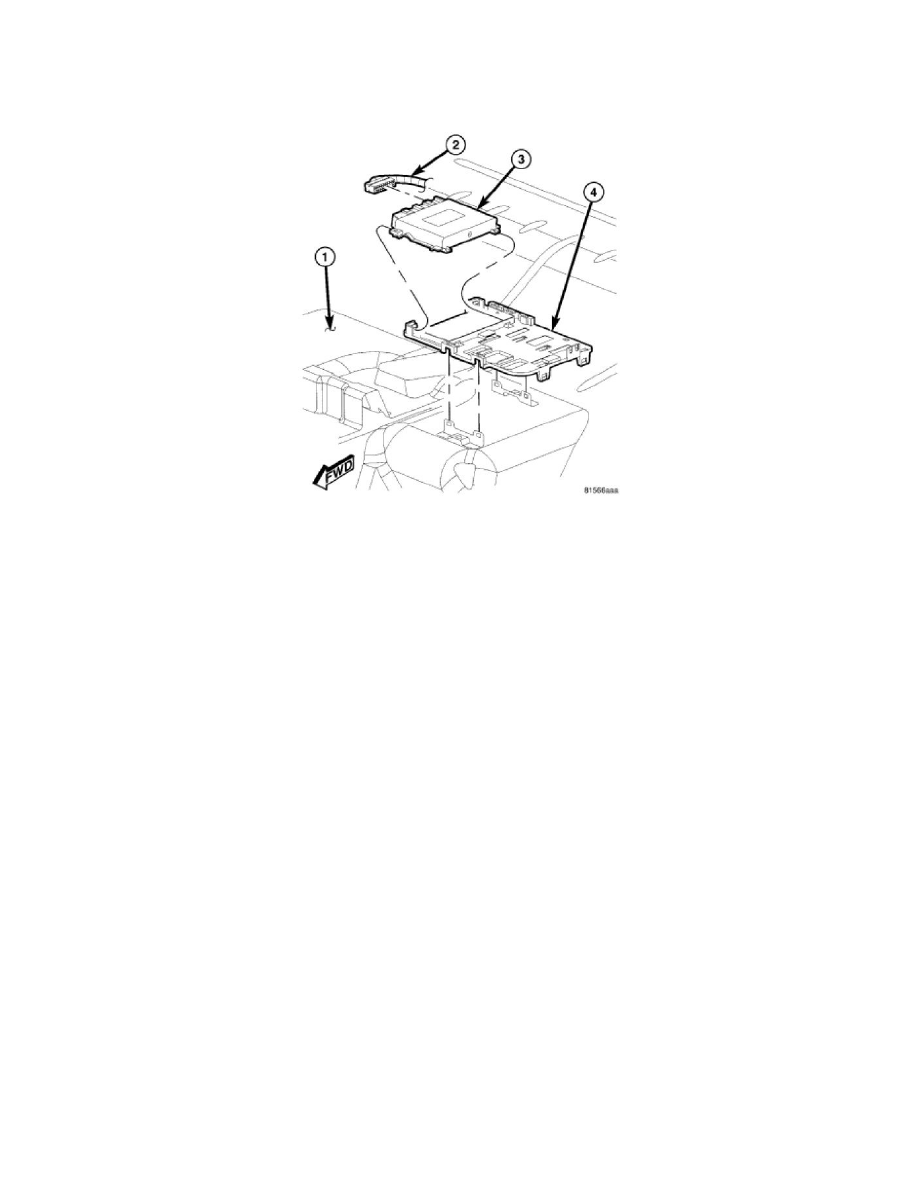 Parking Assist Control Module: Service and Repair
Installation
INSTALLATION
1. Position the park assist module (3) to the mounting plate (4) and insert the two mounting tabs on the outboard side of the module into the slots in
the plate.
2. Slide the module toward the outboard side of the mounting plate, then push downward on the module until the two latch features integral to the
inboard side of the plate are fully engaged over the mounting tabs on the inboard (connector) side of the module.
3. Reconnect the underbody wire harness connector (2) to the module connector receptacle. Vehicles with the front park assist option will have a
second connection to the module at this location, which must also be reconnected.
4. Reinstall the rear seat cushion onto the rear floor panel (1). See: Body and Frame/Seats/Seat Cushion/Service and Repair/Seat Cushion -
Installation.
5. Reconnect the battery negative cable.
< PREV PAGE
NEXT PAGE >