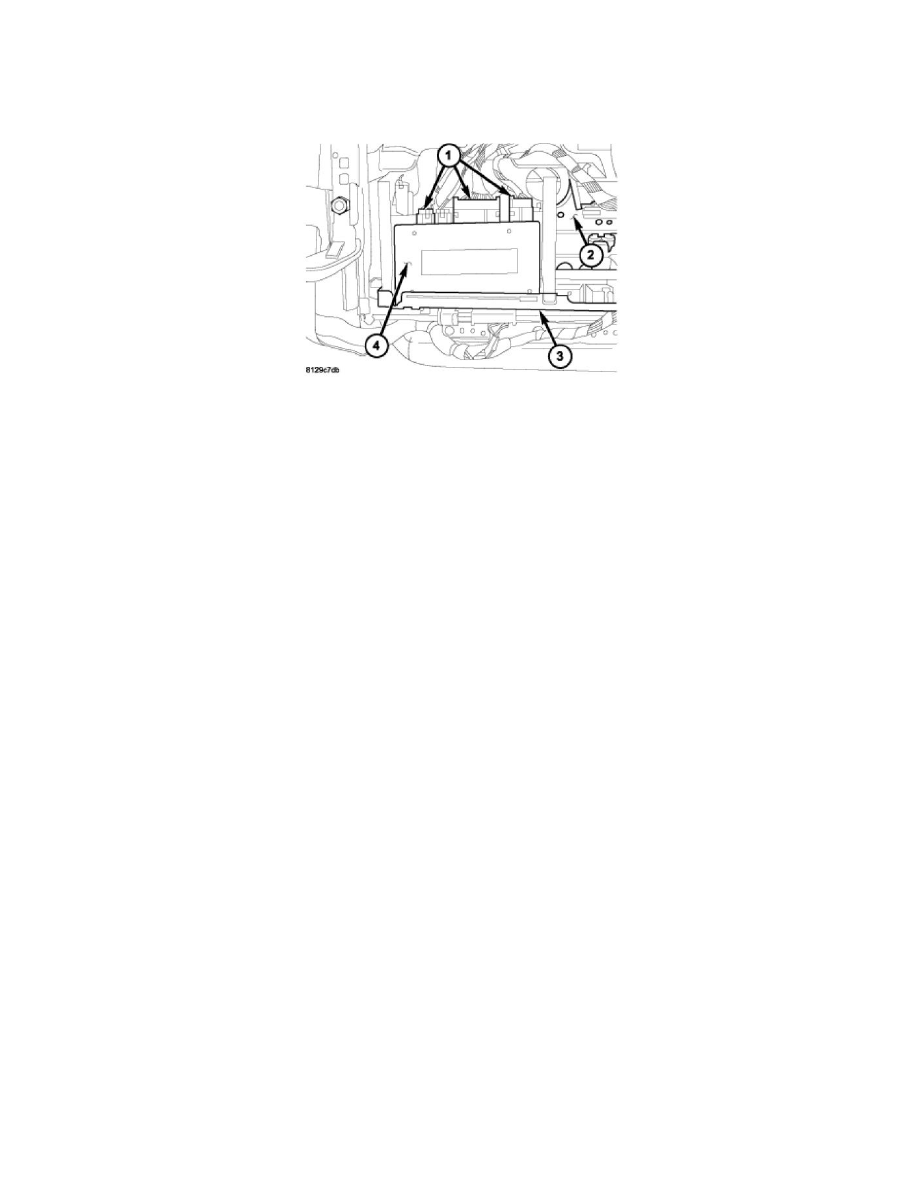 Pedal Positioning Module: Service and Repair
Removal
REMOVAL
1. Disconnect and isolate the battery negative cable.
2. Remove the driver seat cushion/cover (2) See: Body and Frame/Seats/Seat Cushion/Service and Repair/Seat Cushion / Cover - Removal.
3. Pivot the module upward and disconnect the electrical connectors (1).
4. Unsnap the adjustable pedals module (4) from the side brackets.
5. Pull the module rearward to remove it from the front of the seat frame (3).