< PREV PAGE
NEXT PAGE >
Grand Cherokee 2WD V6-3.7L (2008)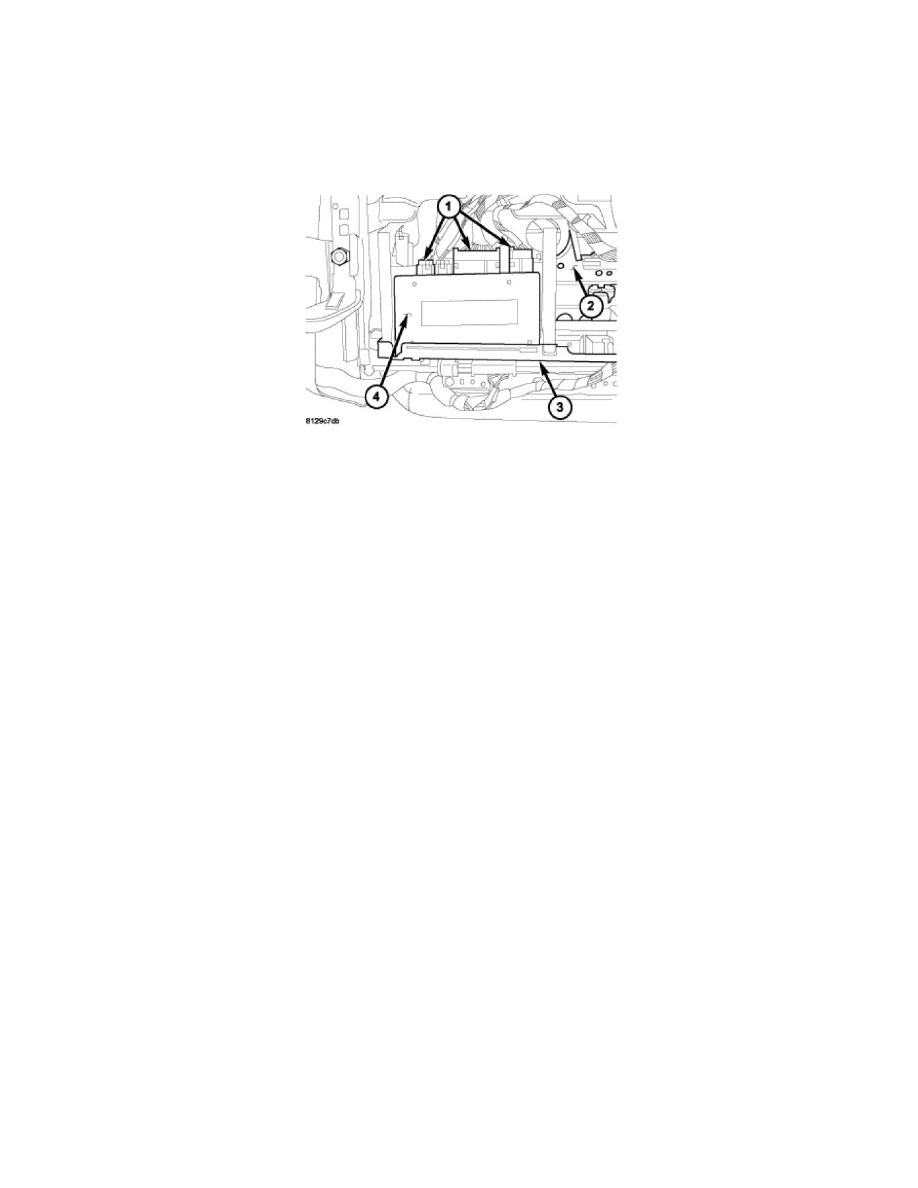 Pedal Positioning Module: Service and Repair
Installation
INSTALLATION
CAUTION: The Adjustable Pedals Module mounting tabs can be damaged during module installation. Use care to properly align tabs to
prevent binding that could result in tab breakage.
1. Place the module (4) into position making sure the mounting tabs are properly aligned with the front bracket.
2. Push down on the rear of the module (4) snapping the retaining clips into place in the side brackets.
3. Connect the adjustable pedals module rear harness connectors (1).
4. Connect the adjustable pedals module front harness connectors.
5. Install the driver seat cushion/cover (2) See: Body and Frame/Seats/Seat Cushion/Service and Repair/Seat Cushion / Cover - Installation.
6. Connect the battery negative cable.
7. Verify system and vehicle operation.
< PREV PAGE
NEXT PAGE >