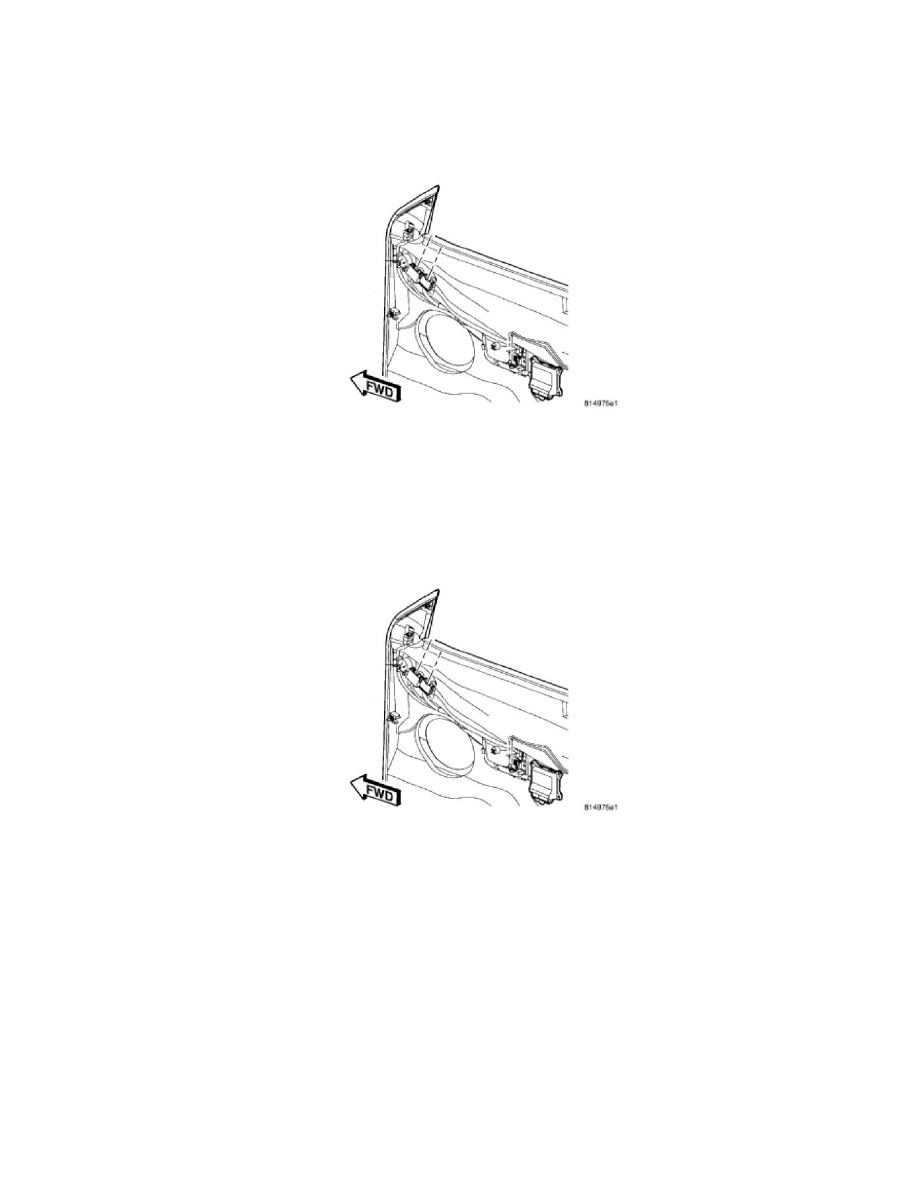 Memory Positioning Module: Service and Repair
Memory Mirror Module
Removal
REMOVAL
1. Disconnect and isolate the battery negative cable.
2. Remove the door trim panel See: Body and Frame/Doors, Hood and Trunk/Doors/Front Door/Front Door Panel/Service and Repair/Front Door
Trim Panel - Removal.
3. Disconnect the electrical connector from module.
4. Remove fasteners and module from vehicle.
Installation
INSTALLATION
1. Position module on door trim panel and install fasteners.
2. Connect the electrical connector to module.
3. Install the door trim panel See: Body and Frame/Doors, Hood and Trunk/Doors/Front Door/Front Door Panel/Service and Repair/Front Door Trim
Panel - Installation.
4. Connect the battery negative cable.