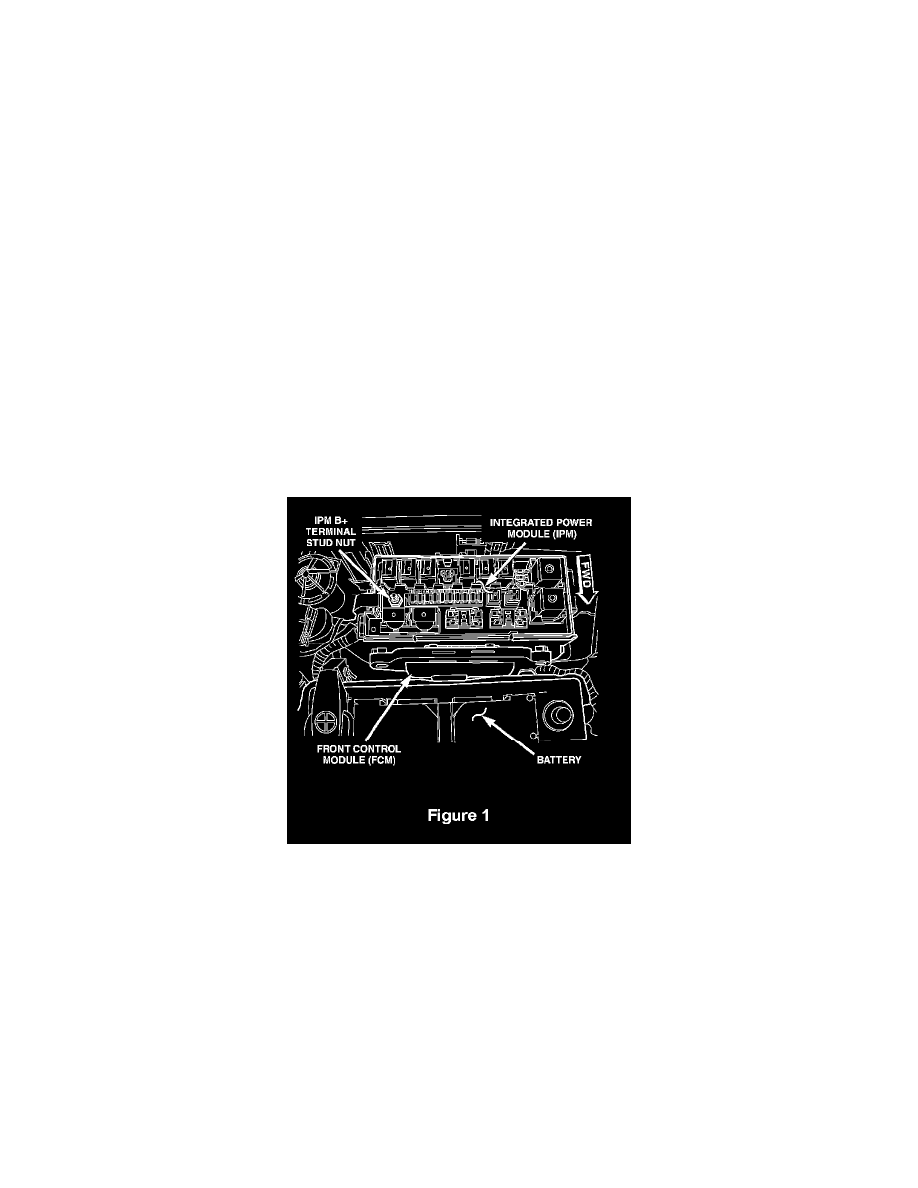 To use this system, click on the "Service" tab and then click on "Global Recall System." Your dealer¡Çs VIN list for each recall displayed can be sorted
by: those vehicles that were unsold at recall launch, those with a phone number, city, zip code, or VIN sequence.
Dealers must perform this repair on all unsold vehicles before retail delivery. Dealers should also use the VIN list to follow up with all owners to
schedule appointments for this repair.
Recall VIN lists may contain confidential, restricted owner name and address information that was obtained from the Department of Motor Vehicles of
various states. Use of this information is permitted for this recall only and is strictly prohibited from all other use.
Additional Information
If you have any questions or need assistance in completing this action, please contact your Service and Parts District Manager.
Customer Services Field Operations
Chrysler
Service Procedure
CAUTION: 
Front Control Module (FCM) damage may occur if the module case comes in contact with the battery while the battery cables are still connected.
Always disconnect the battery negative cable prior to removal of the FCM.
1.
Disconnect and isolate the negative battery cable.
2.
Partially remove the Integrated Power Module (IPM) from the engine compartment using the following procedure:
a.
Remove the IPM cover by pulling up on the cover tabs and pivoting the cover outward.
b.
Remove the nut from the IPM B+ terminal stud (Figure 1).
c.
Remove the cable terminal from the IPM B+ stud.