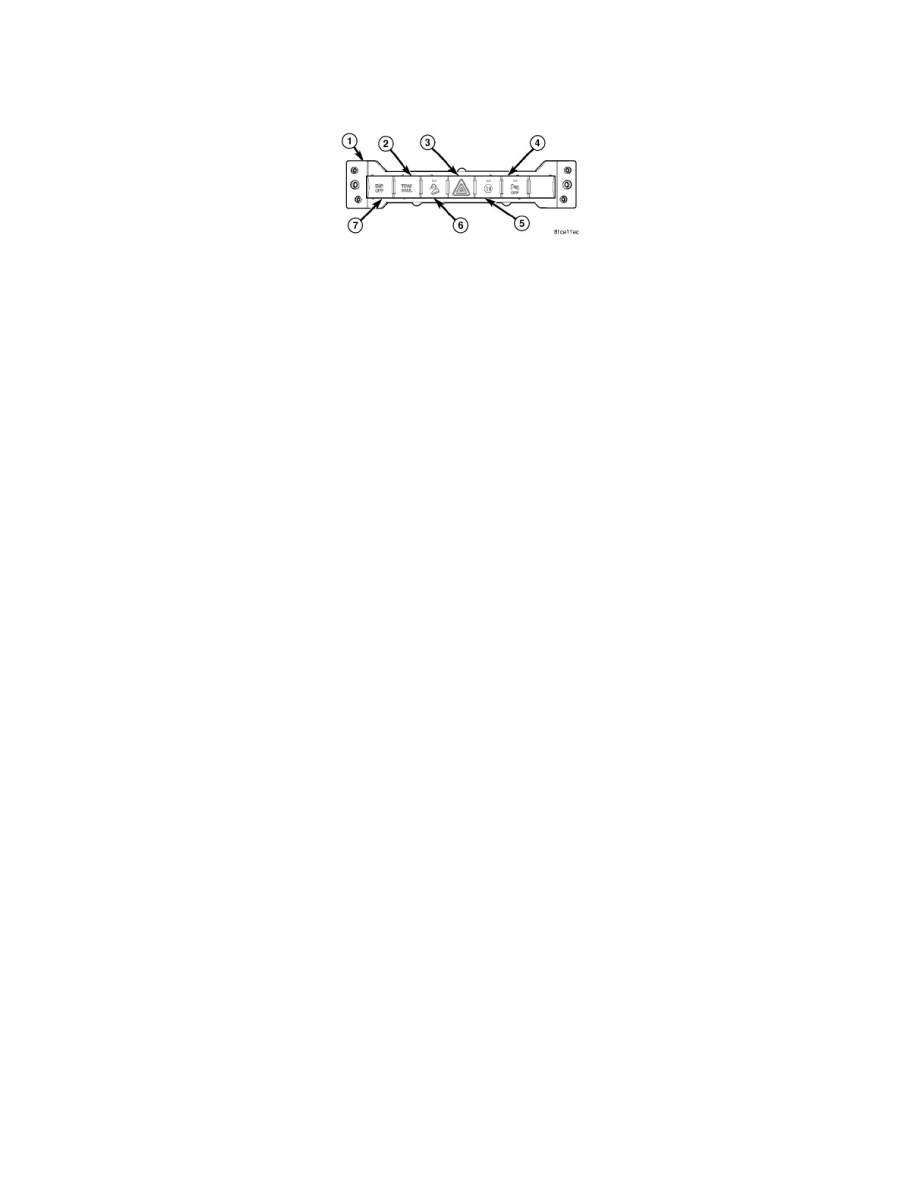 Parking Assist Switch: Description and Operation
Description
DESCRIPTION
The park assist switch (4) is integral to the upper instrument panel switch pod (1), which is secured to the instrument panel center bezel just above the
heater and air conditioner controls. The park assist switch push button is clearly identified with a white International Control and Display Symbol
graphic for Parking Aid  and the text OFF. An amber Light Emitting Diode (LED) unit is illuminated behind a small clear plastic jewel-like lens in the
push button to give a visual indication whenever the park assist system has been manually disabled with the ignition switch in the ON or START
positions. The switch button also has panel lamps dimmer controlled illumination for night visibility.
All of the circuitry and components of the park assist switch are contained within a molded black plastic upper instrument panel switch pod housing. A
single connector receptacle is integral to the back of the switch pod housing. The switch is connected to the vehicle electrical system through a dedicated
take out and connector of the instrument panel wire harness.
The park assist switch cannot be adjusted or repaired and, if the switch is ineffective or damaged, the entire instrument panel switch pod unit must be
replaced. See: Integrated Accessory Switch Assembly/Service and Repair/Instrument Panel Switch Pod - Removal.