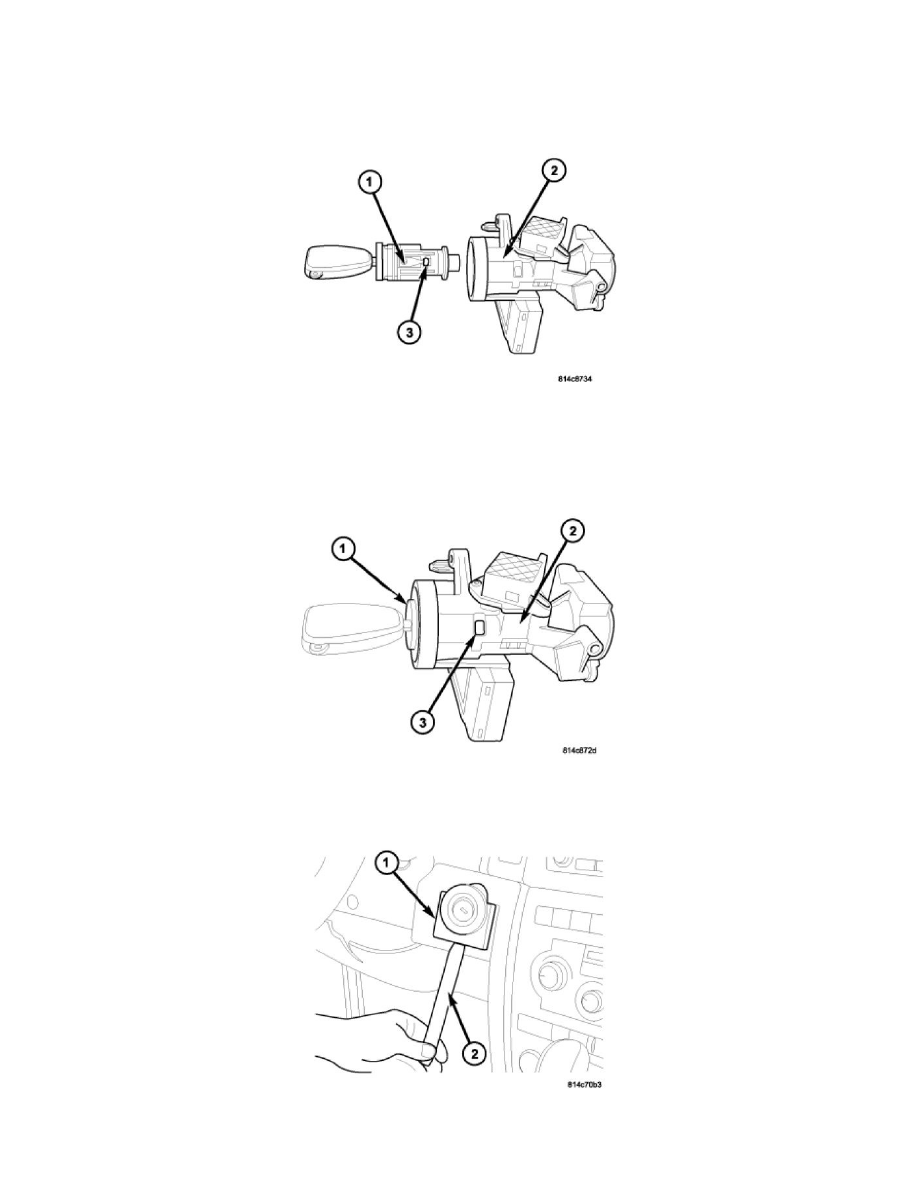 Ignition Switch Lock Cylinder: Service and Repair
Installation
INSTALLATION
1. Install ignition key into lock cylinder (1). Rotate key to "ON" position (retaining tab on side of lock cylinder (3) can now be depressed).
2. The shaft at end of key lock cylinder aligns with socket within end of housing. To align socket with lock cylinder, ensure socket is in "ON"
position.
3. Position and align key lock cylinder with grooves in housing.
4. Slide lock cylinder into housing until release tab (3) sticks through opening at side of housing.
5. Install bezel (1). Snaps on.