< PREV PAGE
NEXT PAGE >
Optima V6-2.7L VIN 4 (2007)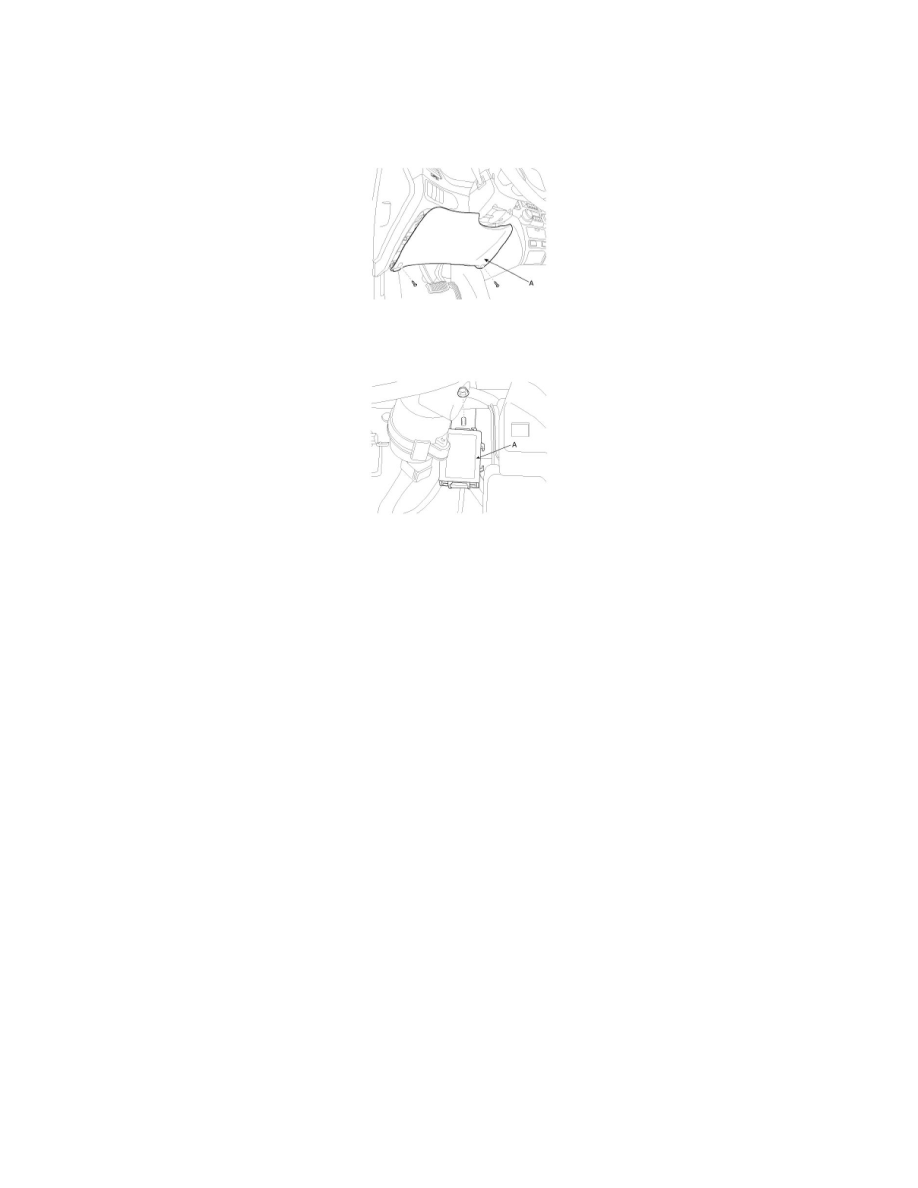 Alarm Module: Service and Repair
REPLACEMENT
1. Disconnect the negative (-) battery terminal.
2. Remove the driver lower crash pad panel (A).
3. Remove the steering column cover .
4. Disconnect the 5P connector of the SMARTRA unit and then remove the SMARTRA unit (A) after loosening the nut.
5. Installation is the reverse of removal procedure.
< PREV PAGE
NEXT PAGE >