< PREV PAGE
NEXT PAGE >
Sephia LS L4-1.8L (2001)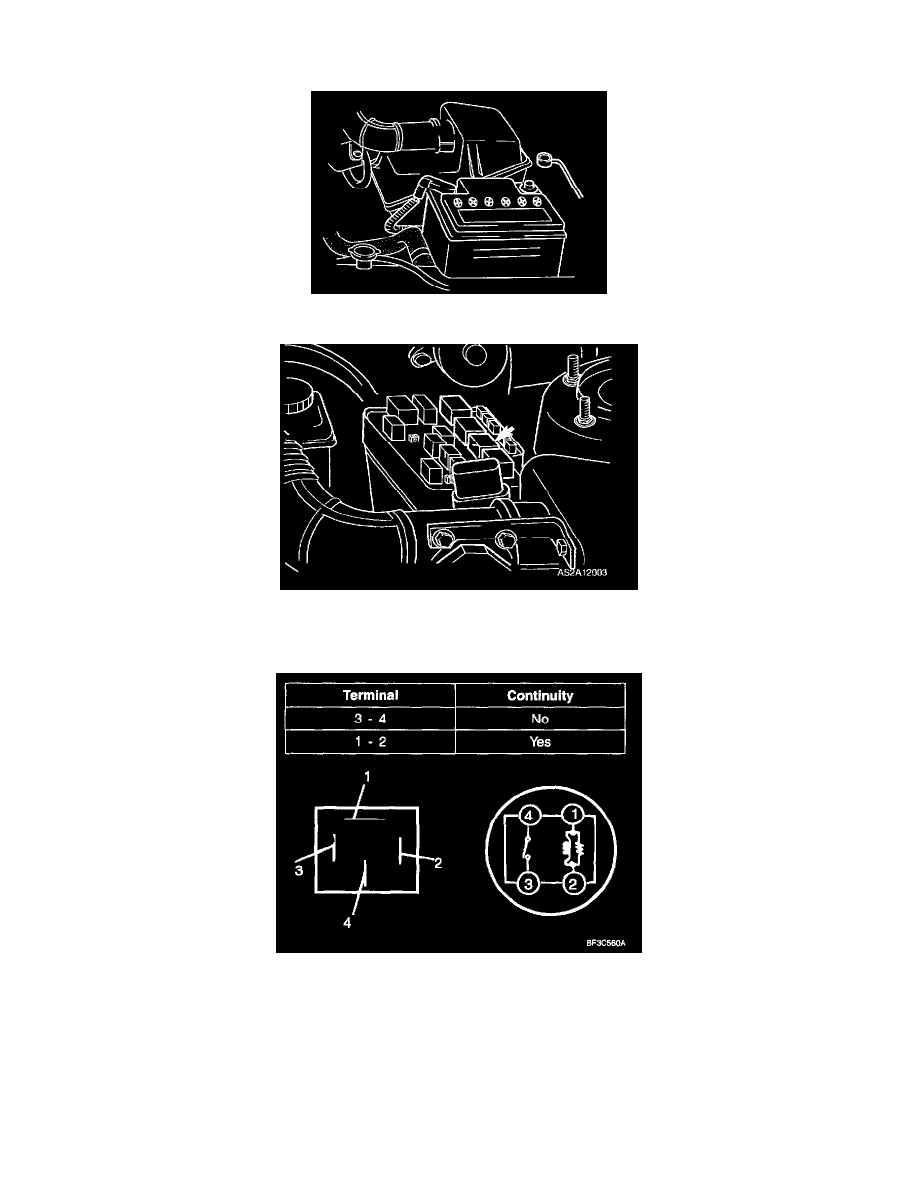 Radiator Cooling Fan Motor Relay: Service and Repair
REMOVAL 
1. Disconnect negative battery cable.
2. Remove cooling fan motor relay from engine compartment fuse/relay box.
INSPECTION 
1. Check continuity with an ohmmeter.
2. Apply 12V to terminal 1 and ground to terminal 
2. Check for continuity between terminals 3 and 4.
3. If there is no continuity, replace cooling fan motor relay.
INSTALLATION 
< PREV PAGE
NEXT PAGE >