< PREV PAGE
NEXT PAGE >
Sephia Sedan L4-1.6L SOHC 16V (1993)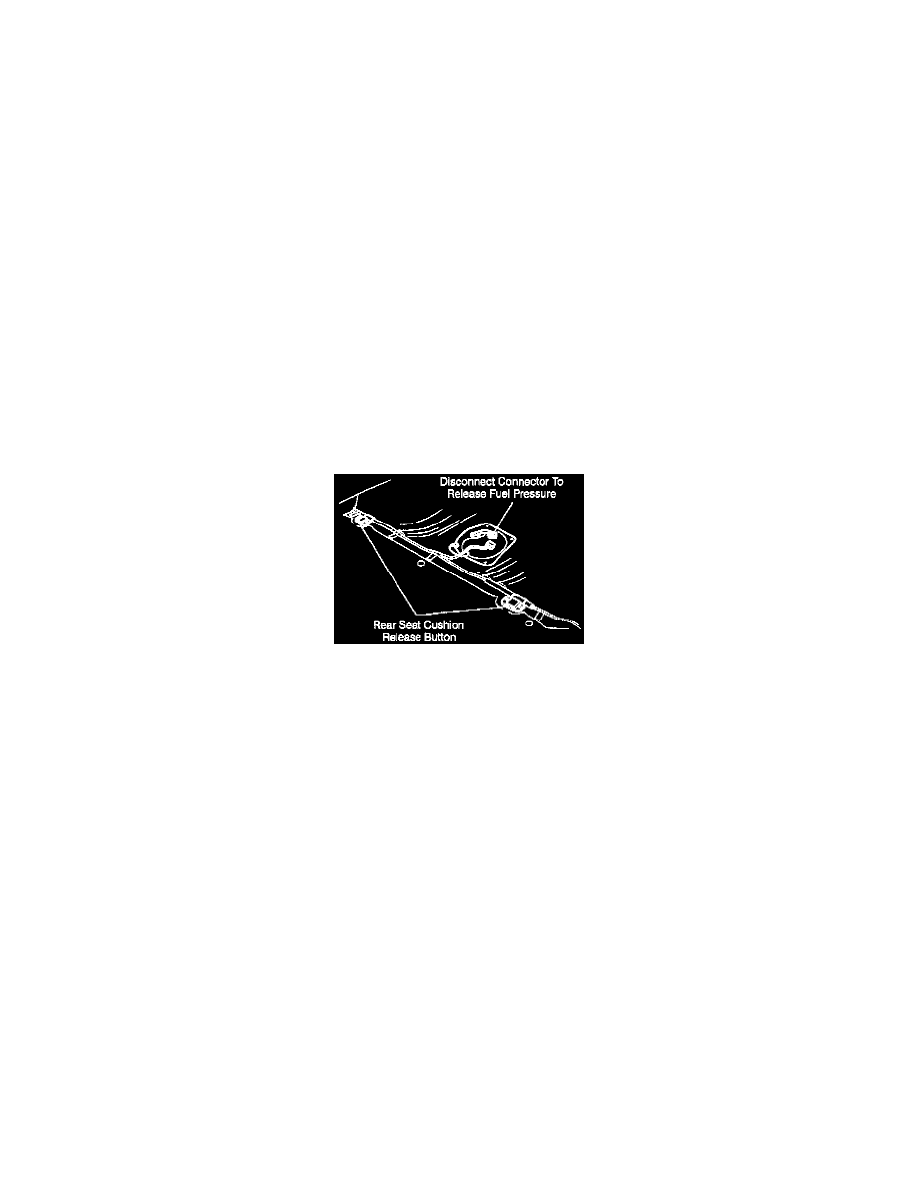 Cruise Control: Technician Safety Information
Disarming
Prior to disconnecting any air bag/Supplemental Restraint System (SRS) connectors or servicing any components located near an air
bag/SRS connector, the air bag system must be disarmed with the following procedure:
1. Place ignition switch in the Off position.
2. Disconnect battery ground cable, then the positive cable.
3. Turn headlamps on to ensure complete discharge.
4. Wait 30 minutes for back-up power supply to discharge before beginning diagnosis or service procedures.
Arming
1. Place ignition switch in the Off position.
2. Ensure no one is inside vehicle.
3. Connect battery positive cable, then the ground cable.
4.  Turn ignition On and ensure SRS warning lamp lights for 4 to 8 seconds, then goes off. If warning lamp does not illuminated or remains
illuminated after 4 to 8 seconds has elapsed, refer to Diagnosis and Testing.
Fuel Pressure Relief
The fuel system remains under high pressure even when the engine is not running. Before disconnecting any fuel line, release the fuel pressure
from the fuel system to reduce the possibility of injury or fire.
1. Start engine and push rear seat cushion release buttons, Fig. 1, then remove cushion.
Description
2. Disconnect fuel pump connector.
3. After engine stalls, turn off ignition switch.
4. Reconnect fuel pump connector and install rear seat cushion.
5. Use a rag as protection from fuel spray when disconnecting hoses. Plug hoses after removal.
6. When inspecting fuel system, use a suitable fuel pressure gauge.
7. Install hose clamps to secure fuel pressure gauge to fuel filter and fuel main hose to prevent fuel leakage.
< PREV PAGE
NEXT PAGE >