< PREV PAGE
NEXT PAGE >
Sephia Sedan L4-1.6L SOHC 16V (1993)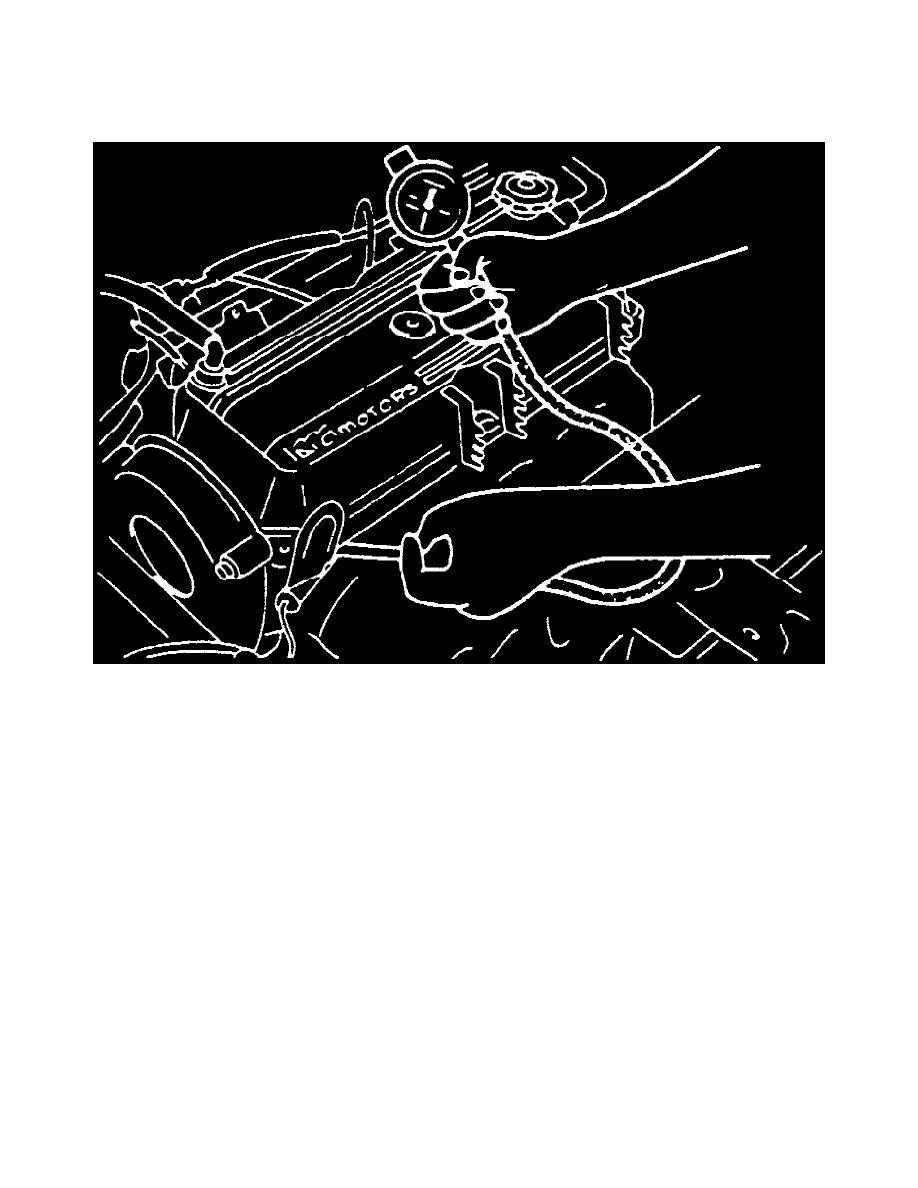 Compression Check: Testing and Inspection
1. Ensure battery is fully charged.
2. Warm up engine to normal operating temperature, then turn engine off.
3. Remove all spark plugs.
4. Disconnect ignition coil connector.
Fig. 2  Compression Pressure Inspection
5. Connect compression gauge to No. 1 spark plug hole, Fig. 2.
6. Fully depress accelerator pedal and crank engine for about ten seconds.
7. Record the maximum gauge reading.
8. Repeat steps 6 through 8 for each cylinder.
9.
Standard compression is 186 psi and minimum compression is 142 psi. Maximum difference between cylinders is 26 psi.
10. If compression is too low, pour a small amount of engine oil into the cylinder and recheck compression as follows:
a. If compression increases, the piston, piston rings or cylinder wall may be worn.
b. If compression stays low, the valve may be stuck or may not be seated properly.
c. If compression in adjacent cylinders stays low, the cylinder head gasket may be defective or the cylinder head may be distorted.
11. Connect ignition coil connector.
12. Apply suitable anti-seize compound to spark plug threads.
13. Install spark plugs, torque to 11-17 ft. lbs.
< PREV PAGE
NEXT PAGE >