< PREV PAGE
NEXT PAGE >
Sephia Sedan L4-1.6L SOHC 16V (1993)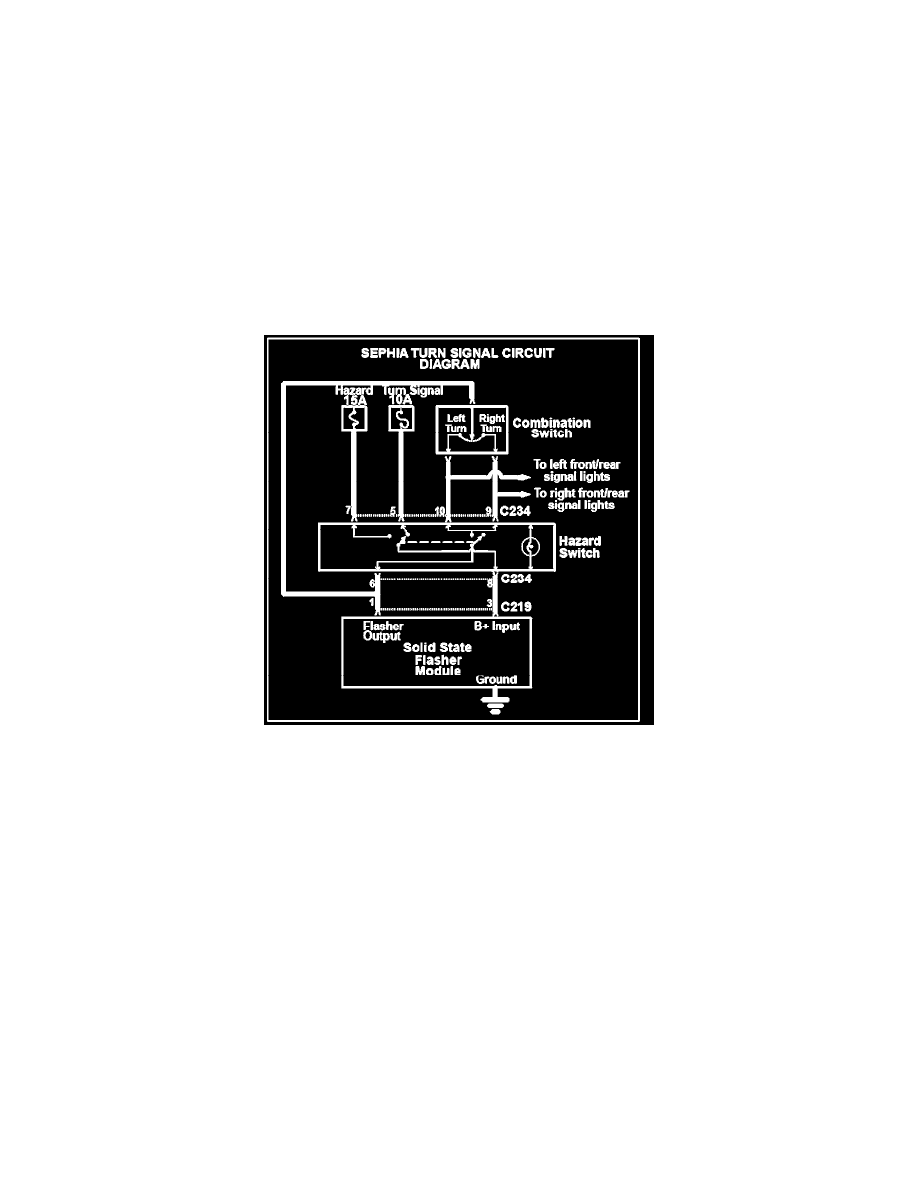 Turn Signal Switch: Technical Service Bulletins
Lighting - Turn Signal Diagnosis
SOURCE: Kia Technician Times
TITLE: Turn Signal Diagnosis
APPLIES TO: Sephia
SERVICE TIP:
CONDITION
Left and right turn signals do not work, but hazard light operation is okay.
CORRECTIVE ACTION
Do not replace the combination switch until you have tested the hazard switch as described below:
-
First check to make sure the turn signal fuse is good.
-
Next check for power (12 volt) at connector C234 pin #8 of the hazard switch.
-
If there is no power at pin #8 of the hazard switch when the hazard switch is in the off or non-energized position replace the hazard switch.
-
If hazard switch and wire harness to combination switch is okay, replace combination switch.
Comments:
Power is supplied to the solid state flasher module from pin #8 of the hazard switch. In the off position, pin #8 is electrically connected to pin #5
of the hazard switch which is directly connected to the 10 amp turn signal fuse (see circuit diagram below). Therefore, if there is an open in the
hazard switch, power will not get to the combination switch.
< PREV PAGE
NEXT PAGE >