< PREV PAGE
NEXT PAGE >
Sephia Sedan L4-1.6L SOHC 16V (1993)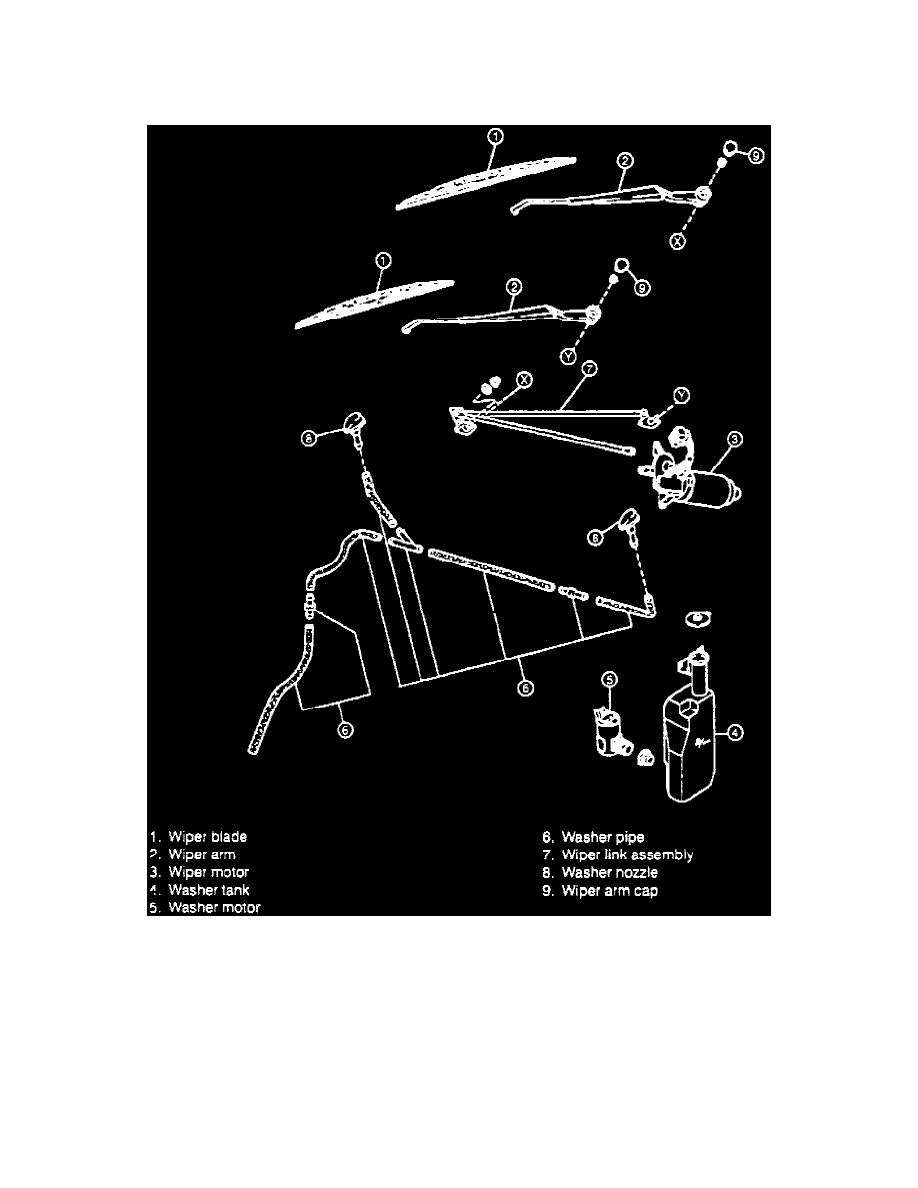 Wiper Motor: Service and Repair
NOTE: On models equipped with airbag system, refer to Technician Safety Information for system disarming and arming procedures.
1. Disconnect battery ground cable.
Fig. 8  Wiper Motor Replacement
2. Remove front wiper and washer in numbered sequence shown in Fig. 8, noting the following:
a. Open hood and remove wiper motor installation bolts, then disconnect wiper motor electrical connector.
b. Remove wiper motor from wiper motor link assembly with a screwdriver.
c. Remove wiper motor from cowl panel. Do not remove wiper motor and crank arm unless necessary.
d. With wipers in parked position, remove wiper arm cap.
e. Remove nut wiper arm retaining nut, then remove wiper arm and wiper blade.
f.
Remove cowl plate cap and screws, then remove the cowl plate.
g. Remove wiper link nut and washer.
h. Disconnect wiper link assembly from cowl panel.
3. Reverse procedure to install, noting the following:
< PREV PAGE
NEXT PAGE >