< PREV PAGE
NEXT PAGE >
TD5 Defender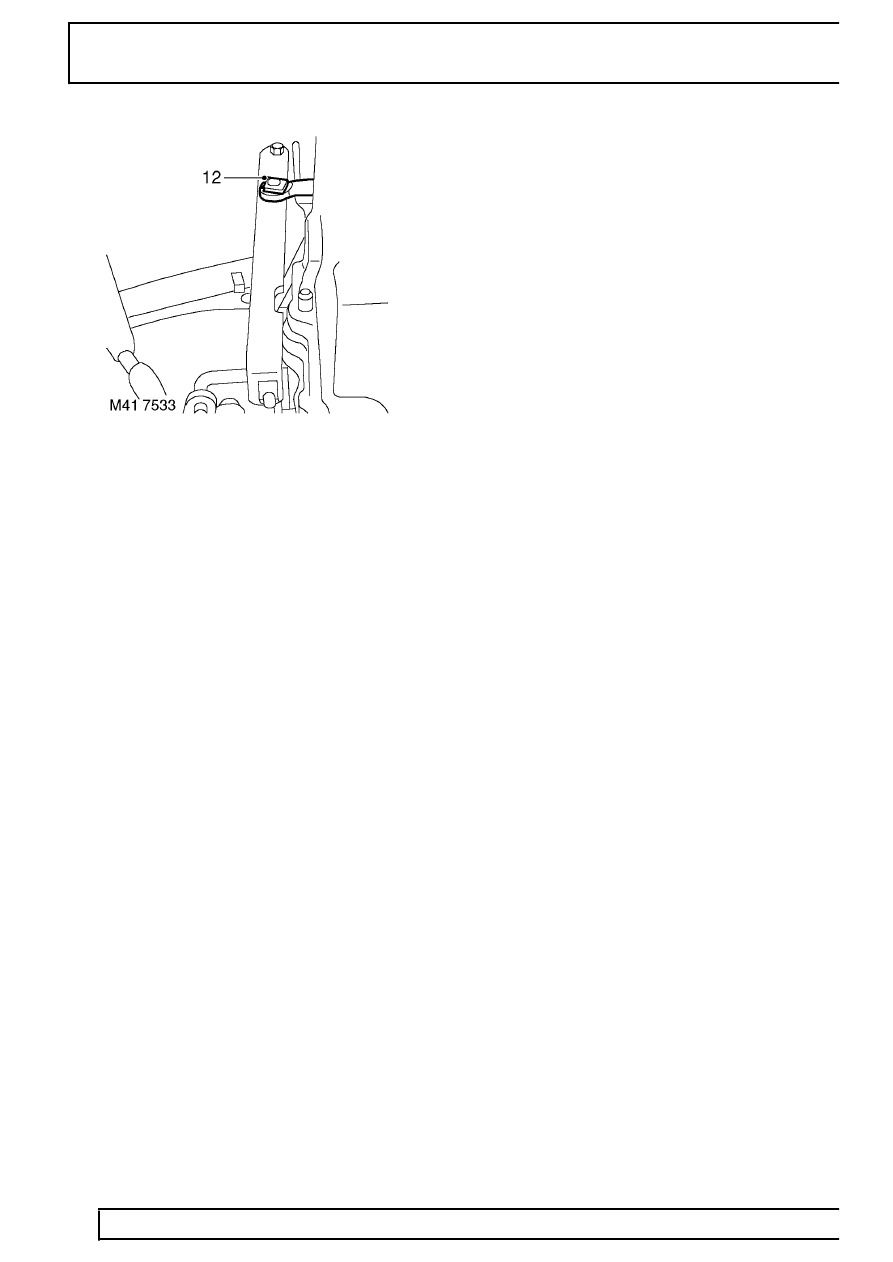 41
TRANSFER GEARBOX
2
ADJUSTMENT
12. Remove clevis pin clip and clevis pin securing
high-low selector linkage to lever.
13. Select neutral in transfer gearbox.
14. Move gear lever to neutral position.
15. Align linkage and check that clevis pin passes
through linkage without binding.
16. If binding occurs, adjust linkage until clevis pin
passes through without binding.
17. Fit clevis pin and clevis pin clip.
18. Tighten locknut.
19. Fit and align tunnel cover and secure with
screws.
20. Position hand-brake lever and tighten bolts to 25
Nm (18 lbf.ft).
21. Secure bulkhead carpet to LH side of tunnel.
22. Position relay/fuse panel, fit spacers and tighten
screws.
23. Position insulation pad around gear levers.
24. Fit gear lever gaiter.
25. Fit gearbox tunnel carpet.
26. Fit gear lever knobs.
27. Reconnect battery negative lead.
< PREV PAGE
NEXT PAGE >