< PREV PAGE
NEXT PAGE >
Freelander Service Procedures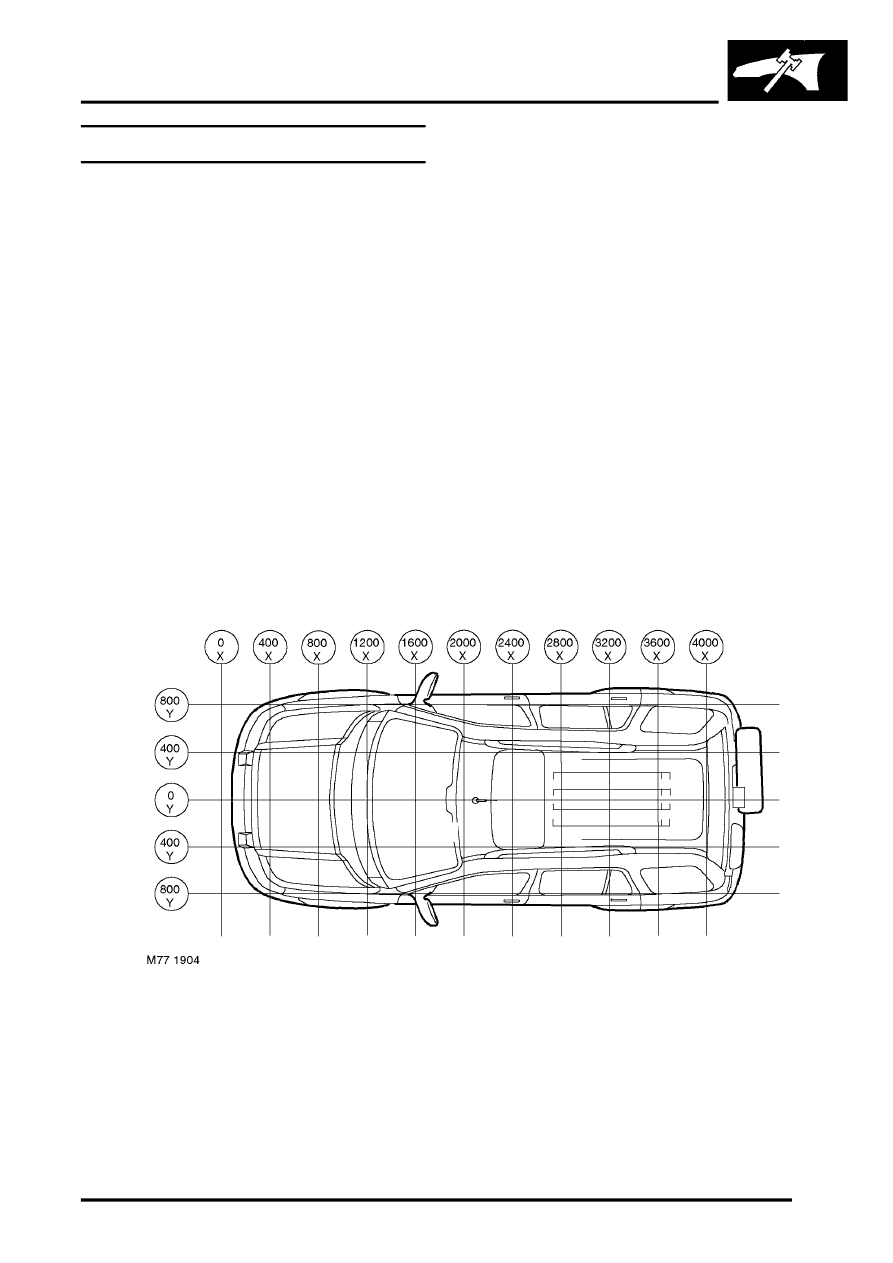 BODY DIMENSIONS
BODY DIMENSIONS
77-1-1
BODY DIMENSIONS
BODY DIMENSIONS
Dimensional Information
Measurement Types
The following dimensional information is shown so as to assist the technician in the diagnosis and repair of body 
panels. The information is shown in two different ways. There are X,Y,Z dimensions and actual point to point 
dimensions.
The X,Y,Z dimensions are the measuring planes used within Land Rover for the measurement of body panels. The 
whole bodyshell is within a parallel grid system, see illustrations below.
The X plane is an imaginary vertical plane starting at the front of the vehicle. It is at right angles to the centre line of 
the vehicle and measures distances along the length of the vehicle.
The Y plane is an imaginary plane through the centre of the vehicle. All Y dimensions start from this plane. As a rule, 
body dimensions are symmetrical about the centre line.
The Z plane is set at a fixed distance parallel to the underside of the vehicle. All Z dimensions start from this plane.
The point to point measurements are actual distances between two points. These points can be holes or intersection 
points. Where holes are taken, the point of measurement is always from the hole centre.
Measurements shown are in millimetres and inches. The measurements shown in brackets are in inches.
The tolerance for the basic geometry of the vehicle is 
±
 1.0 mm (0.040). This includes tooling holes, all fixing holes 
and apertures.
The tolerance for matching panel form and break lines is 
±
 0.5 mm (0.020).
< PREV PAGE
NEXT PAGE >