< PREV PAGE
NEXT PAGE >
Freelander Service Procedures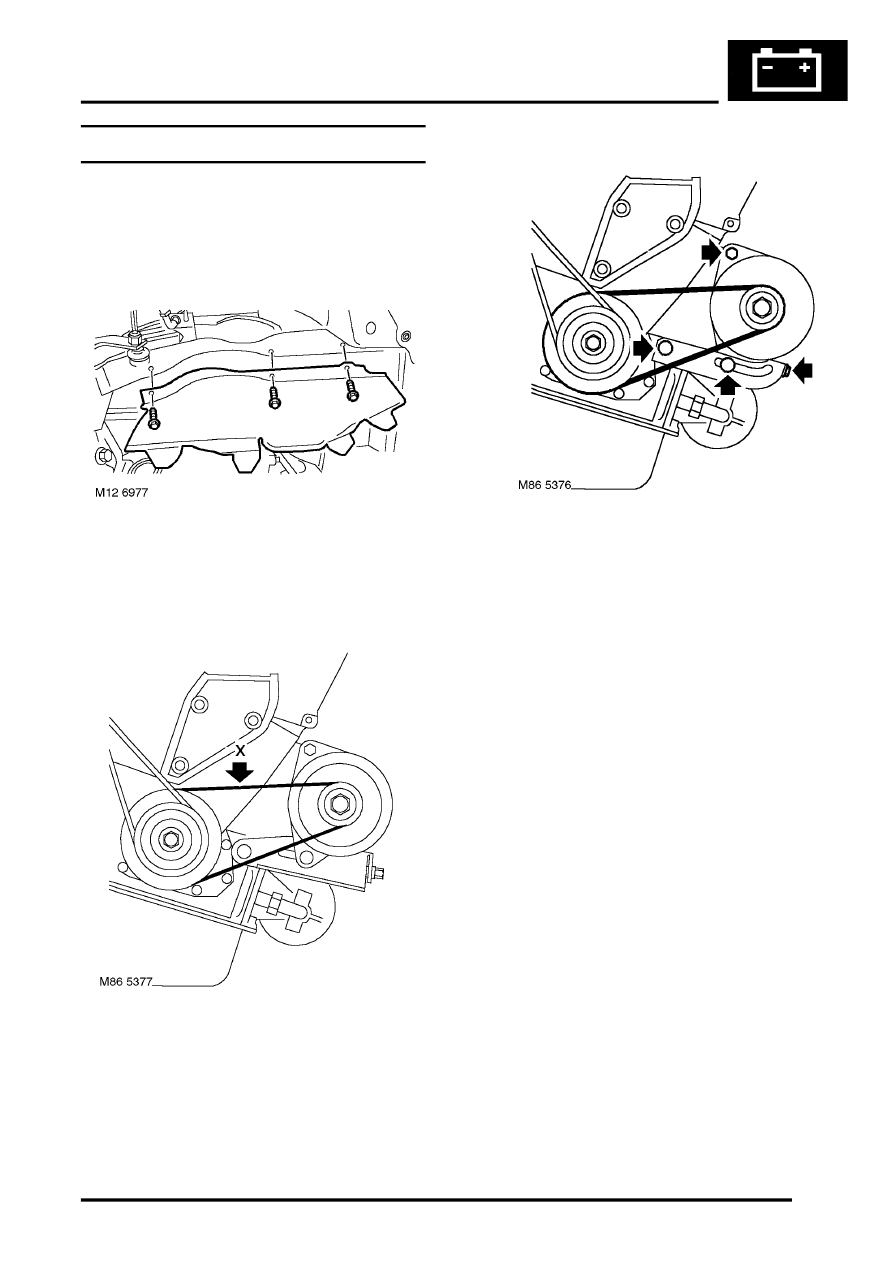 CHARGING AND STARTING
ADJUSTMENTS
86-1-1
CHARGING AND STARTING
ADJUSTMENTS
Ancillary drive belt - K1.8 
$% 86.10.05
Check
1. Disconnect battery earth lead.
2. Turn steering on RH lock.
3. Remove 3 bolts and remove splash shield.
4. Rotate crankshaft a sufficient number of turns 
to check condition of drive belt. Renew a drive 
belt that shows signs of wear, splitting or oil 
contamination.
5. Apply a force of 10 kg to drive belt at position 'X' 
and measure deflection between crankshaft 
pulley and alternator pulley. Deflection must be 
6 - 8 mm.
Adjust
1. Loosen alternator pivot nut and bolt.
2. Loosen bolt securing alternator adjustment 
bracket to engine.
3. Loosen bolt securing alternator to adjustment 
bracket.
4. Increase drive belt tension by rotating 
alternator adjustment bolt clockwise.
5. Tighten alternator pivot and adjustment bracket 
bolts to 25 Nm (18 lbf.ft).
6. Recheck drive belt tension. 
7. Fit splash shield and secure with bolts.
8. Straighten steering.
9. Connect battery earth lead.
< PREV PAGE
NEXT PAGE >