< PREV PAGE
NEXT PAGE >
Freelander Service Procedures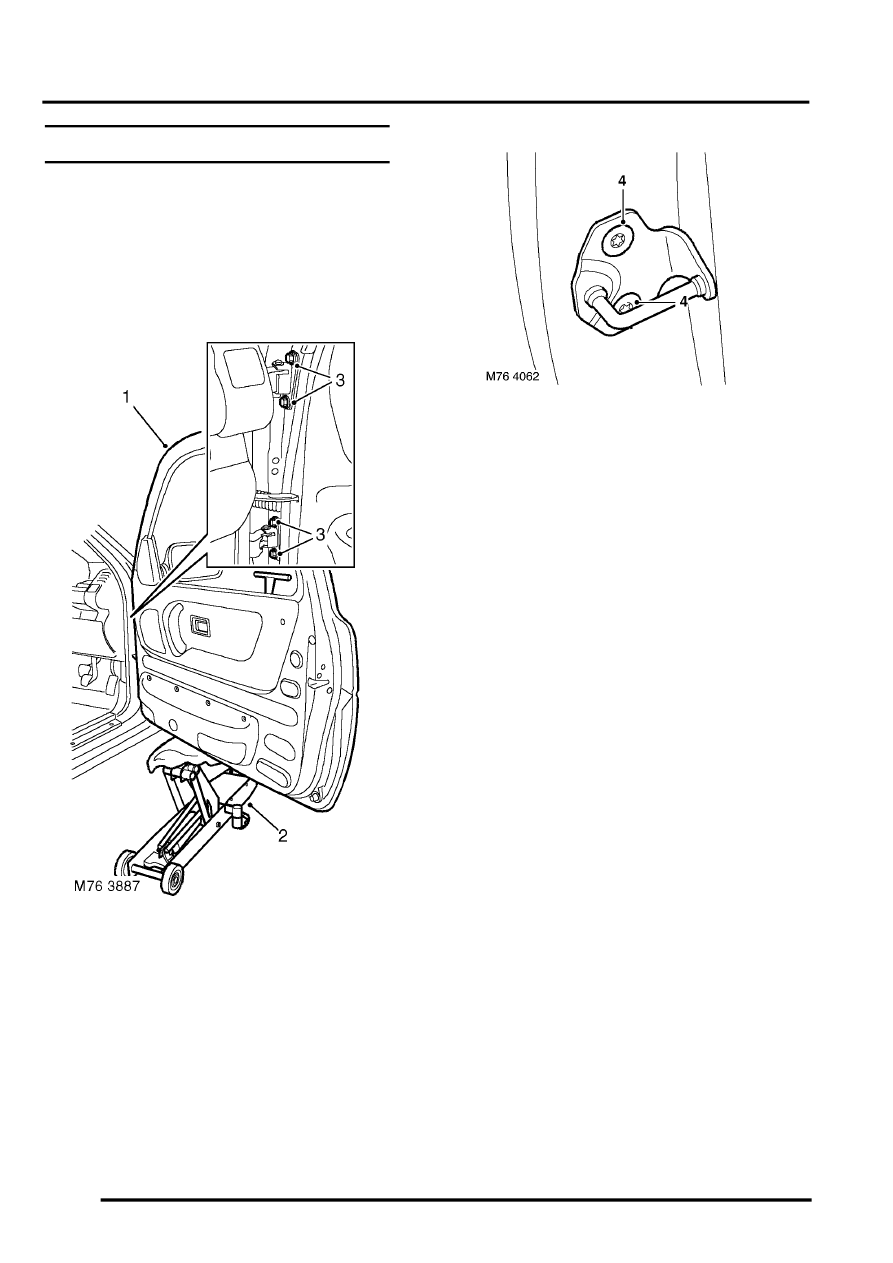 DOORS
76-1-2
ADJUSTMENTS
Door - front - align on hinges
$% 76.28.07
Check
1. Check door for flush fit to adjacent panels and 
edges for equal gaps.
Adjust
1. Open front door.
2. Place wooden block on jack and position jack to 
support door under lower edge.
3. Loosen 4 bolts securing hinges to door.
4. Loosen 2 Torx bolts securing door latch striker.
5. Use jack to assist with door alignment.
6. Tighten hinge bolts.
7. Remove jack and close door to check for 
correct alignment.
8. When alignment is satisfactory,tighten hinge 
bolts to 30 Nm (22 lbf.ft).
9. Adjust door latch striker.
< PREV PAGE
NEXT PAGE >