< PREV PAGE
NEXT PAGE >
Freelander Service Procedures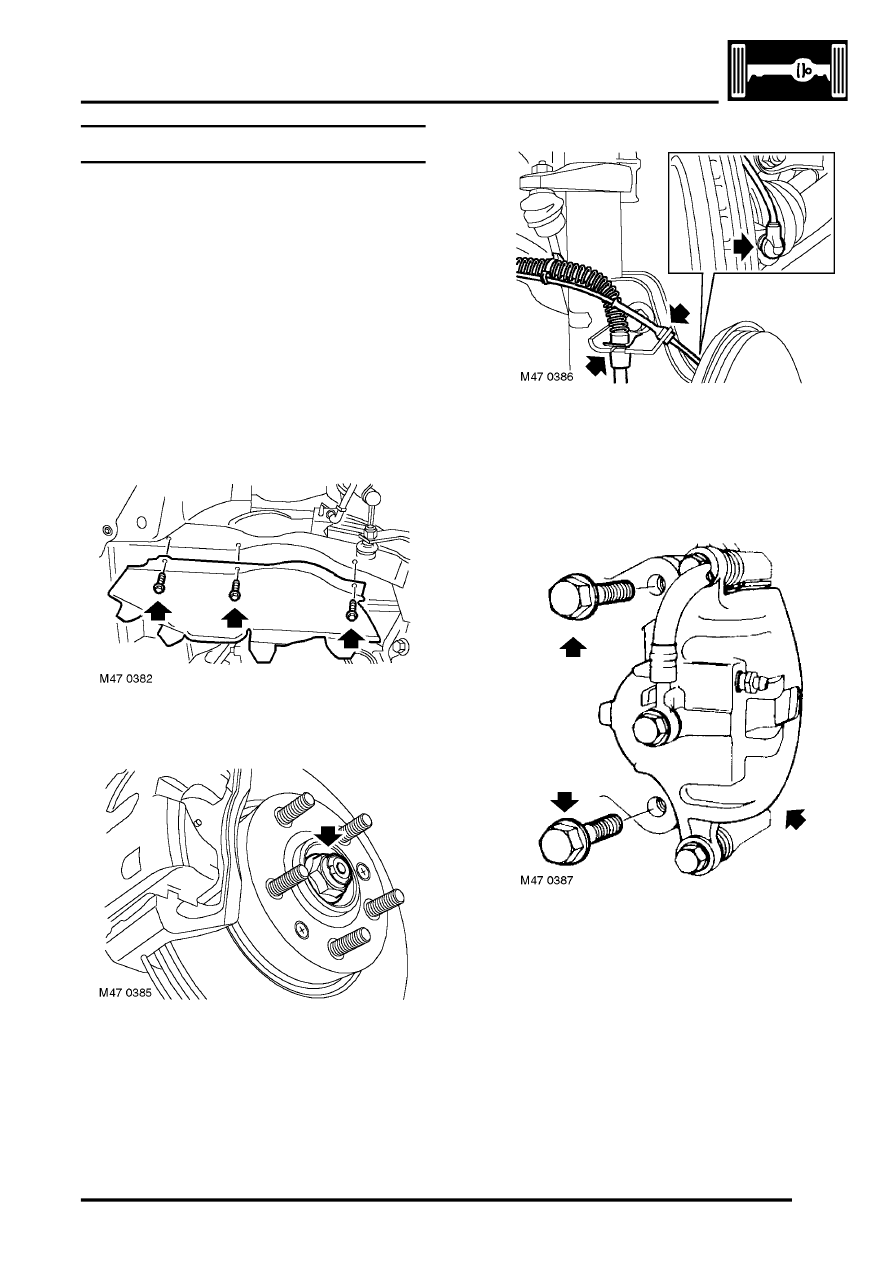 DRIVESHAFTS
REPAIRS
47-1
DRIVESHAFTS
REPAIRS
Shaft with both joints - LH
$% 47.10.01
Remove
1. Disconnect battery earth lead.
2. Raise front of vehicle.
WARNING: Do not work on or under a 
vehicle supported only by a jack. Always 
support the vehicle on safety stands.
3. Remove road wheel.
4. Remove underbelly panel.
5. Remove 3 bolts and remove splash shield.
6. Release stake from drive shaft nut.
7. With assistant depressing the brake pedal, 
remove and discard the drive shaft nut.
8. Remove clip securing brake hose and release 
hose from damper bracket.
9. Release ABS sensor harness and brake hose 
from damper.
10. Release ABS sensor from hub.
11. Remove 2 bolts securing brake caliper to hub. 
Release caliper from hub and tie aside.
CAUTION: Do not allow caliper to hang on 
brake hose.
< PREV PAGE
NEXT PAGE >