< PREV PAGE
NEXT PAGE >
Freelander Service Procedures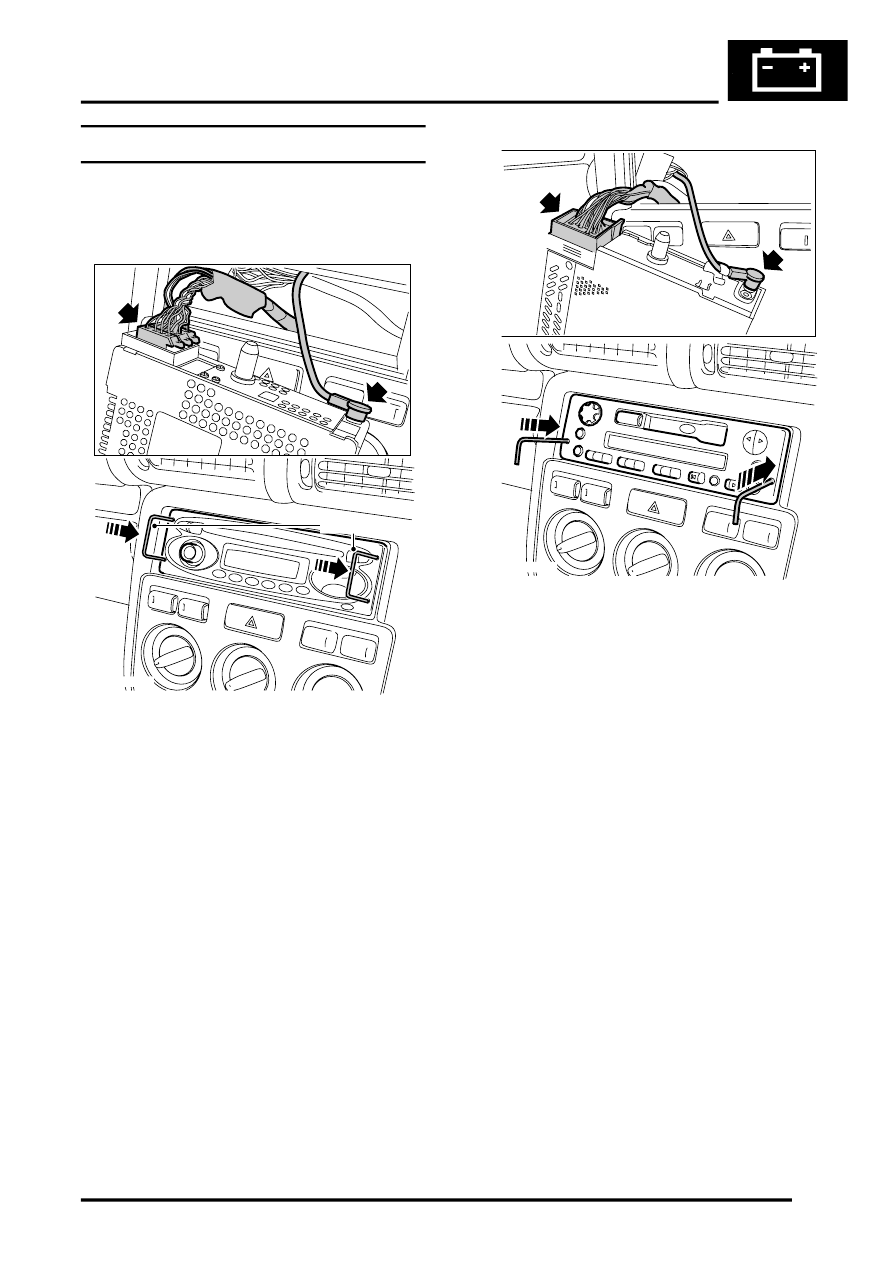 IN CAR ENTERTAINMENT
REPAIRS
86-6-1
IN CAR ENTERTAINMENT
REPAIRS
Radio - up to 04MY
$% 86.50.03
Remove
1. Mid and high line only: Using tool SMD 4091 
release radio from centre console.
2. Disconnect multiplugs and aerial from radio 
and remove radio.
3. Low line only:  Using 2.5mm Allen key, loosen 
bolts securing radio and release radio from 
centre console.
Refit
1. Position radio to facia aperture and connect 
multiplugs and aerial.
2. Fit radio to centre console.
3. Low line only: Tighten Allen bolts.
4. Enter security code and check radio cassette 
player for correct operation.
M86 6006
SMD 4091
1
2
3
4
5
6
FM
i
M
MODE
M86 6007
< PREV PAGE
NEXT PAGE >