< PREV PAGE
NEXT PAGE >
Freelander Service Procedures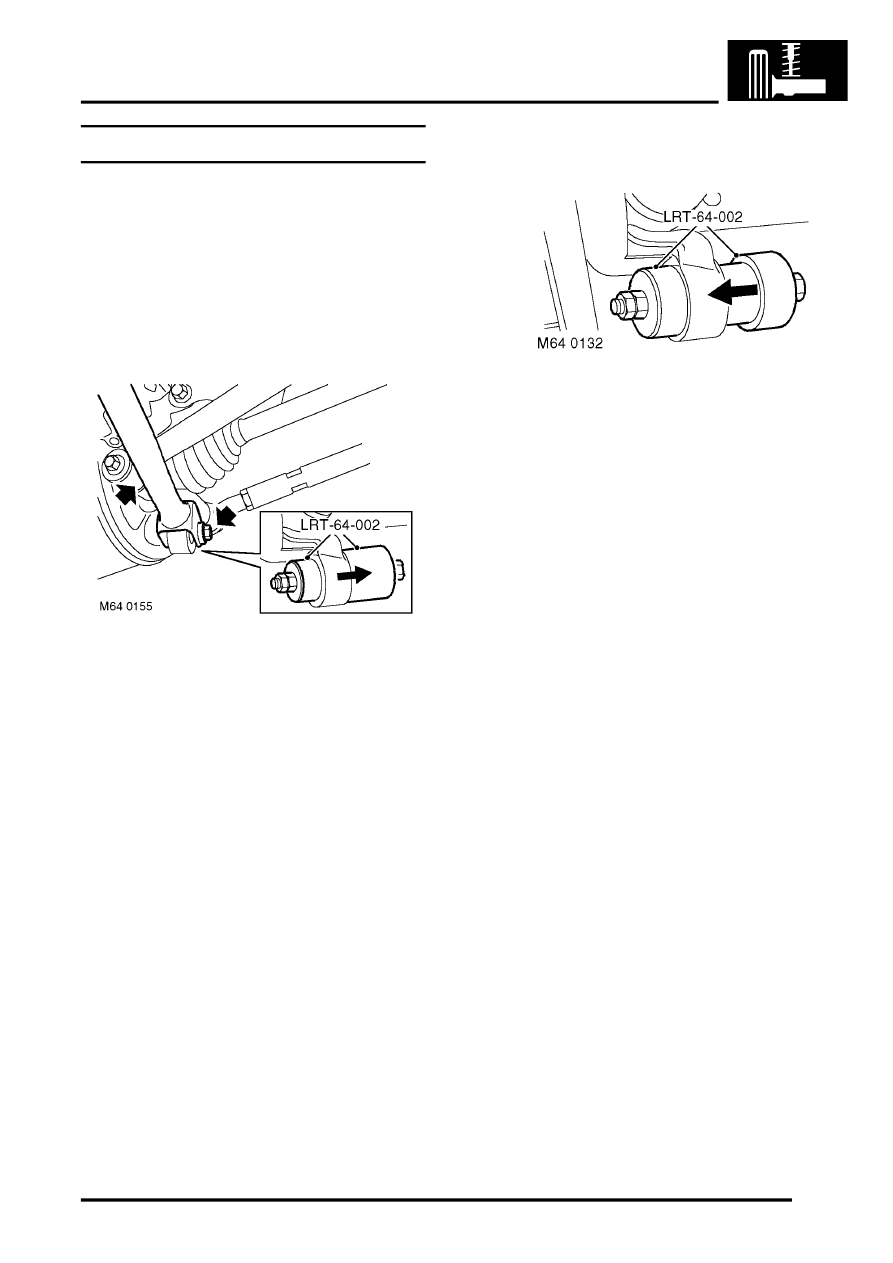 REAR SUSPENSION
REPAIRS
64-1
REAR SUSPENSION
REPAIRS
Bush - trailing link
$% 64.15.11
Remove
1. Raise rear of vehicle.
WARNING: Do not work on or under a 
vehicle supported only by a jack. Always 
support the vehicle on safety stands.
2. Remove road wheel.
3. Remove nut and bolt securing trailing link to 
rear hub, collect spacer from under bolt head.
4. Release trailing link from hub and tie aside.
5. Using LRT-64-002 remove trailing link bush 
from hub.
Refit
1. Ensure bush bore in hub is clean.
2. Using LRT-64-002 fit new bush into hub.
3. Align trailing link to hub, fit nut and bolt but do 
not tighten at this stage.
4. Support weight of vehicle with jack under rear 
hub.
CAUTION: Nuts and bolts must be tightened 
with weight of vehicle on suspension.
5. Fit spacer, nut and bolt to trailing link and 
tighten to 120 Nm (89 lbf.ft).
6. Fit road wheel(s) and tighten nuts to 115  Nm 
(85 lbf.ft).
7. Remove stands and lower vehicle.
8. Check and, if necessary, adjust wheel 
alignment.
< PREV PAGE
NEXT PAGE >