< PREV PAGE
NEXT PAGE >
Freelander Service Procedures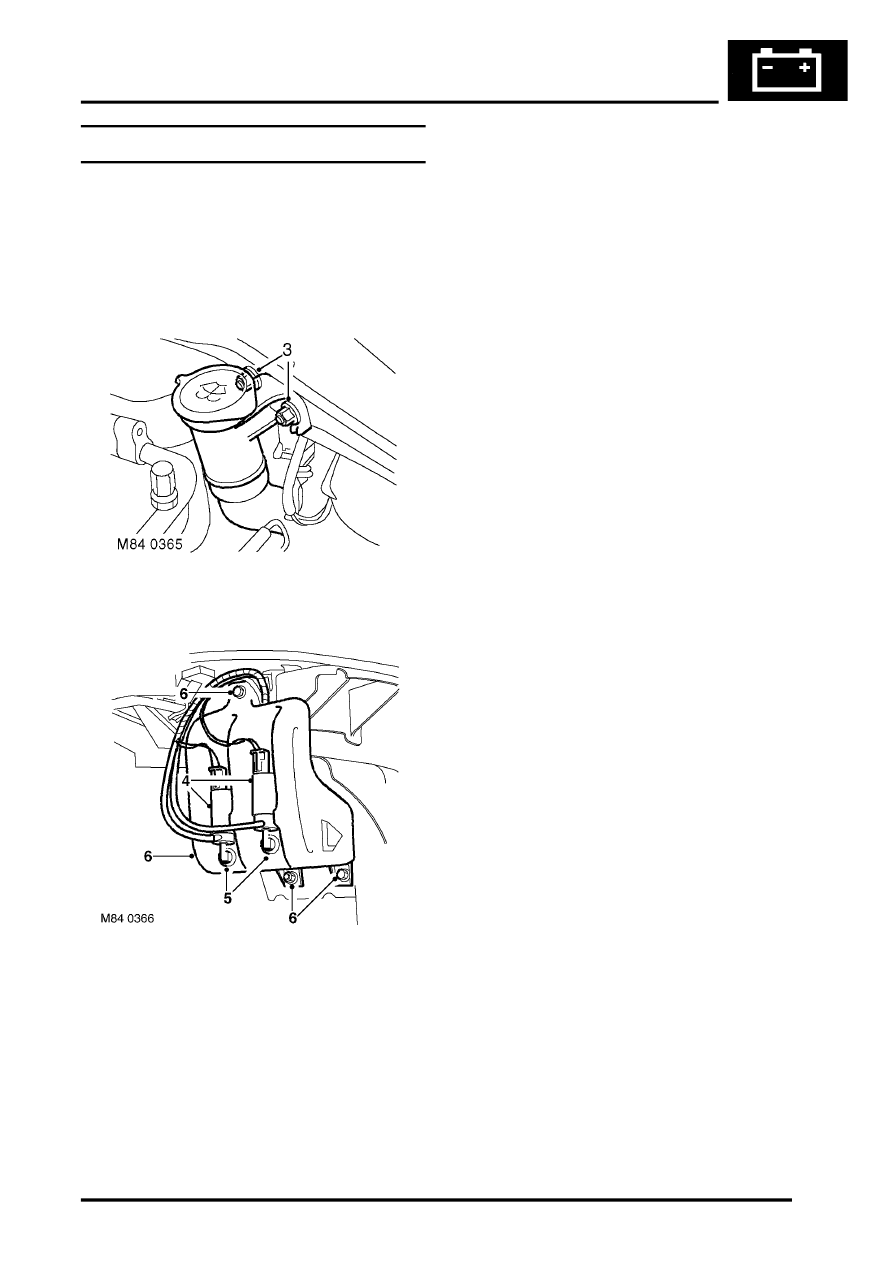 WIPERS AND WASHERS
REPAIRS
84-1
WIPERS AND WASHERS
REPAIRS
Reservoir - washer 
$% 84.10.01
Remove
1. Remove front bumper.
Bumper - assembly - front - up to 04MY.
2. Position container to collect fluid loss.
3. Remove 2 nuts securing reservoir filler neck 
and remove filler neck.
4. Release both washer pumps from reservoir.
5. Remove and discard pump sealing grommets.
6. Remove 3 bolts securing washer reservoir and 
remove.
Refit
1. Fit reservoir and secure with bolts.
2. Fit new pump sealing grommets to reservoir.
3. Fit pumps to reservoir.
4. Fit filler neck and secure with nuts.
5. Fit front bumper.
< PREV PAGE
NEXT PAGE >