< PREV PAGE
NEXT PAGE >
L322 Range Rover Service Procedures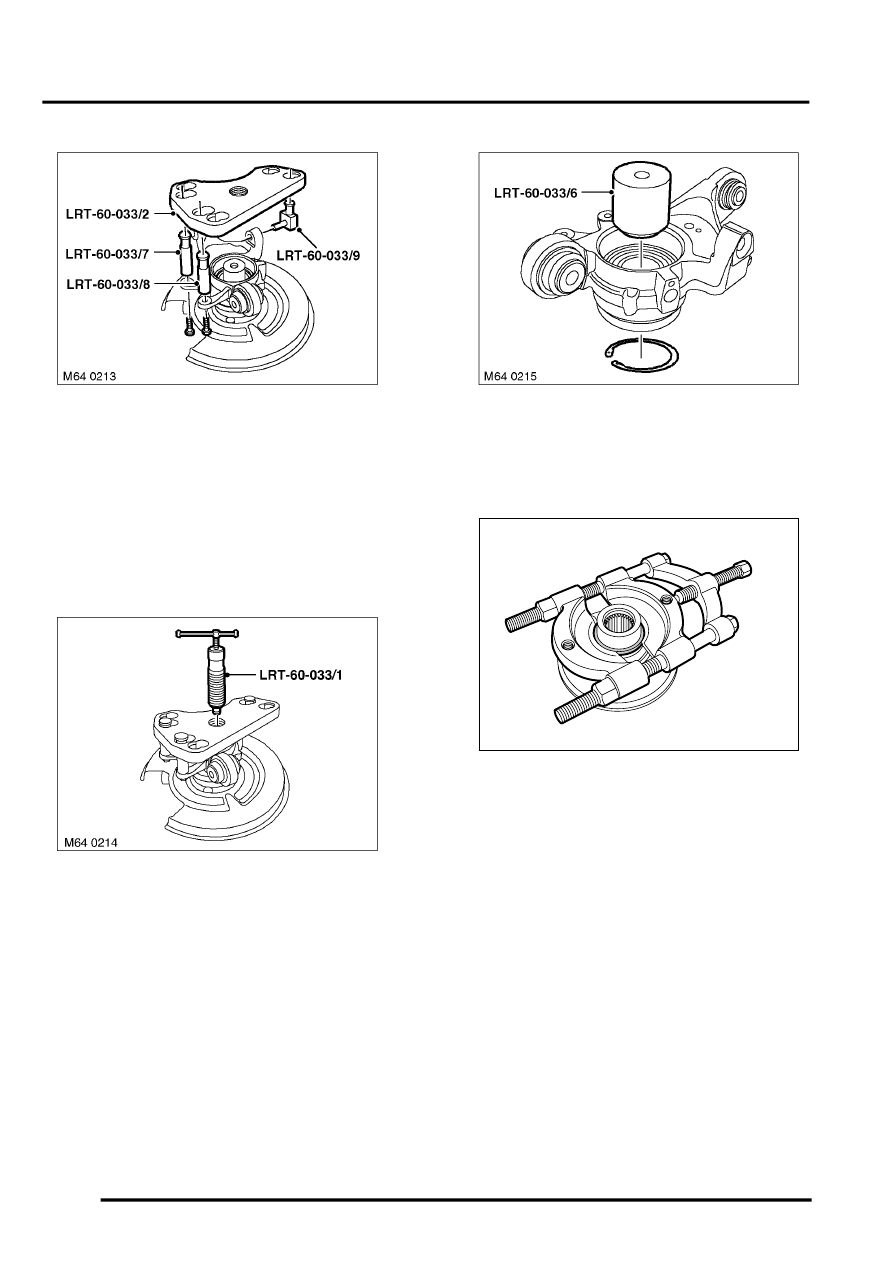 REAR SUSPENSION
64-8
REPAIRS
4. Position plate, LRT-60-033/2, fit pin LRT-60-
033/9 to tie bar location and secure to plate.
5. Locate pins  LRT-60-033/7 andLRT-60-033/8 
to plate and align to brake caliper mounting bolt 
locations. Fit bolts to secure pins.
NOTE: Pins locate in holes marked 'REAR', 
with longer pin LRT-60-033/7 aligned with 
caliper top mounting bolt hole.
6. Screw hydraulic ram, LRT-60-033/1 into plate 
and press drive flange from hub.
NOTE: Outer bearing track will remain on drive 
flange.
7. Remove brake disc shield.
8. Remove plate, LRT-60-033/2 and pin LRT-60-
033/9. 
9. Remove pins, LRT-60-033/7 and LRT-60-033/
8. 
10. Remove and discard circlip.
11. Position hub to bed of hydraulic press, fit 
adapter LRT-60-033/6 to bearing and press out 
bearing.
12. Remove bearing track from drive flange using a 
bearing separator.
Refit
1. Clean hub and drive flange.
M60 0835
< PREV PAGE
NEXT PAGE >