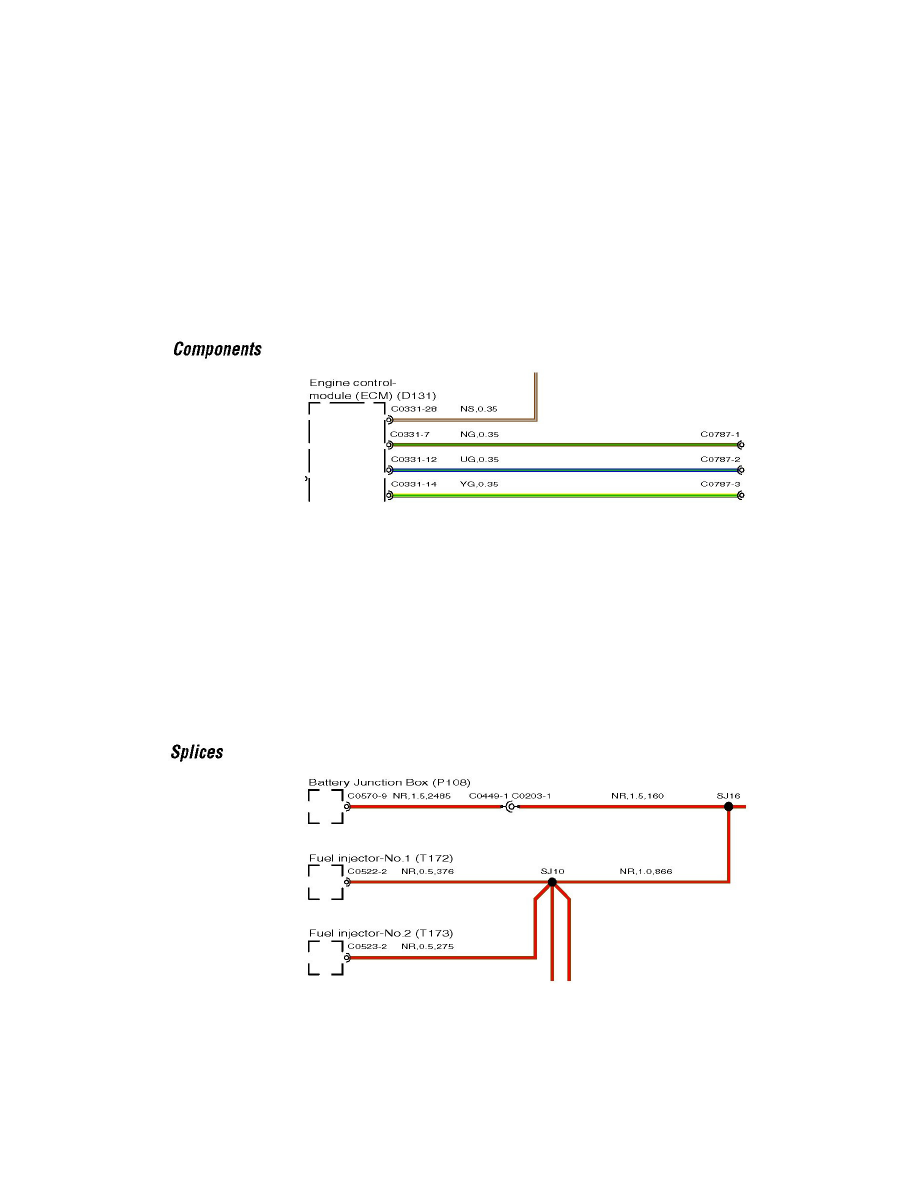 Section numbering
The sections are ordered to match the Global Outline numbering system. The Power and Ground distribution circuits can be found under section,
BATTERY, MOUNTING AND CABLES.
NOTE: Where circuit diagrams show more than one sub-system, the circuit will be located in the section that carries the first-named sub-system, for
example: Starting and Charging will be located under section Starting System, since 'Starting' is the first-named sub-system.
Circuit sheet numbering
The figures in brackets to the left of the page number indicate a circuit sheet number and the total number of sheets per circuit, for example (01/05)
represents sheet 1 of 5.
Understanding the circuit diagrams
Components
After each component description, a translation code is displayed in brackets, for example: Starter relay (R102), Engine control-module (ECM)(D131).
The codes can be ignored.
NOTE: A dotted outline indicates that the component identified is not shown in its entirety.
Connectors
Connectors and header joints are identified by their corresponding connector number with a numbered suffix to indicate the pin-out detail of the wire, i.e.
C0292-1 identifies connector 292, pin number 1. Wire insulation colors are listed in a table at the end of this section. Where wires have a predominant
color with a secondary color tracer, the main color is identified first, i.e. LGS - light green with a slate tracer.
Splices
The splices (and where appropriate, the header) circuit pages show the full interconnectivity of components and systems.
NOTE: The splice information shown on individual system circuits is not complete. Always refer to the splices circuit pages for complete information
for each splice.
Wire length (Splices, Power and Ground Distribution only)
The wire length (in millimeters) is displayed after the color and cross sectional area; for example, SR,0.35,480. In this example, the figure, 480 indicates