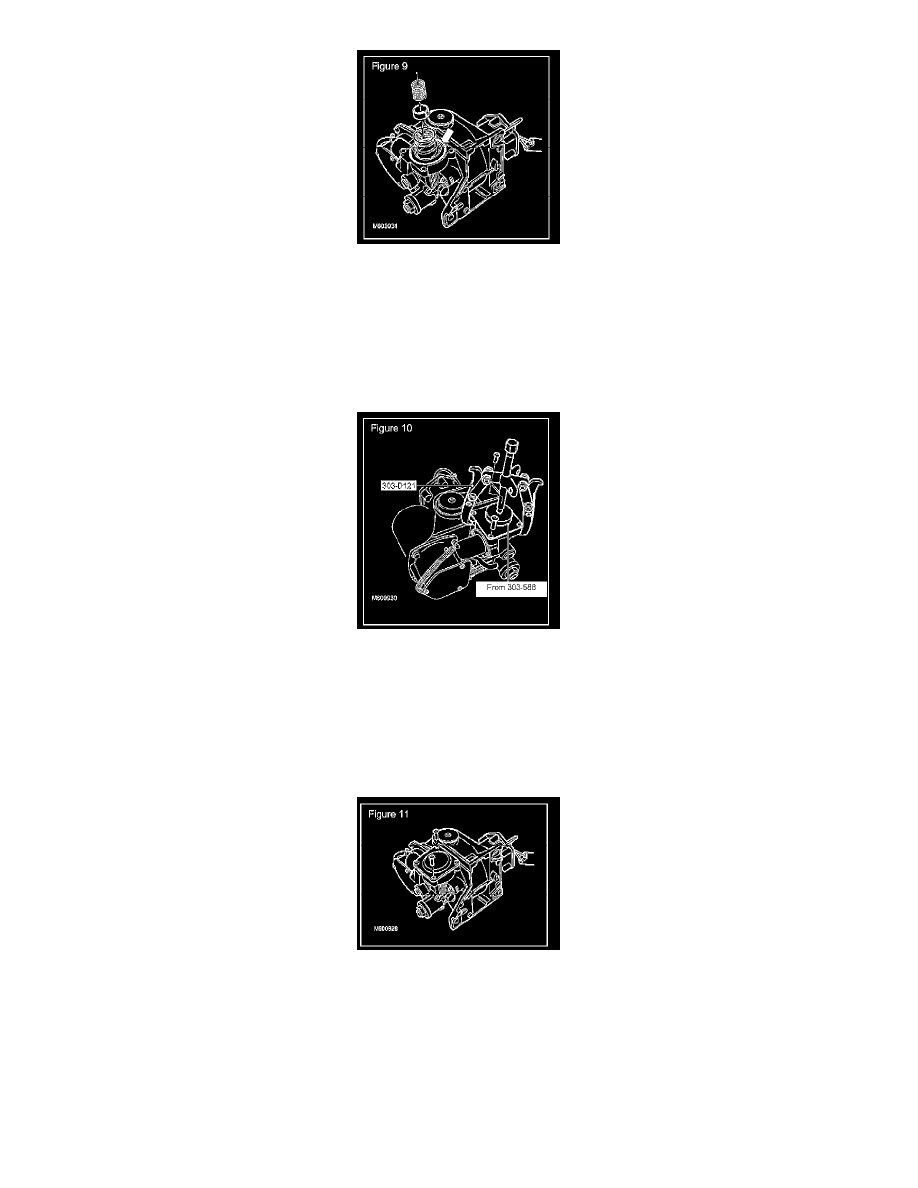 10. Remove and discard the orange O-ring seal. (Arrowed in Figure 9)
11. Install the new inner spring and spacer from kit JPO500010 at the center of the original outer spring. (Figure 9)
12. Install and fully seat the new orange O-ring seal from kit JPO500010. 
13. Install and align the plunger cover.
CAUTION:  The cover must be positioned and clamped evenly during the following step.
14. Install the puller and the "button" special tool and carefully tighten the puller to compress the springs to a snug seated condition. (Figure 10)
CAUTION:  Care must be exercised to avoid cross-threading the new screws being installed. Proper installation is best performed by positioning
the screw in the hole, rotating the screw counter-clockwise until a 'click' is heard and then rotating the screw clockwise by hand a minimum of two
turns to engage the threads.
15. Install and finger tighten the two exposed cover screws to secure the cover. (Figure 10)
16. Undo and remove special tool 303-D121.
17. Install the two remaining new plunger cover screws. (Figure 11)
18. Tighten the final two screws to 5Nm (3.6 lbf.ft).
19. Tighten the first two screws installed to 5Nm (3.6 lbf.ft).
20. Using a suitable paint marker, strike through the original part number on the compressor to identify that the unit has been repaired.
21. Refer to GTR section 60.50.10 and install the repaired compressor unit to the vehicle.
REPAIR PROCEDURE RANGE ROVER 6A198058 TO 6A222277
* THIS ENTIRE RANGE ROVER COMPRESSOR REPAIR SECTION IS NEW FOR ISSUE 5.